Pittsburgh
A day after a mom buried her 10-year-old who died from COVID-19, she was combating misinformation – Pittsburgh, Pennsylvania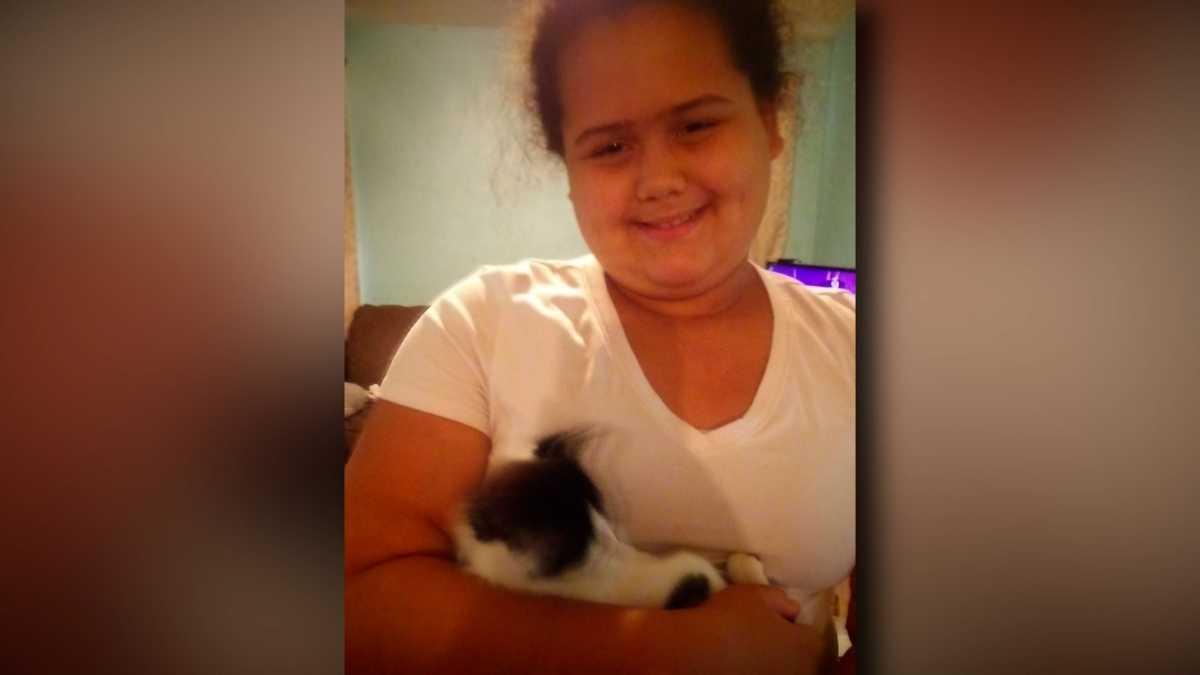 Pittsburgh, Pennsylvania 2021-10-12 16:49:00 –
Nicole Sperry on Sunday said her final farewell to her 10-year-old daughter, who died of COVID-19. In less than 24 hours, she was behind a podium fighting false information from her parents at a Virginia school board meeting. At a meeting in the Chesapeake Public School District in September, parents and community members denied the presence of the deadly virus and claimed that the pandemic was over. "My message to everyone who hears you is that no matter what the people standing here say, COVID isn't over," Sperry, who teaches in the district, said at a meeting on Monday. Said inside. "On September 27, at the last meeting, parents and other people told me wrong information." "COVID is basically over, and healthy people will not die." In fact, I was sitting next to the deathbed of my healthy daughter. She died five days after showing symptoms. I'm sure they were talking about what they experienced, but they're wrong. As of Tuesday, Virginia Health Department Teresa has recorded a total of 14 child and adolescent deaths in the state since the pandemic began. Nicole said she was a healthy 10-year-old sociable and happy girl who had never had the flu or ear infections. Teresa attended Hill Point Elementary School in Suffolk, 20 miles from Norfolk, Virginia. Delegate to the designated place. Nicole and her husband Jeff Sperry are vaccinated with their two eldest sons. Teresa and her youngest nine-year-old son had not yet been vaccinated, but were eager to qualify. Teresa's COVID-19 symptoms began with a headache one day and a fever the next, and worsened within a few days. She developed a persistent cough and had to vomit so badly that Nicole took her to the emergency room, where Teresa was tested for streptococcal pharyngitis and COVID-19. These results showed that the next day, when Teresa's positive COVID-19 test results returned to her parents and Jeff checked in to her room, he noticed she was unconscious. Teresa was taken to a local hospital and transferred to King's Daughters Children's Hospital (CHKD) Norfolk, where she died. "Children are infected with COVID and are infected at school," Nicole said. "As a school board, you need to make sure that all the protocols you're talking about are running. I hate wearing masks, but I don't want the kids I teach to get sick. Nicole did not return to the classroom after Teresa's death, but when she was teaching, she did not call one student and that all students were properly masked. He confirmed and stated that he would use a hand sanitizer constantly and wipe busy surfaces frequently. My kids know why we try to cover our nose because this is a respiratory illness, "she said. "We breathed through our nose and mouth and explained how it spreads." At a meeting on Monday, Nicole urged the audience to "do everything possible to protect their children." , Set an example of how to wear a mask. "COVID is real and I hope people take it more seriously," she said. Teresa's funeral was beautiful and difficult, but Nicole expressed her love and support from people all over the world. "I've heard from people who have been vaccinated and take this more seriously because of her story," Nicole said, hoping to change one's heart. I shared it. When Sperry first talked about family loss, she said her goal was always to be vaccinated against COVID-19 and to wear a mask to protect others. Theresa was an avid reader who appreciated art and love. d I was an active girl scout who drew pictures, danced at home, and sang. "COVID-19 took her away from us as soon as the symptoms began to appear," Nicole wrote in Teresa's obituary. "And her heart, big enough to care for everyone she met, wasn't strong enough to be with us."
Nicole Sperry on Sunday said a final farewell to his 10-year-old child. Daughter who died in COVID-19.. In less than 24 hours, she was behind the podium at the Virginia Board of Education fighting false information from her parents.
In Chesapeake Public School District meeting In September, parents and community members denied the presence of the deadly virus and advocated the removal of the virus in the district. Maskman date, Claims that the pandemic is over.
"My message to everyone who hears you is that no matter what the people standing here say, COVID isn't over," Sperry, who teaches in the district. Said during the meeting on Monday.. "On September 27, during the last meeting, there were parents or related citizens who gave you incorrect information."
"They said that COVID is basically over and healthy people don't die. When they were sharing this information, their opinion was that I was on the deathbed of a healthy daughter. She was sitting next to me. She died five days after showing symptoms. I'm sure I was talking about what they experienced, but they're wrong. "
Virginia Health Total as of Tuesday 14 Children and adolescents Death in the state since the pandemic began.
"COVID is real and I hope people take it more seriously."
Teresa was a healthy 10-year-old sociable and happy girl, with the exception of her young arm fracture, who had never had the flu or ear infections.
Teresa attended Hill Point Elementary School in Suffolk, 20 miles from Norfolk, Virginia. There is a compulsory mask obligation there. Nicole and her husband Jeff Sperry are vaccinated with their two eldest sons. Teresa and her youngest nine-year-old son had not yet been vaccinated, but were eager to qualify.
Teresa's COVID-19 symptoms began with a headache one day and a fever the next, and worsened within a few days. She developed a persistent cough and had to vomit so badly that Nicole took her to the emergency room, where Teresa was tested for streptococcal pharyngitis and COVID-19. These results are time.
The next day, when Teresa's positive COVID-19 test returned to her parents and Jeff checked in to her room, he noticed she was unconscious. Teresa was taken to a local hospital and transferred to King's Daughters Children's Hospital (CHKD) Norfolk, where she died.
"Children are infected with COVID and are also infected at school," Nicole said. "As a school board, you need to make sure that all the protocols you're talking about are running. I hate wearing masks, but I don't want the kids I teach to get sick. To do. "
Nicole hasn't returned to the classroom since Teresa's death, but when she teaches, she makes sure all students are properly masked without calling one student and uses hand sanitizer. He said he would use it constantly and frequently wipe off busy surfaces.
"I explained to the children why they should cover their noses because this is a respiratory illness," she said. "We breathe through the nose and mouth and explain how it spreads."
At a meeting on Monday, Nicole urged the audience to "do everything they could to protect their children," and set an example of how to properly wear masks and show compassion and empathy.
"COVID is real and I hope people take it more seriously," she said.
Lost but not forgotten
Teresa's funeral was beautiful and difficult, but Nicole said she had survived this difficult time with the overwhelming love and support of people around the world.
"I've heard from some people who have been vaccinated for her story and are taking this more seriously," Nicole said.
When Sperry first talked about family loss, she hoped to change one's thinking about being vaccinated against COVID-19 and wearing a mask to protect others. It has always been my goal to share the story.
Theresa was an avid reader who was an active girl scout who appreciates art, loves painting, dancing at home, and singing.
"COVID-19 took her away from us as soon as she began to show symptoms," Nicole wrote in Teresa's obituary. "And her heart, big enough to care for everyone she met, wasn't strong enough to be with us."
A day after a mom buried her 10-year-old who died from COVID-19, she was combating misinformation Source link A day after a mom buried her 10-year-old who died from COVID-19, she was combating misinformation