Kansas City
a deli unlike any other opens in the Crossroads, plus a new ice cream shop on Troost – Kansas City, Missouri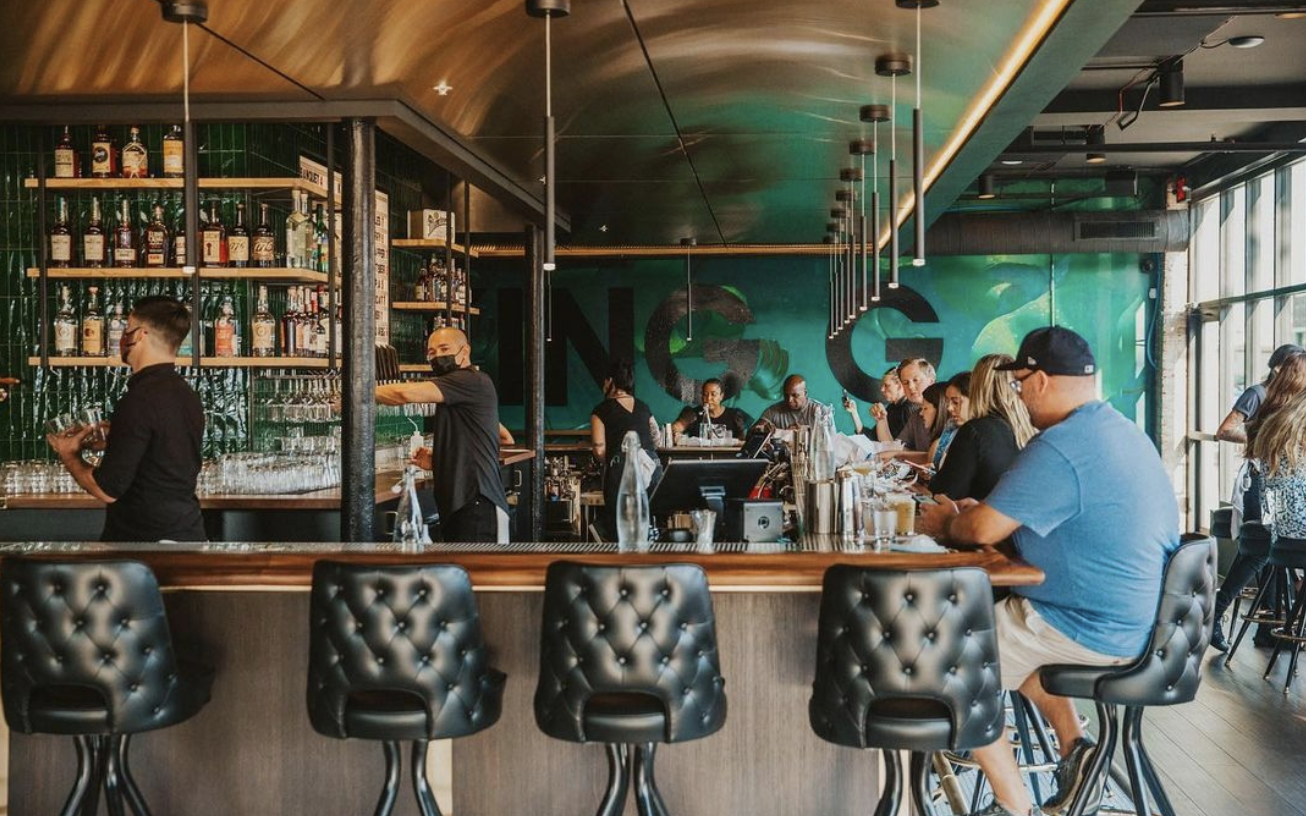 Kansas City, Missouri 2021-09-15 17:00:38 –
Check it out: the king stands at a crossroads
At first glance King G (500 East 18th Street) seems to be a solid place for a bite. The menu includes an enviable selection of craft beer and biowine, and a fun and friendly sandwich and snack menu inspired by the Deli Classic created by James Beard-nominated chef Howard Hannah. But as you walk through the door, it quickly becomes clear that this is more than a sandwich shop.
Floor-to-ceiling windows let in plenty of skyline views and natural light. Elegantly decorated with vegetation and colorful artwork, the restaurant opens (or descends) towards the "bar pit", a sunken bar area overlooking the deli. In its basement space, a large U-shaped bar is lined with emerald-colored glass tiles and surrounded by comfortable black leather bar stools. It's different from the deli I've ever been to.
King G is owned and managed by local Eric Flanagan, who has industry achievements including time spent at the Bridgers Bottle Shop, Westport Ale House and 99 Hop House. Flanagan is also a Certified Cisserone and Beer Judge.
"We want to provide a fascinating space for Kansas Sityan to reunite with old friends and make a new escape to meet new friends," Flanagan said in a press release. "It's clear that there are a lot of great sandwiches in town, but if you want to stop by and get a bag of sandwiches or chips, you can create a menu item to help your deli, but there are also menu items that work if you want. I want to come to a cool new bar and share a snack with a cheeseboard. "
King G uses black hole bakery bread, meat procured from a local butcher, and ingredients from a local farm. Some attractive menu items: Devil Egg Potato Salad (yes, yes). A sandwich of flavorful eggplant and artichoke hearts marinated in olive oil, herbs and balsamic vinegar. Classic muffuletta with sliced ​​mortadella, sopressata, capicola, provolone cheese, homemade olive spreads, giardiniera and fresh mozzarella cheese.
"King G" refers to King Gambrinus, the patron saint of beer. King Gambrinus is a European folklore who is really good at drinking and making beer. If you look at a European beer label with a guy with a big old glass or beer mug grown up, it's probably him. Basically, he represents a good time. We were certainly able to use it as much as possible.
King G is open Wednesday through Saturday from 11am to 9pm and Sunday from 11am to 8pm. The bar is open Wednesday to Thursday from 4 pm to midnight, Friday from 4 pm to 1:30 am, and Saturday from 11 am.Until 1:30 am and from 11:00 am to 8:00 pm on Sundays
Walk on: The High Hope Ice Cream Shop opens on Truth Store Avenue.
It's always a good day to have a new ice cream shop in Kansas City (there were many good days this year). The latest of these is the Walkup Ice Cream Shop at 5536 Truth Store Avenue. High Hope Ice Cream.. The shop is owned by local entrepreneur and pastry chef Jamie Noble. Howard has worked in local restaurants in the past, including stock hill pastry chefs and team members at the Black Hole Bakery. She has been working to open the High Hopes for the past two years.
Howard uses seasonal local ingredients for ice cream and homemade waffle cones. Current September flavors include almond butter and miso repeat, mango chamois (pictured above), vegan blackberries and lemonade sorbet, and of course vanilla and chocolate.
The High Hopes are open Tuesday to Thursday from 12:00 pm to 8:00 pm and Friday and Saturday from 12:00 pm to 9:00 pm.
Do you have any tips for sharing? Send us an email!


a deli unlike any other opens in the Crossroads, plus a new ice cream shop on Troost Source link a deli unlike any other opens in the Crossroads, plus a new ice cream shop on Troost