Life Style
AccentCare and Seasons Complete Merger to Streamline Patient Care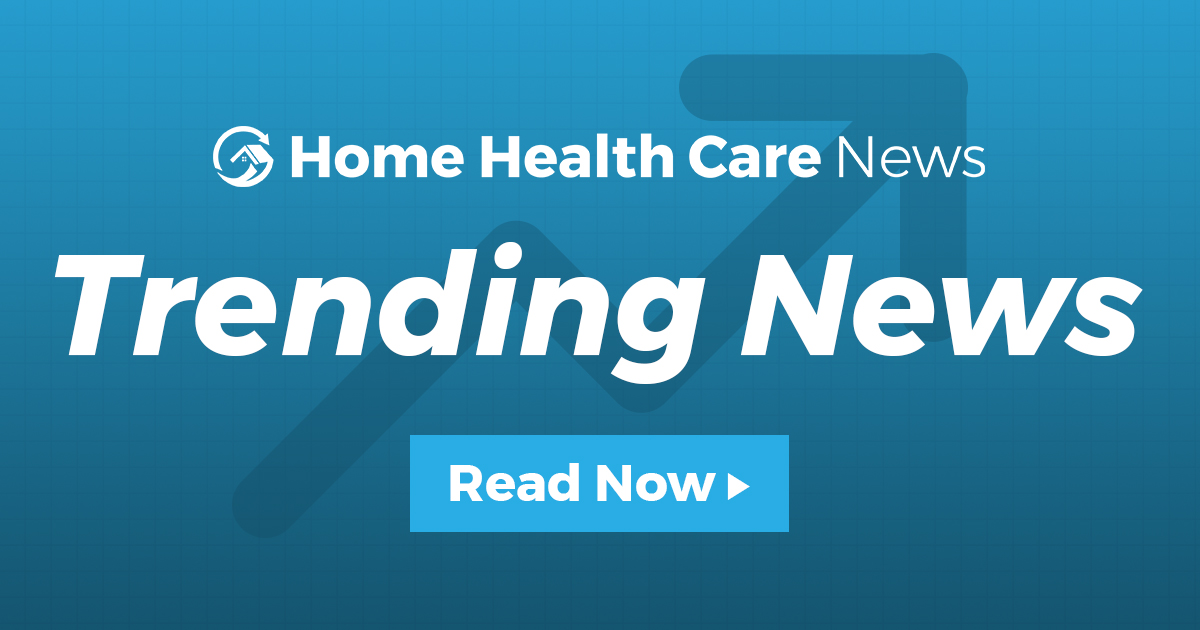 Accent Care and Seasons Hospice & Palliative Care have cleared all regulatory hurdles and have been formally integrated, post-acute care providers announced Tuesday.
Based in Dallas, Texas, AccentCare is ranked as the fifth largest home healthcare provider in the United States in terms of overall market share, according to LexisNexis statistics. Similarly, Rosemont, Illinois-based Seasons is listed as the fifth largest hospice provider in the United States.
The two providers were able to sign a merger agreement with AccentCare's private equity sponsor Advent International in just over a month. The two companies initially announced plans to shape the industry on November 16th, and AccentCare CEO Steve Rodgers delved into the strategy at the New Capital + Strategy event for home health care on December 8th.
"We have had a very successful hospice business within Accent Care," Rodgers said at the event. "But it wasn't necessarily large."
Prior to the merger, these businesses formed a "about $ 70 million hospice business," the CEO said. That number will increase significantly at Seasons, which provides compassionate care through 31 programs in 19 states.
AccentCare's leadership began identifying areas of investment last year. After deciding to "grow" in hospice, the company considered tuck-in options as well as some of the larger, higher quality providers.
According to Rogers, Seasons' reputation, workforce investment, and geographic footprint made the season fit naturally.
"From a cultural point of view, they are very culturally consistent with Accent Care, one of the best things we're always looking for," he said. "But the second part has to do with being in the big city market, just as AccentCare tends to be in the big city market."
Together, the integrated organization operates more than 225 care sites in 26 states and employs nearly 30,000 workers.
In addition, the merged companies will maintain healthcare systems, physician practice, and dozens of joint ventures and partnerships with payers.
The integrated Accent Care-Seasons will be headquartered in Dallas and the hospice division will continue to be based in Rosemont. We care for more than 175,000 patients and their families each year.
"The season, in addition to being able to complement these partnerships on the market, gives us total continuity of care," Rogers said. "We have a new service [those partnerships].. "
The Seasons subsidiary included in the merger includes Health Resource Solutions, a home healthcare provider in Illinois, Nebraska and Indiana, with approximately 2,500 patients. It also includes Galeda, Illinois' personal care business, which serves approximately 4,500 customers annually.
"I think the last piece excited us. [Seasons] They have a very mature palliative care group, "Rodgers added. "And I think we all know that the complexity of the patients we are responsible for is increasing."
Guggenheim Securities served as the exclusive financial advisor to Seasons Hospice & Palliative Care in this transaction.
"We are excited to welcome the New Year as an organization," Seasons CEO Todd Stern said in a press release on Tuesday. "By combining resources with new technologies, the only impact we can have together is to improve the quality of patient experience and care of the individuals we serve and the partners we trust. "
AccentCare and Seasons Complete Merger to Streamline Patient Care
Source link AccentCare and Seasons Complete Merger to Streamline Patient Care