New Orleans
Alabama football coach Nick Saban and athletic director Greg Burn test positive for coronavirus | LSU – New Orleans, Louisiana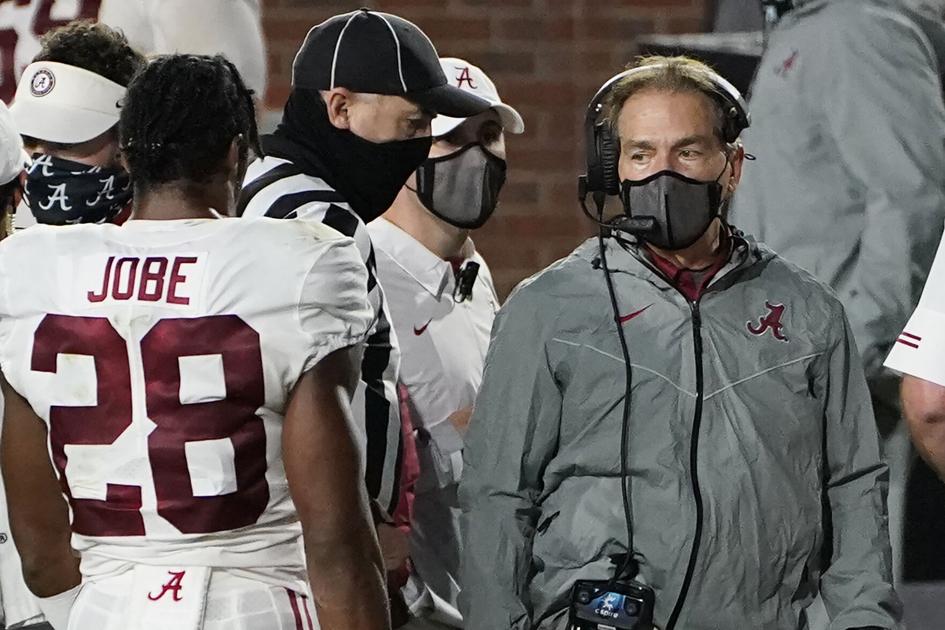 New Orleans, Louisiana 2020-10-14 18:00:00 –
Alabama football coach Nick Saban and athletic director Greg Burn tested positive for COVID-19 and soon went into quarantine on Wednesday, the school said.
According to the school, Savan and Burn left the Alabama football facility early Wednesday afternoon after receiving a positive test result. They started quarantine at home.
"At this point, positive tests are limited to these two," a statement from Alabama said. "All individuals who are considered high-risk contacts are notified and follow quarantine guidelines."
Savan, 68, said in a statement that she had no symptoms of coronavirus and had another PCR test to confirm her diagnosis. Savan directed Alabama football practice from home this weekend as the 2nd Crimson Tide was preparing for the 3rd Georgia. Aggressive coordinator Steve Sarkian will lead the team in the absence of Savan.
Alabama's announcement has affected multiple Southeastern Conference football programs and added to the sudden wave of coronavirus cases that postponed two games previously scheduled for this Saturday.
Earlier this week, the SEC postponed the scheduled match between Missouri and Vanderbild due to a case of coronavirus in the Vanderbild program, and early Wednesday afternoon, the meeting was in a similar situation within the Gator's team. The LSU match against Florida has been postponed. Both games will be played on December 12th.
Director Lane Kiffin said Wednesday that Ole Miss also experienced a coronavirus outbreak. He said Oremis could play the next game if the cases didn't increase any further. Kiffin did not give a specific number. Alabama played Oremis last weekend.
Alabama has been testing the team daily since mid-September.
In a statement, Byrne said, "We have been enthusiastic about wearing masks and increasing social distance from the beginning, and to stop the spread of this virus for yourself and those around you. I would like to continue to encourage you to take the necessary precautions. You. "