Omaha
Alumni Q&A: Leading Through the Pandemic | College of Education, Health, and Human Sciences – Omaha, Nebraska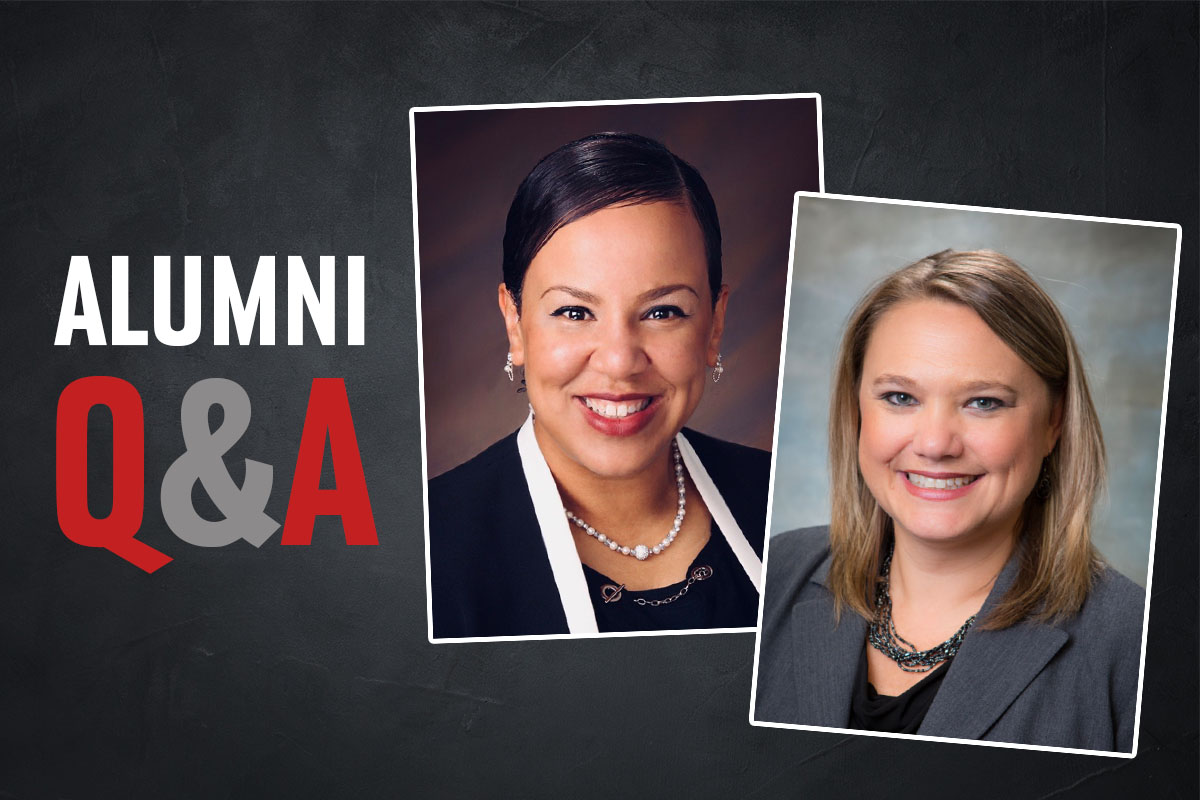 Omaha, Nebraska 2021-10-22 05:46:14 –
Dr. Heather Nebesniak and Dr. Andrea Haynes graduated from the PhD in Educational Leadership in 2016 and both share an early childhood background.
As the leader of the Nebraska School District — — Dr. Haynes of Westside Community School, one of Omaha's metro school districts, and Dr. Nevesniak of Aude Public School, a smaller rural area. — — They faced similar challenges during the pandemic. How to respond to and plan for unprecedented events while meeting the needs of staff and students. Both support the importance of advocacy and support for teachers, as well as the current significant need for mental health and other basic services.
"Almost all students are experiencing mental health and welfare challenges. Many students have long-term loss of access to school-based services and support, and early research showed race, ethnicity, and LGBTQIA2S +. Identity, disparities based on students living below are shown. Poverty thresholds and other factors, "explained Dr. Haynes.
"Stakeholders can partner with schools to secure critical infrastructure for mental health support for all students, including access to social workers, outpatient care, and social built-in classrooms. Includes solid programming for emotional learning, reduced academic pressure, and enhanced counseling support. "
Dr. Nevesniak has implemented two important services from scratch in Aude. It is a food assistance program and mental health support. Early in the pandemic, Dr. Nevesniak's principal, school nurses, and nutrition service staff conducted a summer diet program. Transportation staff not only provided drive-through pick-up meals on site, but also delivered food directly to school families and nearby community pick-up sites.
"We drove food all summer, and as a bonus we were able to look at the kids. I equated it with some family home visits. Our principal and staff saw the daily lives of our children. They saw the interaction, "Dr. Nevesniak explained.
"We have also launched a new support program that provides counseling to children. It's pretty common in the Omaha Metro area, but it's unprecedented here, and with a pandemic to make it happen. It cost me $ CARES. One of the impressions I heard from my parents was, "I think my kids are okay, but I'm worried about the kids who don't have a home."
Q: How did the pandemic change you as a leader?
Dr. Haynes: "I found great value in being able to practice'intentional calm'. I think this is the ability to think clearly about how to navigate it away from the panic situation. Intentional calm focuses on humility, but not helplessness. It is now possible to see past challenges as obstacles and as problems for leaders. Being calm, teams and communities can face more creative challenges. "
My UNO education provided me with the necessary ideas that helped me to look ahead, think critically, and stay agile. ""
-Dr. Andrea Haynes
"Within the West Side, we are at the forefront of building staff (teachers, managers) by arming them with the latest Covid-19 procedural safety information they need to work effectively. And the support staff) continue to focus their daily efforts on supporting them. Keeping the school community safe every day. One of the lessons learned from slow and calm is building-based. School staff are at the mercy of the negative effects of this pandemic. They provide a formal way to listen and measure their feedback. At the Central Office we get more information every day. It helps you make based decisions. "
Dr. Nevesniac: "Every day 700 people come to our two buildings. In our county, our area, 700 people gather every day. We keep the buildings safe and clean and nourish our students. We have a responsibility to continue. We ensure that salaries are returned to our staff and that they achieve the quality of life they desire. That responsibility is enormous. "
"Through this process, I learned to give more grace, and also to speak very loudly about giving grace. So many teachers and parents are worried about their grades during our closure. I couldn't say that grades weren't an issue, but I had to be able to express where we landed during this pandemic. I, as a leader, I I learned to have a clearer purpose, because when I say something, I often know that it means "do or go" instantly. It took a long time for everyone to understand. You need a safe place to think about your ideas so that you have time to think and plan before you act. "
Q: How did UNO's leadership degree help you overcome pandemic challenges?
Dr. Haynes: "My UNO education has given me the necessary thinking that will help me to look ahead, think critically and stay agile. The leader of the building when this all started. As, or as an assistant superintendent, I am ready to integrate the team behind. A single purpose and frame question for our team to investigate and resolve. UNO's EDL program, I prepared myself to accept action even in the vague. It takes a lot to understand that it is often impossible to make a decision until it succeeds or fails. A deal of courage and deep self-awareness. "
"In addition, my EDL experience has shown that swift action does not include moving first. Evaluate where there is the greatest risk and need to shift gears and take new angles. You need to hire someone to help you find it. Then create a quick action plan. "
Dr. Nevesniac: "My networking experience was very important. In the early days of the pandemic, I couldn't make a decision alone. I had 18 or 19 hours of complete exhaustion and my phone Was still off at midnight. Area when I was working in Omaha, I was part of the MOEC. I did the UNO Leadership Academy so I had great resources and contacts from there. I I've always been around other managers. In my rural world, this isn't always the case. The Nebraska Rural Community School Association (NRCSA) has become very important. I'm the director of other regions. We worked with NDE to create a school return plan to share with us, which helped us hear our voice, and a colleague of Omaha's director said, "We want this. We are. " We are not a member of NRCSA as we are not a local school, but you are doing a great job! That work helped build the bridge and helped create standard practices. "
---
This story was published in the latest issue of the Annual Report of the Faculty of Education, Health and Human Sciences.
Alumni Q&A: Leading Through the Pandemic | College of Education, Health, and Human Sciences Source link Alumni Q&A: Leading Through the Pandemic | College of Education, Health, and Human Sciences