Life Style
As Some Communities Struggle with Declining Occupancy, BrightStar Sees Growth in Senior Living Business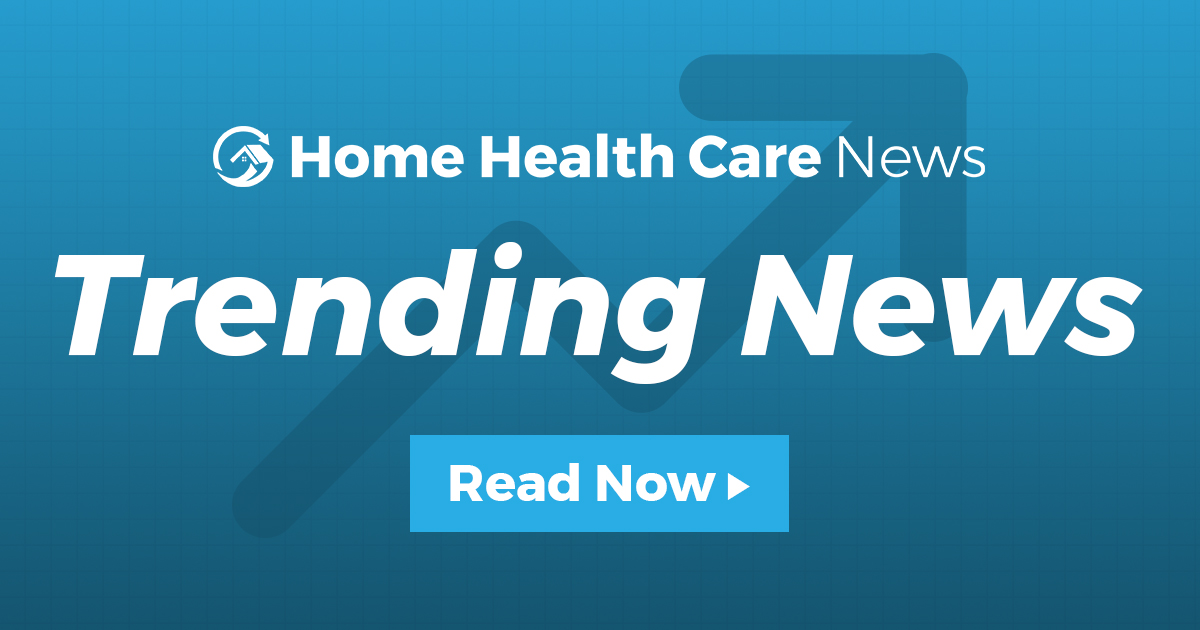 Anytime a home care provider goes out on a limb and starts a business in another industry, it's a risk. For those that did so before COVID-19, going out on a limb came with an even bigger risk.
Chicago-based BrightStar Care is the perfect example of that.
In 2014, BrightStar entered into the senior living franchise space. It now has multiple communities located in Wisconsin, Indiana and Ohio, with its most recent location opening last month.
The in-home care franchise company's footprint spans across 39 states, with hundreds of home care offices. As part of its core business model, BrightStar offers medical-level in-home care, non-medical home care, hospice care and medical-staffing services.
Originally, BrightStar decided to start buying land to build senior living spaces for its patients who were beginning to have higher-acuity needs.
"Families wanted to be able to move their loved ones out of the home to something with more socialization, and they were looking for recommendations from us for assisted living, dementia and memory care communities in their area," BrightStar Care founder and CEO Shelly Sun said at the Home Health Care News FUTURE conference.
According to the National Investment Center for Seniors Housing & Care (NIC), which conducts occupancy rate reports, senior living capacity has gone down every month since the COVID-19 pandemic began to affect communities in March. Overall, in major markets, capacity in senior living is nearly down 6%.
But during that same time period, BrightStar's senior living segment has grown, according to Sun.
In just July and August, there were four move-ins, which is pretty significant growth, considering the current circumstances as well as the small-format structure that the company's senior living franchisees follow.
That smaller format could also be a reason for the success during the COVID-19 pandemic, Sun believes. BrightStar Senior Living usually has communities of around 40 rooms, with larger community areas, which is a senior living environment that families prefer over the 200- to 300-room styles in some of the larger facilities.
"The concept of a lot of personal space has really resonated in the community," Sun said. "There's very strong interest in [them]. And I think a lot of that is because a lot of the choices around assisted living or memory care tend to be hundred 200- to 300-room formats."
This month, at the newly opened Mason, Ohio location, there have already been three deposits paid — and BrightStar is currently coordinating even more move-ins.
At the senior living locations, BrightStar also assigns caregivers to work with just eight patients at a time in assisted living and six at a time in memory care. Traditionally, that ratio is closer to one-to-15 in community living spaces in the U.S., according to Sun.
The company was also early and aggressive in its procurement of personal protective equipment (PPE), which likely kept growth strong. It invested over $2 million in PPE inventory for its franchisees.
"We were so early on in securing PPE and making sure that all of our nurses and caregivers had respirator masks and N-95 masks," Sun said. "I think that gave a lot of confidence to our caregivers to continue to come in and deliver with high service ratios."
When Sun originally had aspirations to enter into the senior living space, she hadn't seen the small-format senior living experiences that she is now providing. She looked at it as moving people from the home to "a bed and breakfast, plus care."
Now that those aspirations are reality, she won't use COVID-19 as an excuse to draw back focus on BrightStar's senior living segment.
"It feels good to do good, but we need our franchisees to be sustainable as well," Sun said. "And so I think that's an important thing that we were looking at. And then we also look at how we differentiate ourselves to the consumer and what we hear from them. And that was that they didn't want to move into something where there were hundreds of people — they didn't want to feel overwhelmed."