Life Style
Atrium Health expands capacity with virtual hospital home model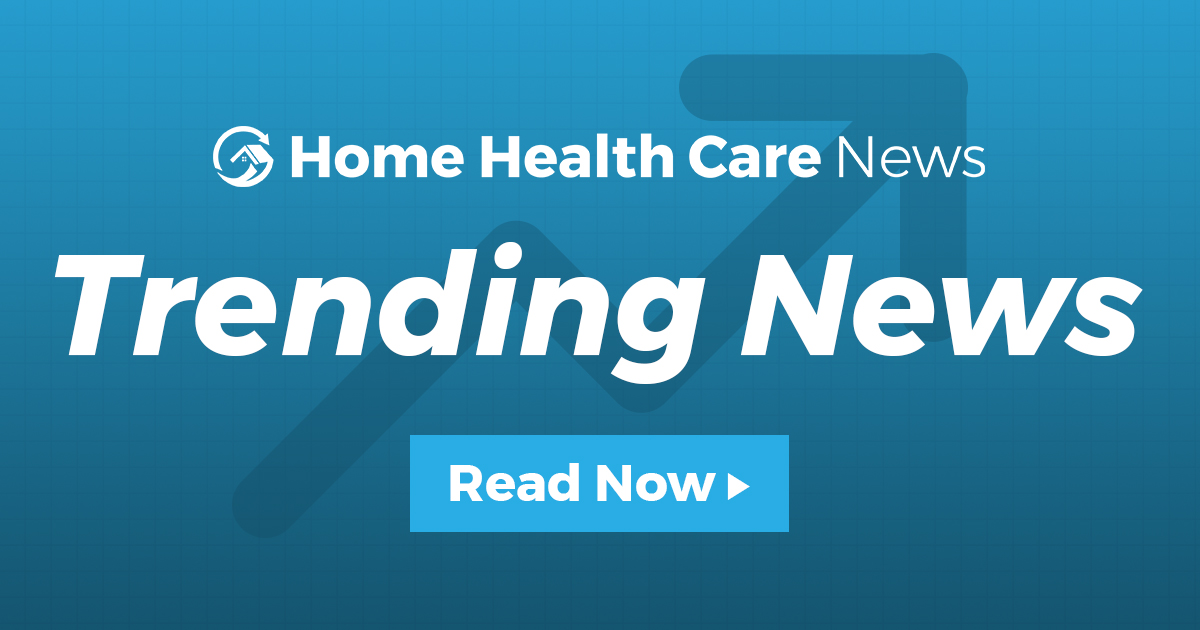 The major healthcare system was able to expand the hospital's capacity in the early stages of the COVID-19 emergency, primarily thanks to the virtual home hospital program. The story is highlighted in the journal Annals of Internal Medicine and reflects a wide range of trends in the home care sector.
Since spring, Charlotte, North Carolina-based Atrium Health has implemented one of the largest integrated healthcare systems in the United States, allowing less severe COVID-19 patients to choose home care options.
Atrium Health oversees 50 hospitals, 44 emergency medical centers and 45 emergency centers across three states. The healthcare system meets about 14 million patients annually.
"The virtual hospital program may provide additional hospitalization capacity for the healthcare system since the COVID-19 pandemic," said Kranthi Sitammagari, a physician at the Atrium Health Hospitalist Group, in a study by the Annals of Internal Medicine.
Patients were first tested for COVID-19 across a network of atrium emergency departments, primary care clinics, emergency medical centers, and external testing sites. Those who tested positive were effectively given the option of being treated at home or in the hospital if the symptoms were severe enough.
The virtual options included the Atrium Home Virtual Observation Unit (VOU) or its Virtual Acute Treatment Unit (VACU).
VOU has been designated for patients with low vision who can be remotely managed with daily check-in from RN. VACU was intended for patients with mild to moderate symptoms who were otherwise ill enough to be admitted to the hospital.
Patients with VACU were set up within 24 hours using hospital beds, medical equipment, and video conferencing tools. Additional follow-up services included oxygen support, medical care, daily virtual physician rounds, vital sign monitoring, and twice-daily nursing assessments.
Stephanie Murphy, program's medical director, told Medscape Medical News that almost every patient who tested positive chose the Atrium home hospital option.
From March 23 to May 7, Atrium treated 1,477 patients at home after being diagnosed with COVID-19. It accounted for all 64% of all its COVID-19 patients from that period.
On average, 1,477 patients "stayed" in their home hospital settings (VOU, VACU, or both) for 11 days. Of the 1,293 patients treated with VOU alone, only 3% needed hospitalization.
Patients admitted to VACU were most often given oxygen supplements or respiratory inhalers. Other resources provided by Atrium were intravenous fluids and antibiotics as needed.
Patients most often chose to continue receiving their care at home, even if their symptoms increased and they needed to strengthen their care plans. Part of the reason, Murphy told Medscape Medical News, was that they wanted their loved ones to be able to visit them.
Home hospital models are becoming more and more popular. Many healthcare organizations, including DispatchHealth, BayCare, and Lifesprk, launched or promoted their own home hospital programs last year.
Programs may continue to emerge as hospitals return to crisis due to the recent nationwide surge in COVID-19.
During the week from November 4th to November 11th, nearly 20% of American hospitals dealt with staff shortages. That number increased this week, according to data provided to the Atlantic Ocean by the US Department of Health and Human Services (HHS).
Atrium Health expands capacity with virtual hospital home model
Source link Atrium Health expands capacity with virtual hospital home model