Bakersfield
Bakersfield hospital CEOs: How will vaccine mandate impact staffing? | News – Bakersfield, California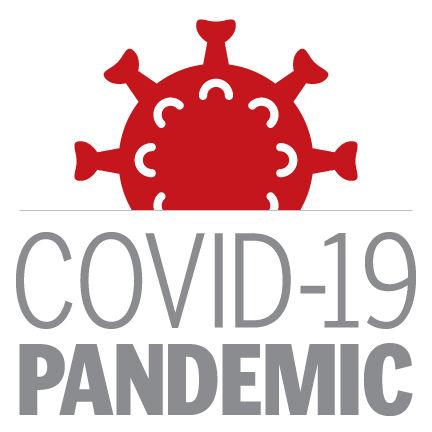 Bakersfield, California 2021-09-17 22:30:00 –
Some Bakersfield hospital CEOs share important concerns as COVID-19 cases continue to flood the hospital.
Hospitals suffering from an influx of COVID-19 patients and a shortage of staff during the third surge have more staff as these individuals refuse vaccination and are not eligible for medical or religious exemptions. You have to deal with losing.
Bruce Peters, Chief Executive Officer of Mercy Hospital, said: "Every time I lose a person, I get hurt."
Due to the California Public Health Service's vaccination obligations, paid and unpaid health care workers must be fully vaccinated by September 30. You can circumvent the order in two ways: medical or religious exemption. The medical exemption must include a written statement by a qualified medical professional and must not disclose your medical condition.
According to the California Public Health Service, unvaccinated workers in medical facilities should be tested at least twice a week.
Kenkeler, CEO of Peters and Memorial Hospital, was unable to provide specific figures on how many staff members would not complete their mission in time.
However, Brian Buckrew, president and chief executive officer of the Northern California Hospital Council, said Central Valley was "lowest vaccine intake" by medical professionals.
This region of California also has high COVID-19 hospitalizations and case rates, Bucklew said. He encourages all healthcare professionals to be vaccinated for complete protection of their patients.
"No one died from vaccination," Buckrew said. "This is the easiest way to avoid getting infected with COVID."
The California Nurses Association said it was waiting for information on the process surrounding the test and was considering a mission for the California Public Health Service.
"We strongly believe that all qualified people need to be vaccinated, while respecting the need for medical and religious exemptions," the CNA statement said.
Adventist Health, Bakersfield Heart Hospital, Dignity Health, Kaiser Permanente, Khan Medical, Khan Valley Healthcare District issued a joint statement on Friday, vaccination, wearing masks, in the face of a surge in COVID-19 cases. Encouraged to secure social distance.
"Let's work together to end this pandemic and return to what it should be," the statement said.
Peters expects to hire more travel nurses if staffing deteriorates. Keller said the plan was "work in progress."
The demand for travel nurses is increasing significantly nationwide. Occupational wages have been around $ 250 to $ 350 per hour, according to Buckrew. This method is unsustainable. He added that the inflexibility creates problems in patient care. Often, communication about the patient's condition is not translated.
"Our hospital is in an enviable position to enforce this obligation when we are also trying to treat a patient in the midst of a pandemic," said Buckrew.
Adventist Health President Daniel Walcott said he would hire 80 people as soon as he could find a qualified nurse because of the burden on medical personnel. He expects to lose less than a dozen of his staff due to the mission.
Walcott added that he knows the employment status of more than 98 percent of his staff. The person in charge has been vaccinated, has been tax exempted, or is in the process of being vaccinated. He expects workers' vaccination rates to exceed 80 percent by the end of September 30th.
Peters said the dark situation would become apparent in the coming weeks after understanding which employees were granted religious and medical exemptions.
"I'm afraid of the worst and want the best," he said.
The main problem with COVID-19 is not related to the treatment of the virus. Rather, the lack of staff adds another dimension to the fight against the pandemic, Buckrew said. Many have burned out, leaving a large number of people with a labor force.
"It used to be a challenge," said Buckrew. "Now it's an incredible challenge."
You can reach Ishanidesai at 661-395-7417. You can also follow her on Twitter @ idesai98.
Bakersfield hospital CEOs: How will vaccine mandate impact staffing? | News Source link Bakersfield hospital CEOs: How will vaccine mandate impact staffing? | News