Bakersfield
BCSD's new superintendent's first order of business: making sure students feel welcome, safe | News – Bakersfield, California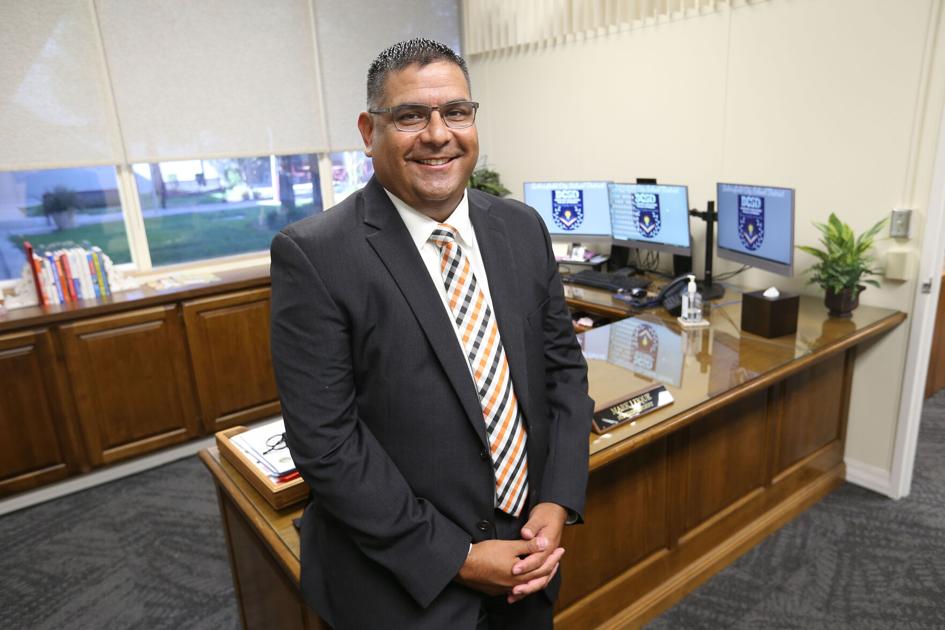 Bakersfield, California 2021-07-18 19:00:00 –
When director Doc Ervin announced that he would leave Bakersfield City School District, Chairman Pam Baugher said the board wanted continuity during times of chaotic education.
The trustee considered Deputy Police Officer Mark Luke to be a stable hand. Throughout the pandemic, Luke was a key figure in writing the myriad "roadmaps back to school" for districts that needed constant revision. The COVID-19 case rate and rapidly changing guidance from government agencies have confused even the best plans of managers.
BCSD rarely hires a search company, but it took about an hour for the board to make a decision. Luke will be the next overseer of BCSD.
"It was easy to appoint him when he realized he needed to be replaced," Boger said.
Luke has been in the district since 2014, when he was appointed director of curriculum and standards. Previously, he was an assistant superintendent for the Delano Union School District. But BCSD is a familiar area for him. He was also a mountain graduate. Vernon Elementary School and Sierra Junior High School.
On June 1st, Luke officially joined the director. He accepts that the district needs to continue during difficult times of education. This is mainly because we are proud of the direction of the district before COVID-19.
"Our district has made great strides before the pandemic," he said.
Luke rattles a long list of what he's proud of, but at the top of the list is a collaboration across BCSD. Without it, the district would not have survived the worst pandemic. The word often appears in Luke.
"He's focused on collaboration. He's not just using words, he's actually doing it," Boger said.
Luke is also proud of the district's program aimed at improving fairness. The PROUD Academy, which supports the progress of African-American students, and the Focus School initiative for schools in need of additional academic and social emotional support.
"We have enough resources, and if used the right way, we can make sure that the students who need them most have the most resources," he said.
COVID threw a wrench into the district's momentum, and Luke doesn't expect it to bounce off immediately. In the short term, one of the district's greatest goals is to ensure that both students and staff feel that the environment is welcome, safe and inclusive in the classroom and on campus. Said.
"Many of us working in education are aware that children will come back with a lot of trauma," he said. "I think we need to be aware that so is our staff. We all experienced COVID in a unique way. Many people experienced loss, pain, and wounds."
In the past, social and emotional learning was important, but as Luke begins his career, it will become even more important. Laura Orosco, Deputy Director of Education Services, said that scholars are as important as any other director, but ensuring that students take care of them is really important to him.
"I think it comes from his heart," she said.
Luke said he would like to return to a more powerful version of where the district was on the day of the sudden closure of face-to-face lessons on March 17, 2020.
As a district serving K-8 students, Luke feels responsible for ensuring that the early academic gaps, which are the major gaps, are addressed. The core concept of early numbers is important to ensure that later, more complex mathematical concepts do not become daunting. He said that all English learners starting in kindergarten should be reclassified as fluent in English by middle school or junior high school.
According to Orosco, Luke often talks about building a literate culture in the area. It means not only teaching students how to read, but also teaching them to pick up and read a book.
Luke utilizes his childhood BCSD for his supervision as well as his professional life BCSD. He said the education he received in the district laid the foundation for him to grow into an educator.
"It was just a great place for a child to grow up," he said.
His parents didn't go to college, but his teacher broadened his horizons. His GATE teacher in Sierra encouraged him, even though he wasn't sure about the class with no friends. When his fourth-year teacher, Jandanmore, offered movies and pizza to his students at the old Marvin's Plaza on California Avenue, it was a big deal for a kid from East Bakersfield, not far from his neighborhood.
He tells the staff that there are many students like him in this area today.
"A quiet kid who has a little intelligence but doesn't always apply himself 100 percent. There may be times when corrections are needed here and there. They are everywhere," he said.
Luke said he was proud of the community of other BCSD alumni who returned to work in the district. He welcomes students who want to return home as educators, but his district vision is to help scientists, doctors, lawyers, or anyone else to become what they dream of.
"We should inspire each other to help our children be more successful than we are," he said.
BCSD's new superintendent's first order of business: making sure students feel welcome, safe | News Source link BCSD's new superintendent's first order of business: making sure students feel welcome, safe | News