New Orleans
Be You: Amber Wolfe inspires others through her love of plants | Entertainment/Life – New Orleans, Louisiana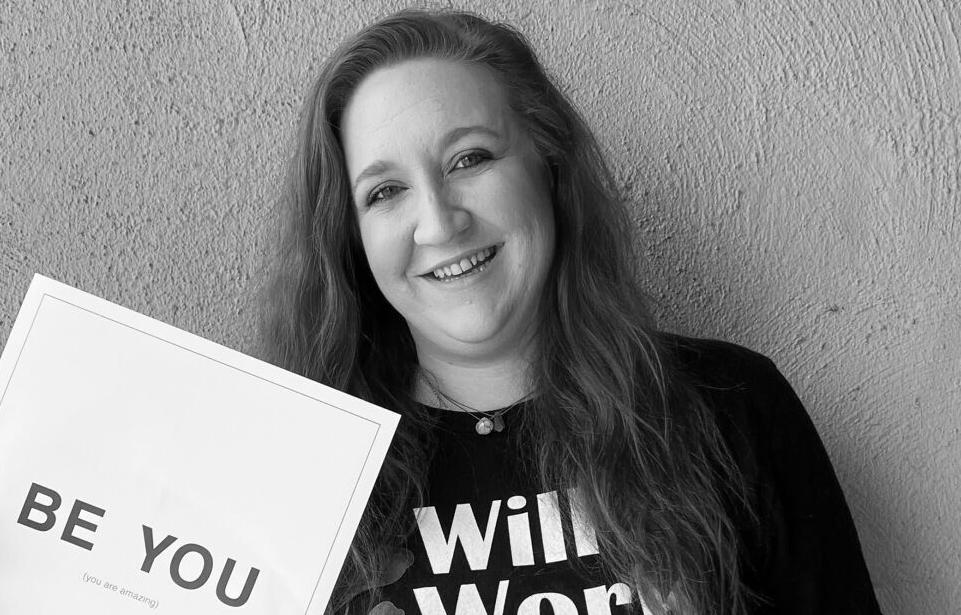 New Orleans, Louisiana 2021-03-17 23:20:00 –
Amber Wolfe is GingerSprout Plant Co, a website (and an occasional pop-up shop) that offers beautiful houseplants locally. Is the owner of.
Amber hand-picking, cleaning, adding care tags, and lovingly preparing each happy plant before selling to help her lead a new owner to success. She also has a Facebook group where you can get advice and learn about your lush friends. Amber is a natural entrepreneur who builds her beloved business and dreams of plant trucks and storefronts. Her business grows (intended for puns), but you know she loves every minute (and every plant).
At the moment you can find her gingersproutplantco.com And on her next pop-up at 128 Woodvale Ave on March 27th. Details can be found on Facebook. facebook.com/GingerSproutPlantCo..
What was your first job? 16 Monaz Cafes (now Athena, Ambassador Row Shopping Center)
Explain the typical days of your life. Yoga, meditation (this is actually a new development, based on my efforts to be a better version of myself), reading outside with a cup of coffee, followed by plants, Learn everything as a solo planner, wearing plants, all hats, plants, plants and more plants. Then if I can keep awake through it, I'll be a little on the guilty joy / trash TV (don't start a bachelor's degree franchise this year, it's my word)
What advice would you give to young people? Everything always works in some way. "Hello", worries and anxieties are not worth it. Take a deep breath and enjoy the present.
What is the most shaping event in your life who you are now? Surprisingly, goodbye. After the dissolution, I got to know me again and discover my love for plants. That passion turned into the pride and joy plant business I now own. Over the last few years, I've grown really big in that I have to learn different aspects of entrepreneurship, and I've grown in the process. Fortunately, I have returned to the relationship I left. Not only did we grow up together personally, but I'm very happy to see what I was able to do when I wasn't here today. If that doesn't happen, I love every day. It just shows that everything happens for a reason, even if you can't see it right away.
What values ​​do you have? Love, kindness, compassion, ambition, creativity, balance, and laughter.
What are you most grateful for? Nature. What nature can do is truly amazing.
What is your favorite trip? My journey to discover a passion for plants.
Where do you like to be alone? Bathroom. We do not share. No, thanks. bye Bye!
Which living person inspires you the most? my mom.
What was the best advice you have ever received? If you don't believe in yourself, how can you get others to believe in you?
What kind of book do you want everyone to read? My answer to this is always the "privilege of being a wall flower".
What is the best place to live? Food and community.
What did you want to be when you grew up? photographer. For Christmas when I was little, I got a blue, red, and yellow Fisher-Price camera for a year and took it everywhere.
What is your motto? Kindness is important
What kind of person do you want people to remember? Interesting and kind.
What do you say to yourself when you doubt yourself? No, don't go there. You got this, girl!
What are the three essential things to be you? A coffee mug with plants, laughter, and too many ways to own it.
Which word or phrase do you use the most? "Hey girl!", "Stunning!", "Bruh".
What is your favorite word? Let's get confused. There is something about how confused words roll from your tongue!
What are you collecting? All plants! Seriously, I have over 300 in my personal collection alone!
What food can you eat for a month? Mashed potatoes, lower your hands. I don't eat carbs these days, so if you had to choose a low-carb food, it's definitely a Choc Zero hazelnut spread. Better than Nutella!
What do you change about yourself? A level that allows me to procrastinate from time to time. Also, sometimes lack of speaking for myself.
What are the literary, movie and cartoon characters you know best? A little bit of Flora, the Roman goddess of flowers and nature, and David Rose of "Schitt's Creek".
Describe yourself in five words. Plants, laughter, cheerful, witty, balanced.
What are your thoughts on happiness? On a cool spring or autumn Saturday afternoon, sit in a Mexican restaurant in the sunshine, drink spicy marg and eat all the chips and dips. I don't care if it's basic. I love good margaritas.
What is your favorite movie? "holiday"
What is the music that defines who you are? Jason Mraz. No matter what he says or what he does, I can always build a relationship. I love him Good atmosphere all around!
Who is your style icon? Imagine Cheryl Blossom in "Riverdale". Now imagine she is wearing leggings every day and there is dirt under her nails.
What do you regret the most? Life is too long without talking about myself. This is still what I work on every day.
What kind of question do you want to ask? Where do you think you will be five years from now?
What is the answer? Grow up as SheEO and encourage other women and girls to know that they can do whatever they come up with. At the boutique botanical store in front of the store, beeping plant trucks around the town at events and shows, the emotional support of the community Plant women, fostering the community's love for plants, our little Ginger Sprout I am raising a plant family.


Be You: Amber Wolfe inspires others through her love of plants | Entertainment/Life Source link Be You: Amber Wolfe inspires others through her love of plants | Entertainment/Life