Omaha
Board of Regents Approve Samuel Bak Academic Learning Center | College of Arts and Sciences – Omaha, Nebraska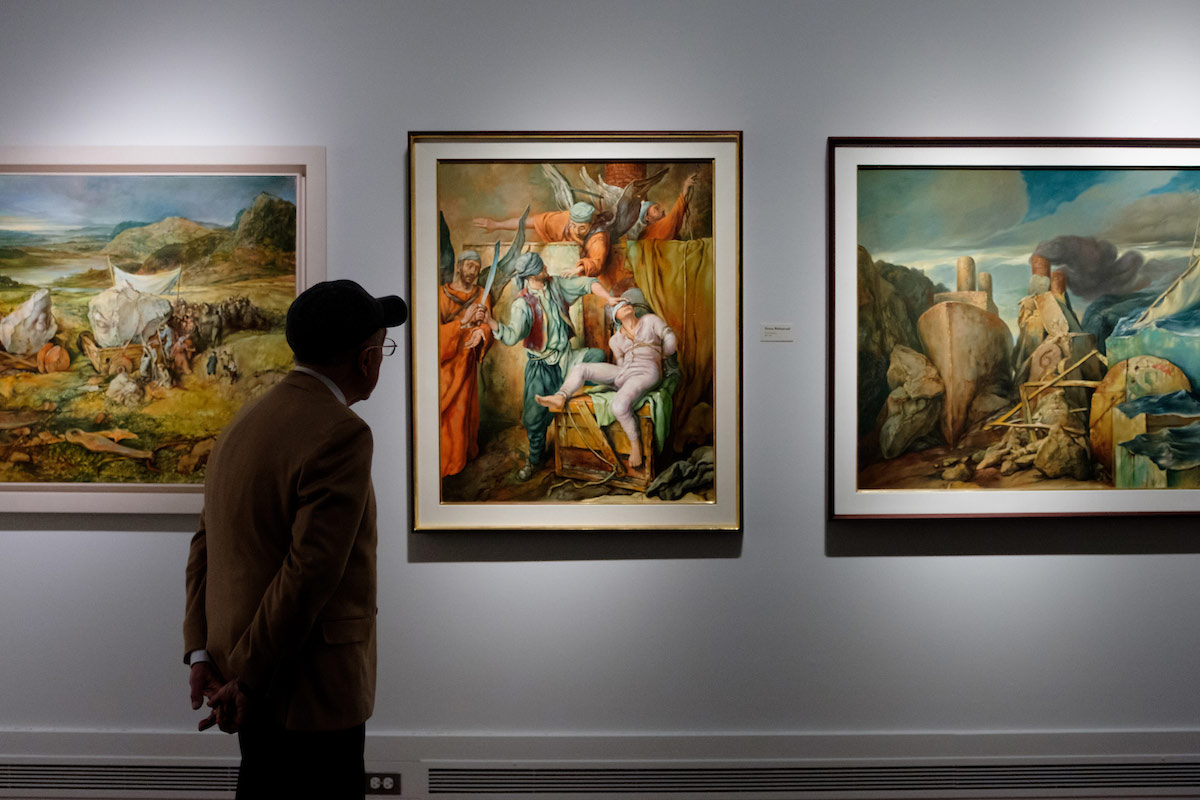 Omaha, Nebraska 2021-05-05 06:14:04 –
The Samuel Back Academic Learning Center will be officially approved by the University of Nebraska Board of Directors at a meeting on Friday, April 9, and will open in 2022.
The University of Nebraska Omaha was recently awarded more than 500 works of art by Samuel Bach, who spanned 75 years of his prolific life, to establish the Samuel Bach Museum. The UNO Museum houses the world's largest collection of Baku's original paintings, drawings and sketches, including the full range of his artistic vision and process, from preliminary sketches to finished works.
With this basic gift, UNO will create an academic learning center dedicated to this task with a focus on scholarships, academic curriculum, and community involvement. Samuel Baku Academic Learning Center and Museum will be a collaborative organization that promotes synergies between universities, academic programs, kindergarten to high school, community partners and other institutions of higher education. This is where very important conversations take place on human rights, genocide, the Holocaust, and other important themes such as art history, environmental destruction, justice, and child vulnerabilities.
The center builds on existing programs such as Sam and Francis Fried Holocaust and Genocide Academy, Leonard and Shirley Goldstein Human Rights Center, Nathan and Hannah Schwarb Israel and Jewish Studies Center, and Future Ted Couser Health and Humanities Center. It has been. It will also foster relationships with the Nebraska Art Council, the Joslyn Art Museum, the Houston Holocaust Museum and the Samuel Bak Museum in Birna, Poland.
The establishment of the center follows previous collaborative programming, including: 2019 exhibition, "Witnesses: Samuelback's Art;" "Art and Human Rights" symposium hosted by Fried Academy and Leonard and Shirley Goldstein Human Rights Center. It will host the second biannual conference of the National Higher Education Consortium of Directors of the Holocaust, Genocide, and Centers for Human Rights Research.
The permanent location of the center and museum has not yet been determined.
Board of Regents Approve Samuel Bak Academic Learning Center | College of Arts and Sciences Source link Board of Regents Approve Samuel Bak Academic Learning Center | College of Arts and Sciences