New Orleans
Central hits the field rolling in 2nd half to take down Denham Springs: 'We got hyped up.' | High School Sports – New Orleans, Louisiana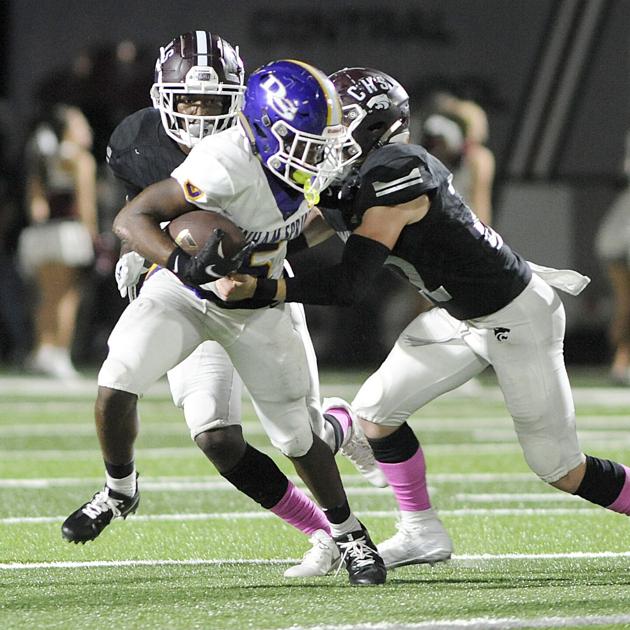 New Orleans, Louisiana 2021-10-09 00:30:00 –
Some football games are a give-and-take issue. For Central, it was a matter of taking what was given.
By adjusting the half-time block scheme and deciding to throw a deep pass early, Central scored 27 points in the second half, beating Denham Springs 34-7 at Wildcat Stadium on Friday night.
"We talked in the locker room," said Glen Cage, a running back. "We knew we could do better and play. We did it with hype."
Cage scored a 75-yard run in the second quarter and drew the match 7-7. He finished 167 yards with 21 carries and recorded two touchdowns in a rival game. It was also the District 4-5A opener for both teams.
Quarterback Jonathan Swift added 86 yards with 14 carries, and Kyle Vale also won two hurries in a hurry as Central (5-1, 1-0) won five straight games. Wildcats leads the series with Denham Springs 36-34-4.
"I felt like I was playing in the first half, but I only played 18 times aggressively," said Central Coach Sid Edwards. "Defensively, we were playing well.
"They (Denham Springs) were in control of the tempo. I used it when I got a chance in the second half."
Denham Springs (3-2, 0-1) finished with a 103-yard attack. Ray McKneely led a 64-yard yellowjacket with a 17-carry. The yellow jacket used two first-year quarterbacks as Junior QB Lee Mooney missed for a year with a broken ankle.
Wildcats played the two biggest offensive plays in the first half with a 75-yard run in Cage and a 29-yard run by Swift.
But Denham Springs had the best drive. DSHS drove to Central 18 with the game's first ownership. Noah Hood's 35-yard field goal was blocked.
The Yellow Jacket defense scored the first point of the game when Mason Edwards intercepted the Swift Pass and returned 28 yards per TD in the second quarter.
Central kicked off in the second half and ran an 80-yard rapid-fire drive. Swift threw a 48-yard TD pass to Jarian Brown at 10:02.
Tyler Heil's 50-yard punt return set up an 18-yard TD run by veal within 3 minutes. Gauge recorded an 11-yard run at 2:48 to go to the third period, effectively keeping the game out of reach.
"There are some things we have to do and it starts with me," said DSHS coach Brett Beard. "People say we are unlucky because of injuries and other things.
"But part of that was that we didn't have the guy in the right place. That's what we have to focus on … this is over. Go ahead and play for 48 minutes. You need to learn to do. "


Central hits the field rolling in 2nd half to take down Denham Springs: 'We got hyped up.' | High School Sports Source link Central hits the field rolling in 2nd half to take down Denham Springs: 'We got hyped up.' | High School Sports