Tucson
City Week: Weekly Picks | City Week – Tucson, Arizona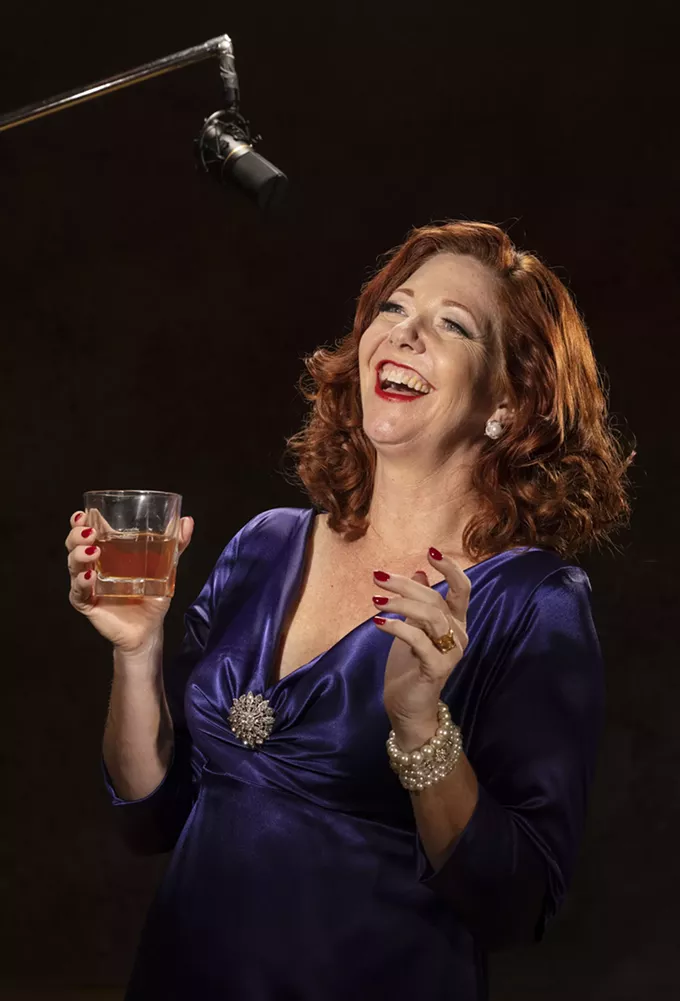 Tucson, Arizona 2021-09-09 04:00:00 –
I looped. If you've heard of Tallulah Bankhead, you might know her as a charming, scandalous OG bad girl from the Golden Age of Hollywood. Or you might know her from the infamous story that she took eight hours (eight hours of drunkenness) to record a one-line conversation in her last movie. It didn't look good to her at the time, but today it's a cheerful and acclaimed theater. Directed by Susan Klassen and starring Betsy Kruse Craig, the show is part of the Invisible Theater landmark 50th Anniversary Season. From Tuesday, September 14th to Sunday, September 26th. Invisible Theater, 1400 N. First Avenue. $ 40, $ 20 for students.
Reservations are required.
Return to Woodstock: Tributary. I think we can all agree with Garfield that Monday is rough. So thank you for having us a Monday night concert series at the Gaslight Theater. This particular Monday is basically Woodstock's highlight reel. You can pack all your peace, love and hits in just two hours without having to wait or be too expensive. Jimi Hendrix, Jefferson Airplane, Arlo Guthrie, Janis Joplin, CCR and more. They will even give you some background about artists and songs! Monday, September 13th, 6pm. Gaslight Theater, 7010E. Broadway Boulevard. $ 15 to $ 27.
Second Saturday at Steam Pump Lunch. Another day for tours, exhibits and thematic presentations at Steam Pump Lunch! They started this second Saturday series this month, celebrating different themes each month in this cycle. This week is Hispanic Cultural Heritage Month, celebrating a culture that is deeply involved in the history of the Oro Valley. Deepen your cultural knowledge while enjoying the farmers markets and antique fairs. Saturday, September 11th, 9am to 1pm. SteamPumpRanch, 10901 N. Oracle Road.
Editor's Note: It's nice to see Tucsonans gather at a fun event again, but we're also aware that new Delta variants are in circulation and the number of cases in Arizona is increasing. If you still do not follow the CDC guidance, consider getting a COVID vaccination. This includes wearing masks at crowded indoor events. Keep yourself and others safe. The pandemic isn't over yet.
Hanger walk. Community Food Bank's biggest fundraiser this year is here! Like many organizations, they had to virtually host an event last year so that participants could walk wherever they wanted, when they wanted. However, this year it was so successful that it implemented a hybrid model. By registering, you can decide whether to take a walk yourself or go to one of the six virtual exchange sites where participation is restricted for safety reasons. Join the battle, end the world's hunger and move at once! Group walks run from 8 am to 10 am, but of course you can always walk alone. Saturday, September 11th. $ 25 for adults, $ 10 for children 6-11 years old, free for children under 5 years old. For more information on the location of the social gathering, please visit communityfoodbank.org.
Tucson Pops Orchestra. At this week's park concert, guest conductor Toru Tagawa and guest artist David Morgan will perform in tuba. Originally from Japan, Tagawa started paying for the violin at the age of six and has been the music director and conductor of the Tucson Repertoire Orchestra since 2011. Morgan has been a major tuba for the Tucson Symphony Orchestra since 2010. Various works from Verdi, Beethoven, Berlioz to The Beatles Medley. Of course, Morgan also plays the Washington Post March in Tuba. Sunday, September 12, 7:00 pm. Lead Park, 900S. De Meester Outdoor Performance Center in Randolph Way. free.
Historical Kanoa lunch tour. Have you visited Raul M. Grihar Bakanoa Ranch Conservation Park? 4,800 acres of land registered on the National Register of Historic Places, including hiking trails, lakes and pollen maters' gardens. And fortunately, it was open to the public earlier this month. They also do guided tours every Saturday. For these, a commentary guide will share knowledge about the history of the ranch and take visitors into the building. From Saturday to October 8:30 am to 10:00 am. Green Valley 5375I-19 frontage road. $ 5.
LOLCOMEDY JAM featuring Mario Hodge. Ready for a night of laughter? Marihodge is a rising star in the Bay Area and comes to Tucson to make her laugh until she pees her pants. This evening, hosted by Rob Rodriguez, will also feature a miscellaneous crew of all-star Tucson and Phoenix cartoons, including TP Lucas, Reina Rodriguez, and Pobro Pew. At the after party, listen to DJ RO-LEX's music and dance until your pants are dry again. From 9 pm on Saturday, September 11th to 1 am on Sunday, September 12th. TheRock, 136 N. Park Ave. $ 15 in advance, or $ 20 for doors / day doors.
Donde Mueren Los Suenos / Where Dreams Die. Would you like to leave the town a little this weekend? Nogales' Hilltop Gallery features stunning exhibits by 12 artists from both sides of the border. There are paintings, sculptures, photographs, textiles, music, poetry, etc., all talking directly to life and death, us and them, violence and peace. The exhibition will be on display until October 14th. This weekend's opening will feature discussions by Alvaro Enciso, poetry and music by Pablo Peligrina, and readings by Todd Miller and Weekly's own Margaret Regan. Sunday, September 12th, noon to 4pm. Hill Top Gallery, 730 Hill Top Drive, Nogales.

Rus Davida. This pop-up gallery at MSA Annex is special in one or more ways. For starters, it is co-sponsored by Homicide Survivors Inc., JFCS in South Arizona, and producers of the All Souls Procession to benefit families affected by the murder. The other features an online auction of handmade turntables with a sound system, all designed by local artists. In addition to the auction (including art), there is definitely a dream-like live performance by MSA Annex Vendor and Gabriel Naim Amor. Friday, September 10th, 5 pm-9pm. MSA Annex, 267S. Avenida del Convent.

Sonoran bite room. Sonoran Restaurant Week has so many things that it doesn't fit in the calendar slogan. (That's why Jeff Gardner wrote the whole article about it. Thank you Jeff!) But here I would like to point out that you can go to the Century Room at the Hotel Congress and take a sip before or after you go. think. Special Sonoran Restaurant Go to the restaurant for a week dinner. There are plenty of local wines and agave distillations. Eat, drink and be cheerful! Or, if you go to a bite room before dinner, drink and cheerfully eat! Thursday, September 9th, 8 pm-11pm. September 10, 11, 16, and 18 from 5 pm to 11 pm.

City Week: Weekly Picks | City Week Source link City Week: Weekly Picks | City Week