New Orleans
Cook This: Leftover turkey? Give it a new life in this great soup | Food/Recipes – New Orleans, Louisiana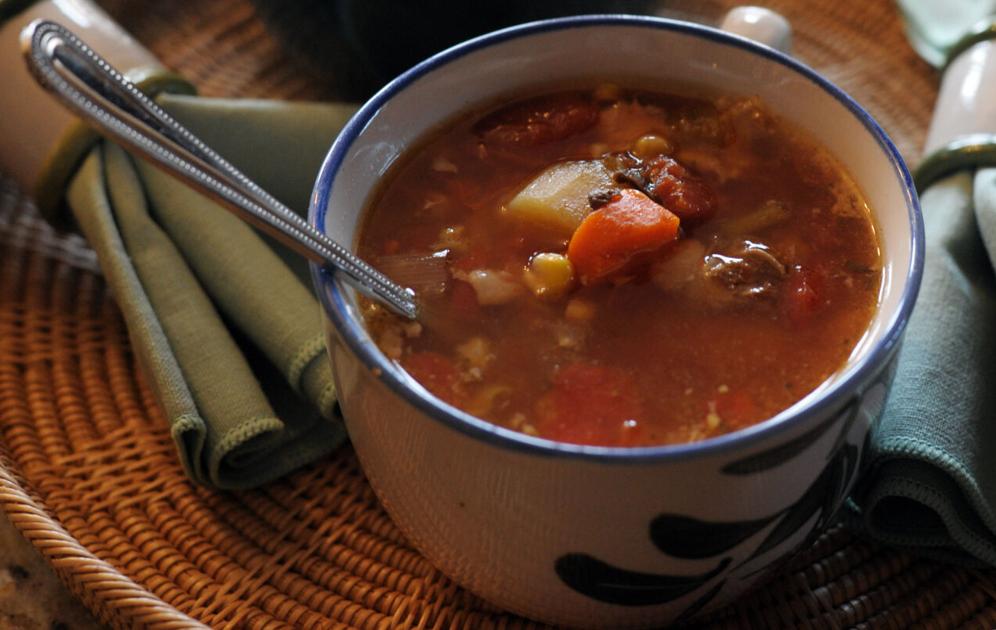 New Orleans, Louisiana 2020-11-26 10:00:00 –
If fewer people are at the table this year and more turkey leftovers than usual, this is a great way to use it.
Julie Kay, a longtime author of our slow cooking column, calls this leaving nothing behind the soup.
"Growing up as a child of parents and grandparents during the Great Depression meant that nothing was left in our kitchen, especially food," Julie wrote when she first published this recipe. I am. "This recipe continues to preserve that important tradition."
Add some cans of stewed tomatoes to this delicious soup slow cooker, whatever the leftovers, such as green onions, carrots, half a bag of frozen broccoli and corn, potatoes and turkey (or turkey carcasses).
According to Julie, you are free to change the recipe depending on what's left in the kitchen. This recipe requires a large (6 quart) slow cooker.
There is nothing left behind the soup
Offers 8 to 10. The recipe is by Julie Kay.
1 carcass of turkey or 3 cups of cooked turkey meat
4 green onions, chopped
2 carrots, peeled and sliced
3 celery, chopped
Peel and chop 2 white potatoes
1 cup of frozen chopped broccoli
2 cups of frozen corn
2 (14½ ounces) can of stewed tomatoes
4 cups of water
1 teaspoon onion salt
2 teaspoons of black pepper
1. Place the dead turkey (if used) in a large slow cooker.
2. Add all other ingredients and cook in low for 6-8 hours.
3. Serve with cornbread or biscuits.
Cook This: Leftover turkey? Give it a new life in this great soup | Food/Recipes Source link Cook This: Leftover turkey? Give it a new life in this great soup | Food/Recipes