Bakersfield
COP TALES: Happy anniversary from 3,000 miles away | Cop Tales by Brian Smith – Bakersfield, California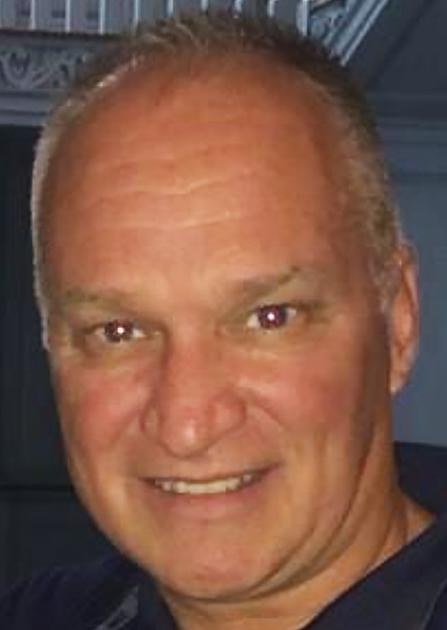 Bakersfield, California 2021-07-25 14:00:00 –
The policeman's story is a true story told by law enforcement officers across the country. The story is told in the first person. The initials of the actual officers follow each story.
When I was the commander of the West Coast Highway Patrol, I was invited to the amazing 50th anniversary of my longtime friend's marriage. They lived in a small mountain community on the east coast with a police chief and a police officer. I was planning to participate, but I couldn't go home due to some helpless circumstances.
I felt sick because I wasn't there, so I called the nearest state police barracks and asked the commander if I would send soldiers to the event to celebrate the couple's wedding anniversary. When the troopers arrived at the event, everyone was quiet and wondered why the troopers were visiting their small town. The trooper told them that he asked him to offer my best wishes from a highway patrol 3000 miles away. They were very excited and grateful. I'm really grateful for the friendship of another state agency so far.
Sucked-up imported cars, with undercarriage lights and unpleasant exhaust, are a permanent nuisance in many large American cities. One way to counter such stimulating and dangerous behavior is to target such gatherings and round-trip routes to those gatherings, write tickets, push cars into endless cats and mice, and be suspicious. It is to refrain from the effect and bear a huge amount of resources.
Meanwhile, a few years ago, I was appointed as a motor officer who works before dawn. I was chasing a car in town. It sounded like a gas-powered goose, mimicking the sound of a junk lawn mower that even Uncle Burn wouldn't try to fix. They often seemed impossible at first glance, but they were even more ridiculous than they thought.
Like a safari hunter, I spy on my prey. It was a cheaply drawn metallic green cartoon with a car on the road, aggressively crying and clenching teeth like a threatening but not scary animal. Let's say it was a cartoon wildebeest. Unknown to the driver, I boarded the road and, after a while, edited a spiritual list of many ways in which the abomination of the flower rope violated my state law.
When we followed the length of several cars behind, we stopped at a red light. I spent some time testing the new nickname for the car. When I sat down on the "Snot Rocket," I could feel the excitement of the driver as he pushed the wildebeest forward at the same speed as his small feet carrying the wildebeest when the light changed. It's time to end this farce. I moved.
As I approached the next light, I accelerated and activated a brilliant and surprisingly bright light. The eyes in the "Snot Rocket" wildebeest cartoon burst into the back, throwing fear, anxiety, irritation, and a moment of rebellious glare. This interaction, police lights, and the driver's line of sight are a dance of uncertainty. Will he stop or will he test my will and run? Whether it's going down or not, it's a time familiar to all cops, and otherwise it's perfectly benign.
In this case, his eyes turned around and he rushed into the left turn lane, accelerating the turn as the light circulated from yellow to red. A post-Bachelor degree in Human Behavior is not required to understand this to mean that a man has chosen his course. He runs I chased, and when I leaned hard and accelerated to the turn, two things happened that changed the chasing that was barely started.
First of all, my bike wasn't under me anymore. It slipped off instantly as if the banana peel had slipped. Second, as it was, I summoned my inside, but it didn't exist before, but when I rolled my shoulders on the asphalt and the motorcycle was still slipping down at night I jumped up on my leg, scattered sparks and backed. Stop at a distant curb. I was out of pursuit with a spectacular, but thankfully benign anti-climax.
Looking for what happened to Greenebeest, I wondered if he underestimated his "snow rocket" with his opponent. At that point I thought it was a little more than the tail lamps at night. My eyes found a cartoon car sitting and resting about 200 yards away. The driver rushed away and was confused by the turmoil of my crash, and it turned out that he crashed in solidarity and broke his wheels. Insulting the injury, the car overheated badly and the motor was blown off. The cartoon wildebeest was dead.
Perhaps I was underestimating the man holding the steering wheel. Maybe he beat me with an oil slick trick like James Bond. It looked ridiculous, but I had been defeated before, I wasn't shy to admit and was ready to entertain humility. In the end, my enemy's workaround turned out to be a wildebeest sneezing all of that radiator fluid on the road, making "Snot Rocket" an uneasy and proper nickname. Car owners were as bad at repairing cars as they were driving them. Inadequately performed radiator repairs almost put us back both nights and certainly killed his beloved green metal creation.
As always, my friend came when I called and was the most anti-climate, but strangely my career tracking was resolved. The wildebeest was buried in the towyard and paid the appropriate fee. Given the graceful disembarkation, I didn't get worse at wear, but I rode my bike back to the night and continued to troll the street-threatening cartoon car.
Brian Smith He served in the US Marine Corps for four years and retired as Assistant Chief of the California Highway Patrol. He lives in Bakersfield. If you have a personal "Cop Tale" to share, please contact Smith. bmsmith778@gmail.com..
COP TALES: Happy anniversary from 3,000 miles away | Cop Tales by Brian Smith Source link COP TALES: Happy anniversary from 3,000 miles away | Cop Tales by Brian Smith