Entertainment
"COVID Hit Me Really Hard" outside Oscar de la Hoya Hospital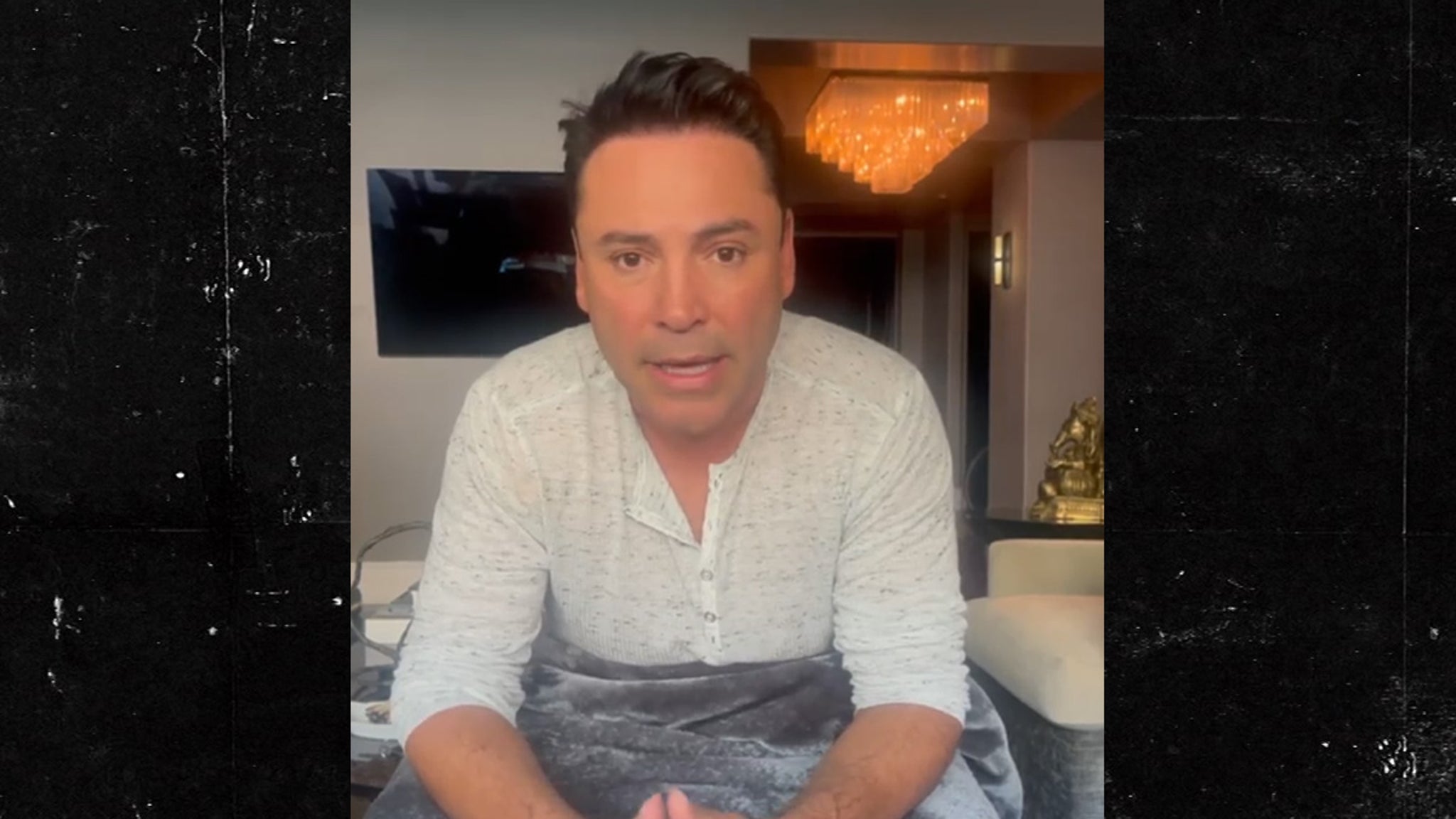 Good news … Oscar de la Hoya He was released from the hospital after a bad match against the boxing legend COVID-19 announced on Wednesday.
"Hi everyone, I'm out of the hospital. I've been there for three days. COVID has hit me a lot," ODLH said via social media. Please wait for me to return to the ring. "
Of course, Oscar was going to fight Vitor Belfort On September 11th … but when he was infected with the virus, he was kicked out of the event.
Not only was Oscar positive … he was hit hard by the virus and was forced to go to the hospital on Friday.
@oscardelahoya / Instagram
Oscar was able to shoot a video from the hospital bed the same day … and it was clear that he was ill.
But the Hall of Fame quickly bounced back … and obviously half-hearted.
Unfortunately, of Delahoya Still out In his fight against Belfort on Saturday night … and the legend of his companions, Evander Holyfield Intervened to fight the legend of MMA.
In conclusion, despite the setbacks, Oscar revealed that he would still return to the ring after more than a decade of furlough … and he screamed to his millions of fans. Concludes his health renewal.
48-year-old Delahoya said … "Thank you for all your luck and all your support. I thank you for that."
"COVID Hit Me Really Hard" outside Oscar de la Hoya Hospital
Source link "COVID Hit Me Really Hard" outside Oscar de la Hoya Hospital