Entertainment
"Cruella" depicts Dalmatian as a murderous hound in the character's back story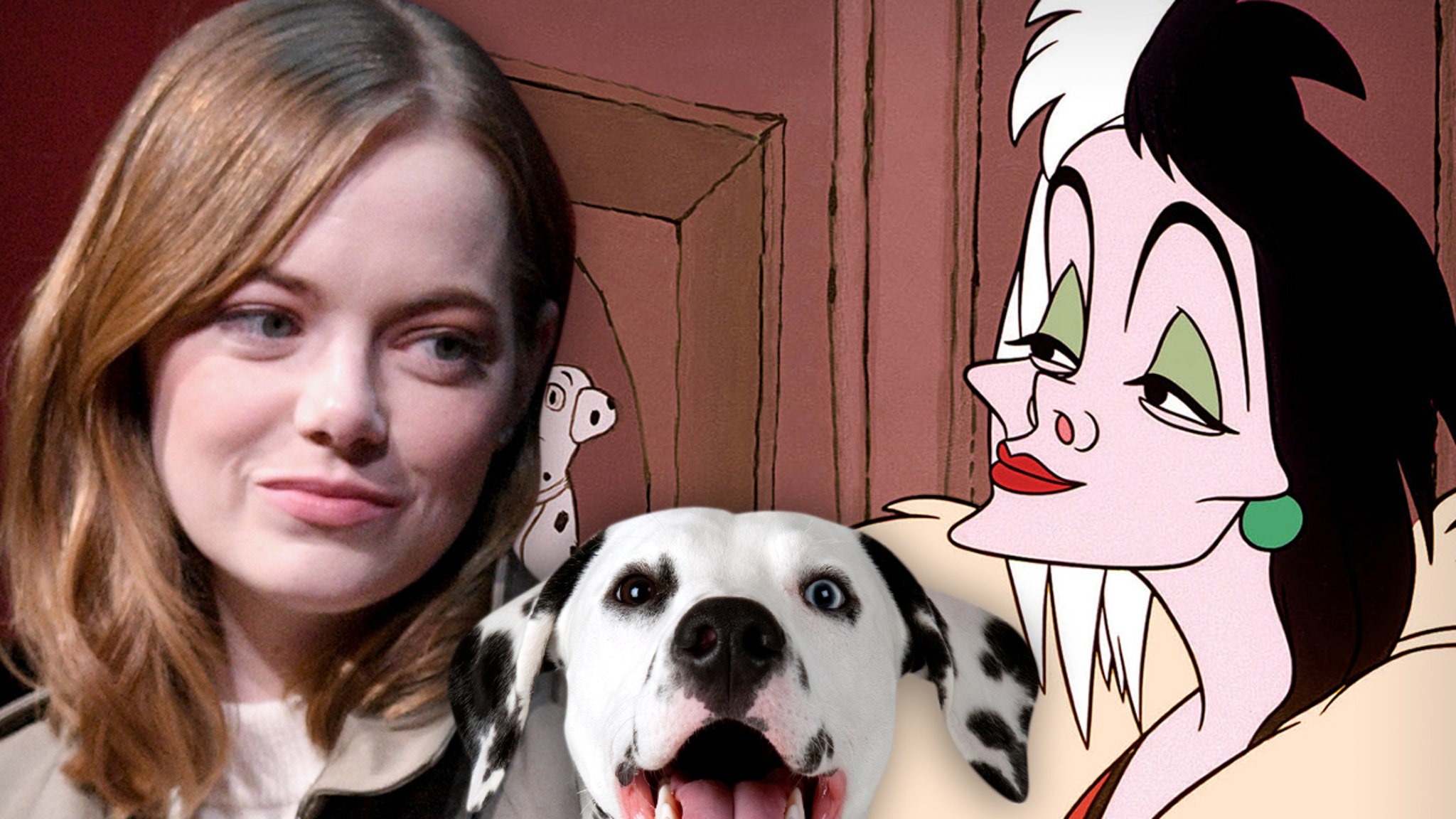 Cruella de Vil is portrayed as having been traumatized by Dalmatian in Disney's latest offer … probably because these "hybrid" killed her head.
The "101 Dalmatians" villain gets her own backstory with the new "Cruella" flick. Emma Stone … and the word on the street is that part of the reason Cruella has it for this breed is that they were killed by their mother … in a way to release the hound.
Various clips and still images show flashback scenes.
She plunged to her death … and means that Cruella's left was injured for a lifetime, and partly explains her meanness towards future poop. As you may have forgotten, OG Cruella was famous for literally peeling Dalmatians and using them as fur.
I also noticed that they forgot to show how they killed their mother.
By pushing her off the cliff.
It's a Disney movie. Of course, they don't let her die.
(I even think it makes more sense for a trained murder dog to kill someone than to push it off a cliff) pic.twitter.com/VP9wr7cHG4

— Weekend Warrior (@ wwarrior_1) May 28, 2021
@ wwarrior_1
Disney doesn't seem to go that far in the movie, but another review hints that Stone's Cruella has that idea, and a voice-over moment that clearly states that the character doesn't blame Dalmatian. It should also be noted that there are many people who do not buy it … and call it an inadequate rationale for Disney's origins.
What the studio head / writer did here (according to PO viewers) was to make Dalmatian an autumn dog. The movie draws. People say it's a lazy and inaccurate explainer.
Here's the kicker … Emma recently suggested that Ursula (from "Little Mermaid") should be the next Disney villain to make her own independent film. As you can imagine, the jokes are already flying … Many think Disney just hates singing because of the accident that happened to her when she was young, because of her evil roots. If so, it's probably a pass.


"Cruella" depicts Dalmatian as a murderous hound in the character's back story
Source link "Cruella" depicts Dalmatian as a murderous hound in the character's back story