Omaha
Cultivating Scientists | College of Education, Health, and Human Sciences – Omaha, Nebraska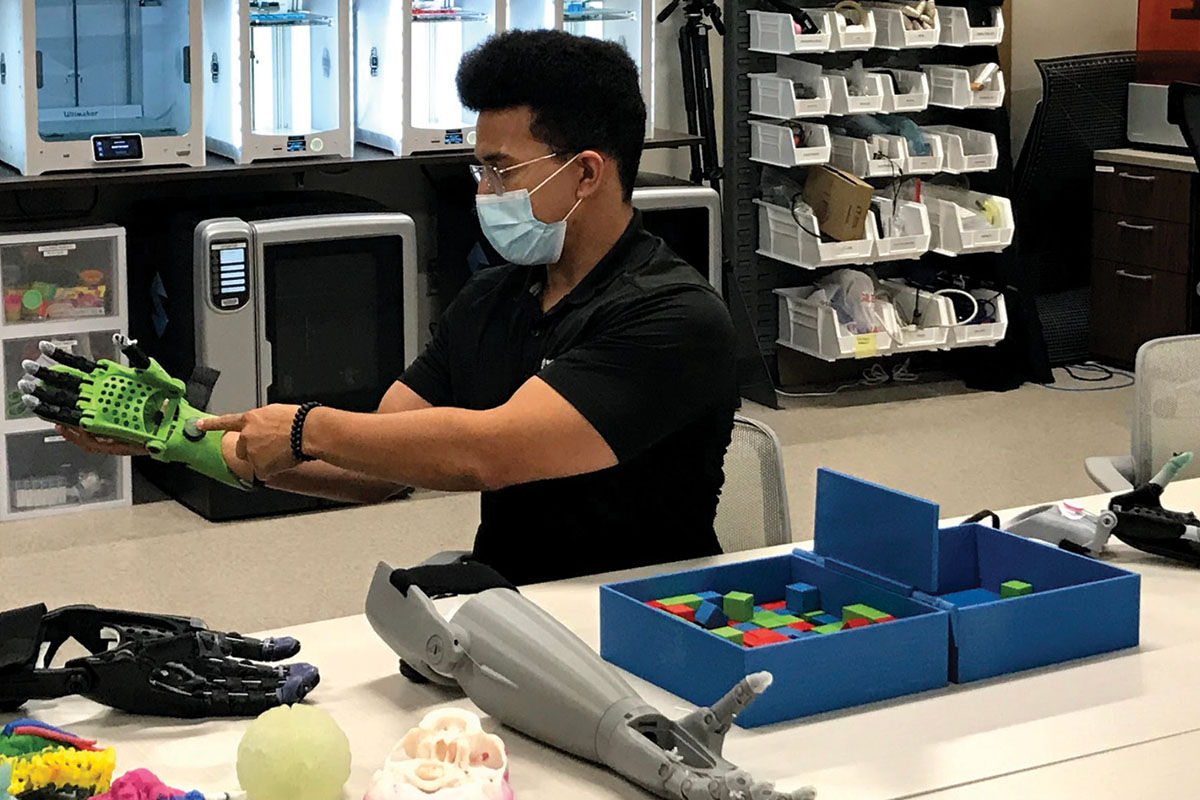 Omaha, Nebraska 2021-10-22 06:40:30 –
As part of RO1 grant Two UNO Biomechanics graduate students from the National Institutes of Health (NIH) have been awarded Supplemental Diversity Grants through the National Institutes of Neurological Disorders and Stroke at the NIH.
With supplementary funding, students Claudia Cortez Reyes and Chris Copeland will contribute to the project by conducting a small research project under the guidance of Associate Professor Jorge Zniga of UNO Biomechanics. can do. ..
"NIH is very enthusiastic and funding students who have supported successful laboratories and research projects. Claudia and Chris are currently running their own small citation project. It's perfect because there's room for learning. They're learning how to teach. How to develop and manage a project, "explains Zuniga.
"When they run their lab and apply for their funding, they are more likely to get it because their name is associated with the project that is happening. They also They qualify for higher levels of NIH grants, and of course they do so, which makes it easier to hire because all universities across the country are looking for faculty members who have previously had NIH funding experience. Is its beauty. "
This funding is funded by recruiting and supporting students, postdoctoral fellows, and researchers from diverse backgrounds, including those from groups that have been shown to be undervalued in health-related research. Increase the diversity of the workforce.
"I often say that no matter what background you have, you can participate in the program and succeed. They have it themselves because I see it. I see it every day," Zuniga said. rice field.
"They need help to break the goal of making it reachable and grabbed, and that's where our team comes in. There are about 15 people in the lab and 2 postdocs. , PhD, Master's, Undergraduate. We work on all projects with our family, but it is the responsibility of the funded student to keep things going in the right direction. We are always here to support the success of the project. Students. "
---
Claudia Cortez Reyes
NIH project:
3D printed prosthesis for children: a tool to monitor upper limb movement
Bachelor of Science in Biomechanics '18
Biomechanics '20 MS
Current PhD student, PhD, UNMC
Claudia's family emigrated from Mexico when she was seven, and all three of her brothers attended UNO. Claudia took her sister to UNO through the Goodrich Scholarship Program.
"The whole family is in UNO and I'm a big family, so that was a natural choice for me," Claudia explained.
Claudia likes to see how things work, so she started IT and switched her major to kinesiology, but eventually clicked on the field of biomechanics.
In her NIH-funded project, Claudia works with children aged 7 to 12, half using upper limb prostheses, half in control, and eight weeks of home intervention with a focus on play activities. Implements the protocol. By an occupational therapist. She wants to prove that the protocol changes brain activity and helps children develop motor memory.
"Because we teach them how to use prostheses, they build memories related to their movements. In the future, they can recall that information and say: Activate to open and close. That's the idea behind home intervention and our research. "
---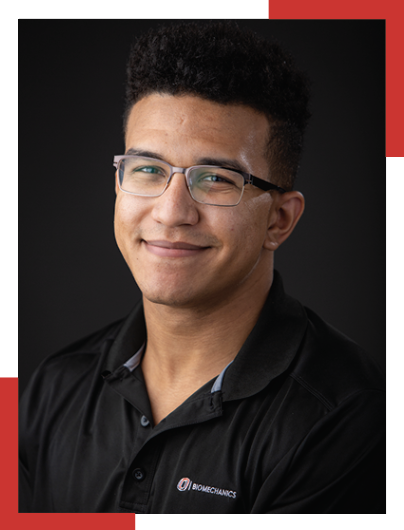 Chris Copeland
NIH project:
Development and verification of low-cost 3D-printed upper limb prosthesis simulator
Bachelor of Science in Biomechanics '18
Biomechanics '20 MS
Current PhD student, PhD in biomechanics and kinematics
Chris grew up in Omaha and attended UNO on a Regent scholarship, so he was able to stay close to his family. He noticed that the Biomechanics Research Building was being built, met Dr. Zuniga during the tour, started volunteering in the department, and switched his major from IT.
"There's nothing against computer scientists and data analysts, but biomechanics sympathized with me. It had more impact than sitting at a desk coding."
Chris aims to develop more useful and functional prostheses that are less likely to be rejected. According to a recent study, 45% of children with upper limb defects reject prosthetic limbs. In a project funded by Chris' NIH, he uses brain imaging to see if the prosthetic simulator tools used during training emulate neural and muscle responses when using real prostheses. doing.
"Can we mimic what changes happen to the brain during prosthetic training? If possible, we can apply this to large numbers of people to conduct studies that help test different prosthetic training paradigms. "I will," said Chris.
---
This story was published in the latest issue of the Annual Report of the Faculty of Education, Health and Human Sciences.
Cultivating Scientists | College of Education, Health, and Human Sciences Source link Cultivating Scientists | College of Education, Health, and Human Sciences