Cleveland
Dateline Episode on Amy Mihaljevic Cold Case Airs Firday Night – Cleveland, Ohio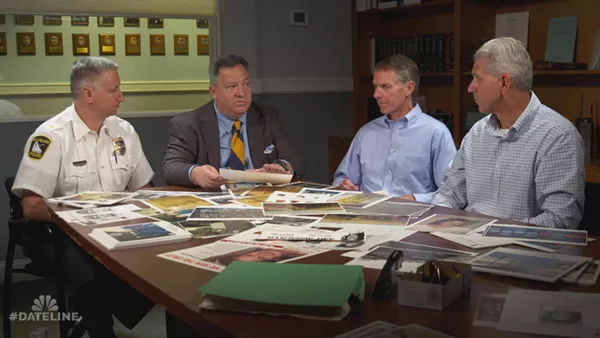 Cleveland, Ohio 2021-09-17 11:59:00 –
The 1989 kidnapping and murder of Amy Miharjevic in Bay Village is one of the most elusive and endlessly revisited cold cases in northeastern Ohio. 10-year-old Michaljevic was kidnapped from the Bay Square Shopping Center on October 27, 1989, but her body was not found in the fields off County Highway 1181 in Ashland County until February 8, 1990. bottom. Various suspects have been tracked over the last three decades, but have not helped.
Tonight, NBC's Dateline will be the latest outlet to tackle this incident. In this one-hour episode, which airs at 10 pm, Amy's father Mark Miharjevic, Amy's friend Christie Sabo, former Bay Village Police Chief Mark Spettzel, detective Jay Elish, and former FBI agent. New interviews with Phil Tosney and others will be featured.
During the broadcast, reporter Josh Mankiewicz spoke with investigators at the center of the case, saying the NBC producer "revealed evidence that they wanted to help resolve the case." Viewers also participate to provide tips. (As the teaser video above shows, police received more than 10,000 leads in Michaljevic's investigation.)
Locally, the Amy case Investigated by James Renner, Written by Scene Magazine. And last year, WKYC created a special podcast series called "Amy Should be Forty" by Andrew Horansky, who looked at the case from different angles.
*** ***
Sign up for Scene's weekly newsletter Get up-to-date Cleveland news, things to do, and places to eat directly to your inbox.
Dateline Episode on Amy Mihaljevic Cold Case Airs Firday Night Source link Dateline Episode on Amy Mihaljevic Cold Case Airs Firday Night