Tucson
Driver facing manslaughter charges in Tucson pedestrian's death | Local news – Tucson, Arizona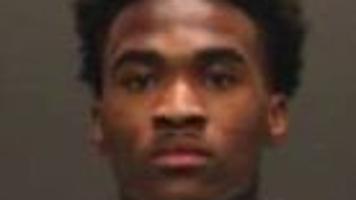 Tucson, Arizona 2021-06-16 10:00:00 –
A 20-year-old driver is facing manslaughter in the March 14 death of a Tucson pedestrian.
According to Tucson police, Damorel Jantel Calhorn has been charged with leaving the scene of a fatal accident after 31-year-old Tyler Lindsey Torreson was attacked near North Stone Avenue and East Glenn Street. ..
According to police, Torreson was not at the pedestrian crossing at the time.
The TPD initially charged another suspect as a 2020 Nissan driver who said witnesses were speeding up before the collision at 10:30 pm.
In a June 15 news release, TPD said the charges against the former suspect had been withdrawn after forensic analysis showed that he was a passenger rather than a driver.
Driver facing manslaughter charges in Tucson pedestrian's death | Local news Source link Driver facing manslaughter charges in Tucson pedestrian's death | Local news