Santa Ana
Duck Boat Captain, Supervisors Charged With Manslaughter in Fatal Sinking – St. Louis, Missouri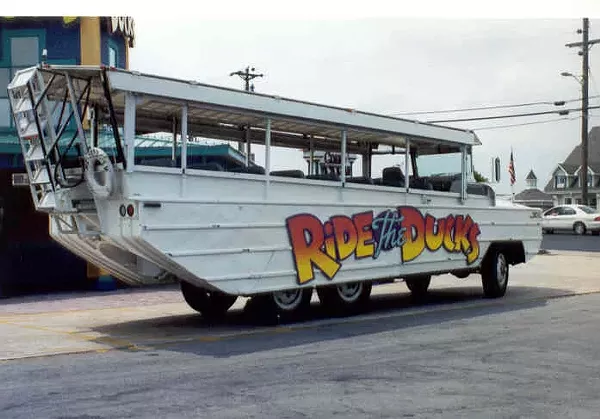 St. Louis, Missouri 2021-07-16 11:36:00 –
Three years after the duck boat sank and 17 people died near Branson, the boat captain and two supervisors were charged with criminal charges.
Captain Scott McKee, Operations Supervisor Charles Balzel, and General Manager Curtis Lanham each face 17 manslaughter charges. McKee was also charged with 12 counts at a time, endangering the welfare of his child — 5 counts at class A felony levels and 7 counts at class D levels.
On July 19, 2018, five children were killed when the boat collapsed in a storm.
A total of 31 people, including 54-year-old McKee, boarded the boat that afternoon to ride along Lake Table Rock, and police and prosecutors say McKee shouldn't have the boat out of the water. The National Meteorological Service issued a heavy thunderstorm warning about 30 minutes before Stretch Duck 7 departed at around 6:30 pm. To the bottom. According to a probable cause statement submitted by Missouri Highway Patrol Master Sargent Mark Greene, it then rolled across the bottom to a final resting place about 85 below the surface.
According to Green, there were multiple errors that day. According to officials, Barzel, 79, who was the shift manager for Ride the Dax Branson that day, was tasked with monitoring the weather that day and should have been shut down due to a storm. That is. Similarly, according to Green, 38-year-old Rahman, who was in charge of day-to-day operations and policy, may have stopped the vehicle before the tragedy.
Allegedly exacerbated the situation by never guaranteeing that McKee would properly secure passengers in life jackets.
Stone County Prosecutor Matt Selby and Attorney General Eric Schmidt have been shy for three days on their third anniversary and today announced a total of 63 indictments against three men.
The tragedy is Subject to multiple surveys, Includes those carried out by the United States Coast Guard.
Tips and feedback are welcome. Email the author at doyle.murphy@riverfronttimes.com or follow us on Twitter. @DoyleMurphy..


Duck Boat Captain, Supervisors Charged With Manslaughter in Fatal Sinking Source link Duck Boat Captain, Supervisors Charged With Manslaughter in Fatal Sinking