Boston
Franklin school meeting explodes when student describes bullying – Boston, Massachusetts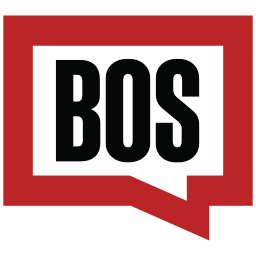 Boston, Massachusetts 2021-10-28 12:33:44 –
local
"I'm gay, it might say I'm gay … I'm being personally attacked at school about this."
NS School committee meeting Tuesday night in Franklin exploded into emotional traffic between student representatives and the audience after students claimed to be bullying at a high school in town.
Senior Mackenzie Atwood how the school held meetings for a particular "protected" class and how to protect everyone in the school regardless of gender, gender identity, race, gender, or other differences. I talked about.
Atwood seemed to respond to early public comments from parents asking which students were considered "protected" and which were not. Some of those comments included a question as to whether students were considered protected from being persecuted because they were white, and complaints from school officials about their answers to that question. I did.
"What is not clear [the] The school environment is said to be protected for everyone, but it is not protected, "Atwood pointed out.
A member of her school's theater community, she said that there were many students gay and that it was a "safe place." However, students often talk about homosexuality and racist cases at school.
It's a joke when kids come to the theater every day and say, "Today was called af ***** in the hall" and "Today was called a racist term in the hallway." is not. It was a joke because we were so numb, "she said.
"So yes, I think it's important to understand that everyone in school is protected, but being white isn't being bullied."
Atwood's comments elicited voice disagreements from some of the audience, with school committee chairman Anne Bergen hitting her gavel.
"I can say I'm gay, but tell me what you want about it. I'm being personally attacked about this at school," Atwood continued.
With more gavel slamming, more voice discrepancies continued.
Atwood then became emotional, "I don't want you to see me and say I'm not oppressed at this school."
The turmoil continued and Bergen said in the audience that they would be asked to leave and sit down.
You can hear someone who removes the camera say, "This must be stopped, this is indoctrination." This is a common rally cry in Fox News and other conservative media.
Bergen then requests a temporary postponement and the stream is muted.
When the meeting resumed, Bergen reminded that everyone who had previously commented during the meeting was allowed to do so with respect.
"I would like to ask the students to agree to do the same tonight. I don't want anyone to quit, but the meeting will be polite," she said. "And there is no scream from the crowd. That's not the way we hold meetings in this building."
Director Sarah Ahan sent a letter to the community on this issue. According to NBC10 Boston..
"What I wrote about what happened to the school committee last night was my heartfelt anger," the letter said. "The behavior, tone and confusion of some members of the audience was horrifying and violated Franklin's core value of a safe and inclusive environment."
View the entire case:
Newsletter registration
Keep all the latest news from Boston.com up to date


Franklin school meeting explodes when student describes bullying Source link Franklin school meeting explodes when student describes bullying