Bakersfield
Greenfield, McKee Middle School pay tribute to Patricia Alatorre | News – Bakersfield, California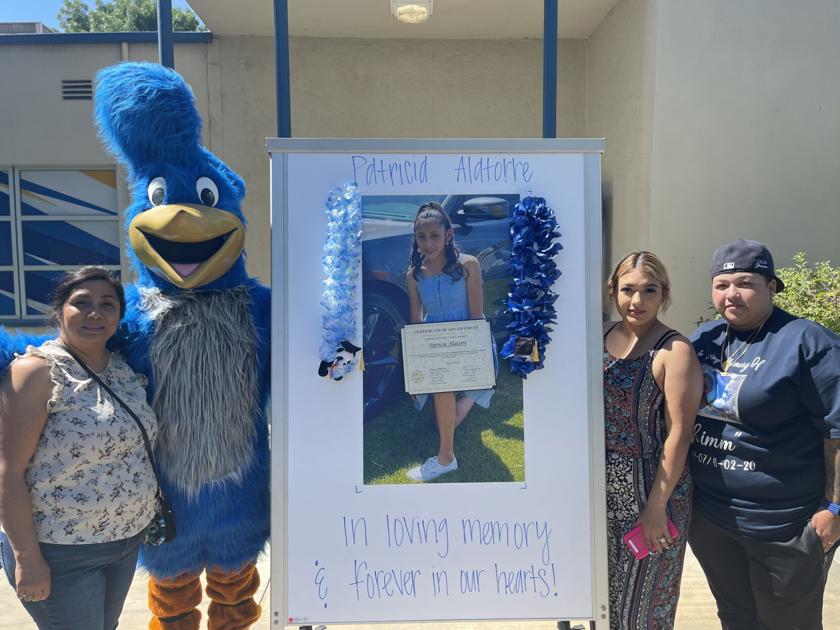 Bakersfield, California 2021-05-27 21:31:00 –
The Greenfield Union School District and McKee Middle School commended special people and their families at the 8th grade graduation ceremony on Wednesday.
At the start of the drive-through, the school awarded Patricia Aratre, a 13-year-old girl in southwestern Bakersfield, who was allegedly brutally killed by a Los Angeles man in July 2020, with an honorary diploma.
"We knew we couldn't hold a ceremony without honoring her in a special way," said Principal McKee Brandon Duncan. "We called her mother, Clara Alvarez. I decided to ask how I felt about celebrating her with a poster and an honorary diploma. I don't know how she feels because the emotions are still vivid, but how happy this made her. We were excited to hear.
Aratre monument was set up outside the school and many students took pictures. Duncan said this provided students with an opportunity to close.
"The sadness, loss, and tears of joy at the graduation all include a promotion to high school, the end of nine years in Greenfield, and a sense of the end of the tragedy that still affects us all. It was part of this special day, Duncan wrote.
Alatorre's family also attended and spent time with her friends and teachers. Duncan said he was grateful that the school and school district did not forget about Patricia.
"Of course we never do," he wrote.
Greenfield, McKee Middle School pay tribute to Patricia Alatorre | News Source link Greenfield, McKee Middle School pay tribute to Patricia Alatorre | News