Tucson
Greg Hansen: Ceremony honoring Badgers killed in WWII puts sports in perspective | Greg Hansen – Tucson, Arizona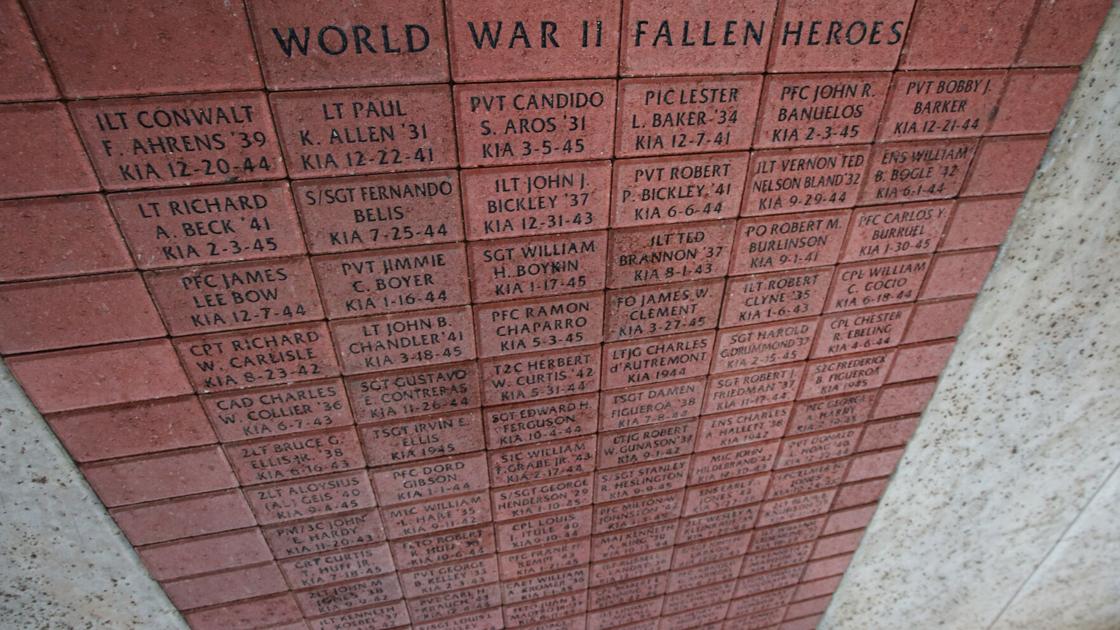 Tucson, Arizona 2021-10-26 12:30:00 –
On my way home, I wish I could put the clock back and rewrite the Friday match column. There is nothing desperate about losing a football game.
Is it embarrassing? It is not related to football games or other games.
Sitting in the afternoon shadow next to the THS Hall of Champions, listening to Colonel Mike Butler, a retired Marine Corps pilot and an important part of the Badgers' undefeated 1962 state basketball championship team, I was able to get a more appropriate perspective. About Arizona's 19 consecutive losses.
"I may have died in the 100th round," Butler, a helicopter pilot who was awarded the Distinguished Flying Cross and the Purple Heart, told me after the ceremony. "Who knows why I escaped and many other young men were killed?"
A few days after the Japanese attacked Pearl Harbor, on December 7, 1941, my late father-in-law, Robert H. Kiel, and Tucson Highclass in 1941, went to San Diego with a group of 11 other badger athletes. I went by car. They all joined either the Navy or the Marine Corps.
"Six of them were killed in action," he sobbed at me a few years ago. "They were barely 20 years old."
His father-in-law, who joined the Marines, was sunk by a Japanese bomb near Guadalcanal Island on the night of August 9, 1942, killing 234 sailors. Severely injured, he was fortunate enough to grab a debris and float in the ocean, but 11 hours later an American search team found him.
Greg Hansen: Ceremony honoring Badgers killed in WWII puts sports in perspective | Greg Hansen Source link Greg Hansen: Ceremony honoring Badgers killed in WWII puts sports in perspective | Greg Hansen