Seattle
HERBOLD: West Seattle Bridge Community Task Force updates – Seattle, Washington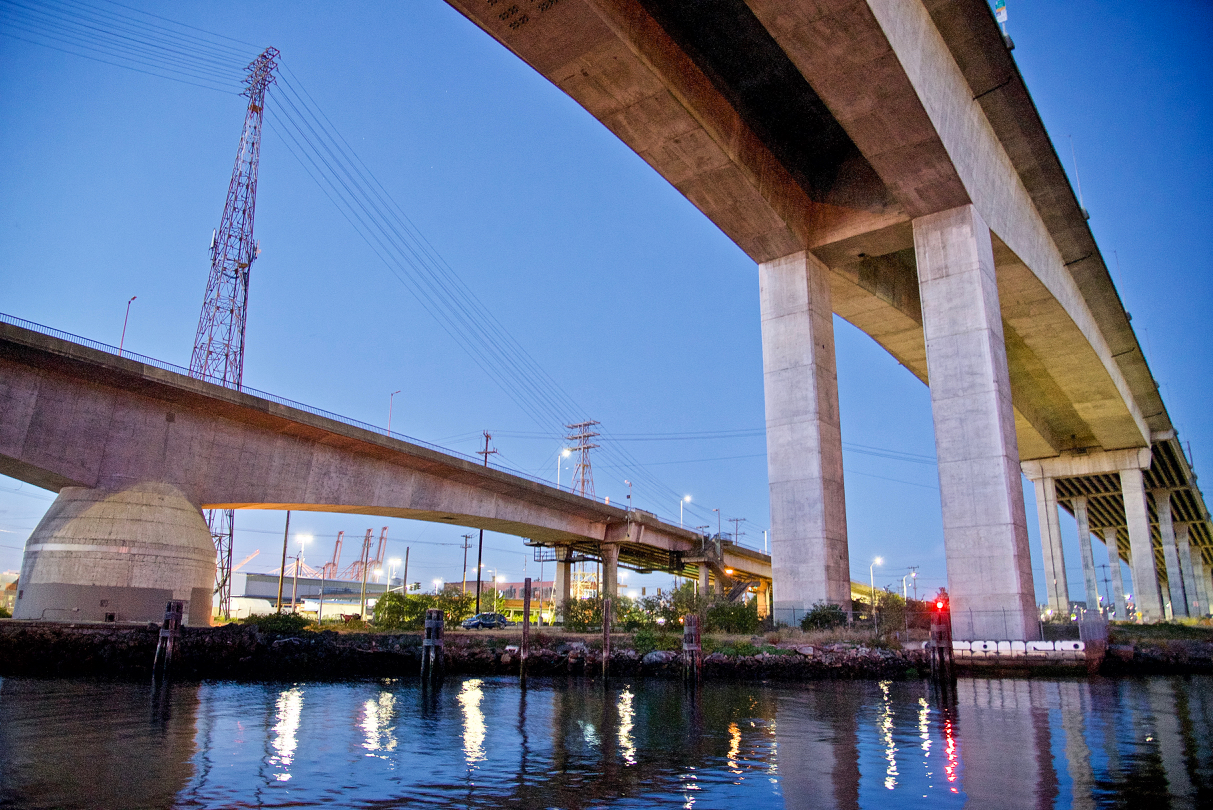 Seattle, Washington 2021-09-17 22:02:37 –
According to the Seattle Department of Transportation, the West Seattle Skyscraper is currently in 60% design for ongoing repairs. SDOT states that it will resume in mid-2022.
Photo by Patrick Robinson
Information from Lisa Herbolt, Seattle City Councilor, District 1
The West Seattle Bridge Community Task Force met on September 15, and the meeting featured two important updates.
First of all, bridge repairs are on schedule in mid-2022.
Second, West Seattle Water Taxi maintains daytime business hours during the winter instead of going to the usual winter schedule of October 15. We would like to thank King County and SDOT for their help in making this happen, and the city's voters for approving the Seattle Department of Transportation last year to fund it.
West Seattle Bridge Repair
Repair work will begin in November, and construction is scheduled to begin next month.
For large capital project schedules, allowing delays by external governments is an important risk, so approval of the permit has been achieved on schedule. This is important.
Next month, early work on construction will include building an off-site work platform (the work platform was displayed during last year's stabilization) and part of a bridge to enable the installation of the work platform. Includes coring and relocation of utilities in the box girder. To make space for post tension.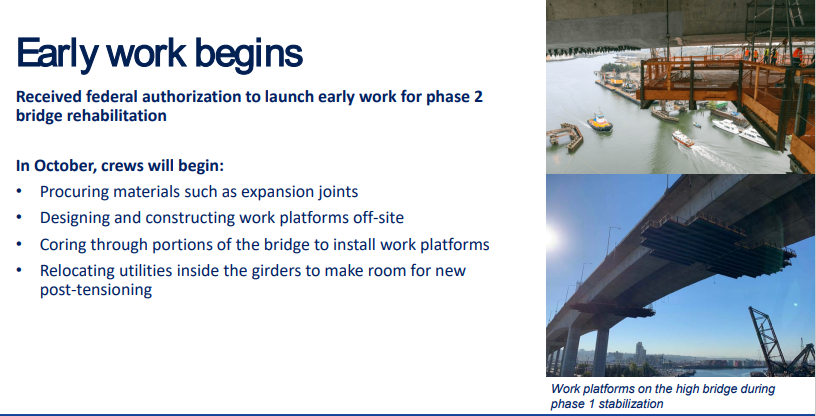 The bridge repair project has one scope change. Additional geoengineering reviews have determined that seismic stabilization of Pier 18 is not required at this time. If you need to work in the future, you don't need to close the road. The estimated cost of this work was $ 12 million.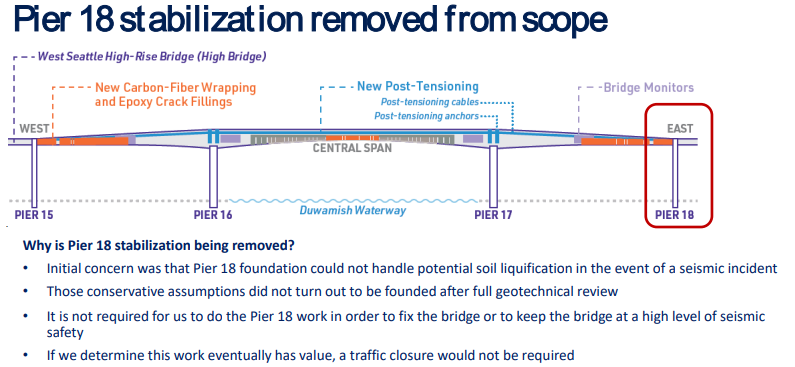 Instead, the project will shift these funds to $ 12 million in major maintenance work, including work on expansion joints, concrete overlays, and carbon fiber wraps. This work will be needed in the future and will disrupt traffic in the future. So it makes sense to do it now. Also, by doing this, the city can maintain the federal grants instead of returning them.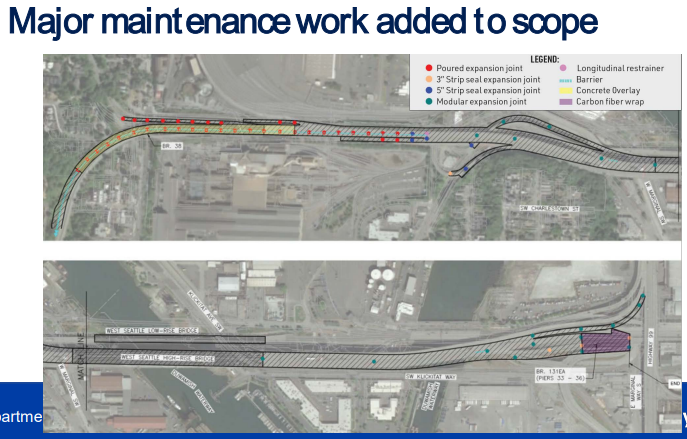 Update of lower bridge access
When the West Seattle Bridge was closed, SDOT restricted the use of the Spokane Street (lower) bridge to emergency vehicles, transportation, freight, and emergency government use from 5 am to 9 pm.
In June, SDOT launched emergency / unplanned trips for restaurants and retail, maritime and industrial businesses, van pools, employer shuttles, on-call healthcare workers, people traveling for life-saving medical care, long shoremen, and government vehicles. Allowed conditional access to (Urgently Limited). / Unplanned trip. Seattle City, King County, Washington State, including local law enforcement agencies). Access is granted to over 1,300 users.
The bridge is open to the public from 9 pm to 5 am. In June, SDOT added 5 am to 8 am for general use on Saturdays and Sundays.
SDOT will need to either cancel the conditional use granted in June due to the opening of Terminal 5 in January 2022, or significantly limit it at that time and use it exclusively for emergency vehicles, transportation and freight. Announced that there is.
There is good news in this regard. SDOT has announced that there will be no changes to its current access planned for January 2022. Additional restrictions on government vehicle use are expected. This is possible primarily because the authorized users were cautious about using the bridge. Representatives of the West Seattle Junction Business Association, the West Seattle Chamber of Commerce, and other user groups have been very helpful in this and would like to thank them for their efforts.
SDOT encourages users to voluntarily reduce their travel levels from 10 am to 3 pm based on their current travel levels and expected increases in freight traffic. They are working with the Port and Northwest Sea Port Alliance to shift travel when possible.
The current policies, which are scheduled to come into effect on January 1, are as follows: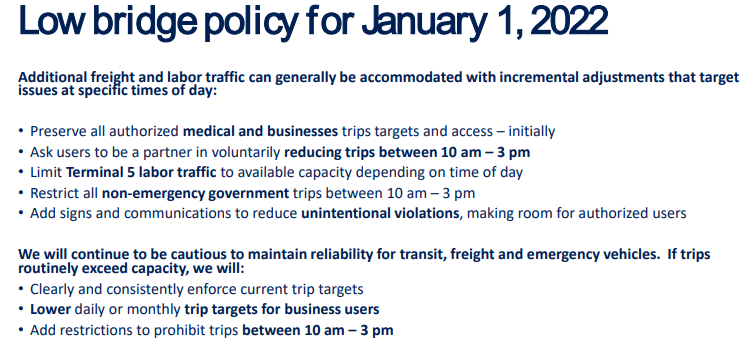 Below is a timeline of current access and "Phase 1" access starting January 1st.If you need to reduce access levels, your "Phase 2" plan includes reducing your West Seattle and sea travel caps (that is, allowing less travel per month), 10 am to 4 pm Access restrictions until 3 o'clock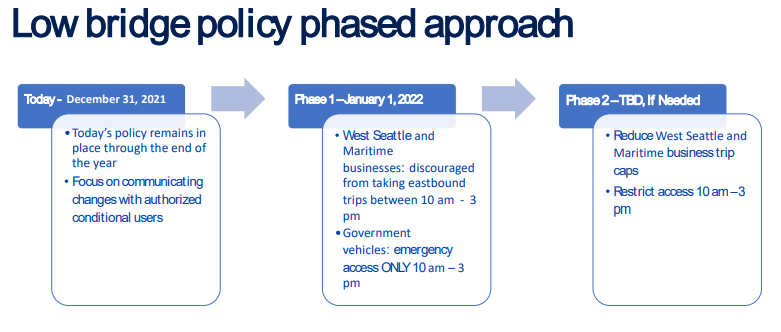 HERBOLD: West Seattle Bridge Community Task Force updates Source link HERBOLD: West Seattle Bridge Community Task Force updates