Colorado Springs
High vaccination rates, Future of Work Task Force progress and more – UCCS Communique – Colorado Springs, Colorado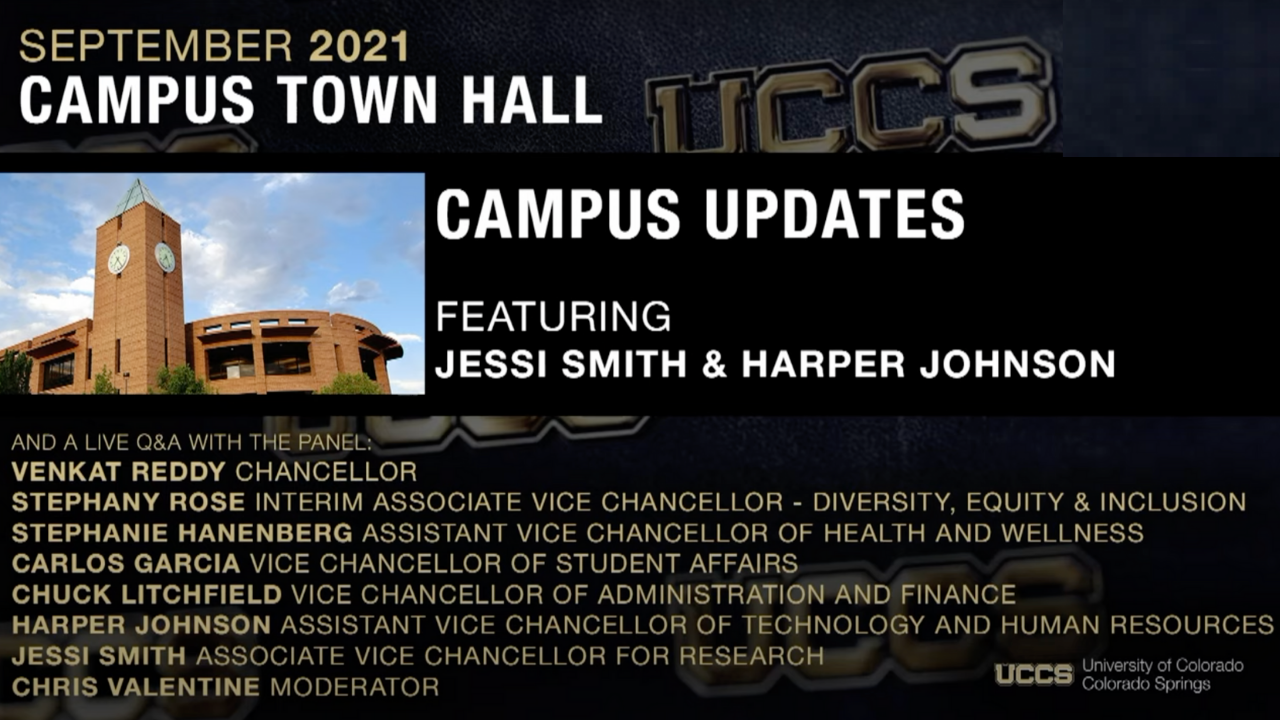 Colorado Springs, Colorado 2021-09-17 10:29:10 –
At the second virtual city hall in the fall semester of 2021, Prime Minister Venkat Reddy and a panel of campus leaders presented updates on the UCCS vaccine certification process, future plans for the university and more.
Prime Minister Lady has opened a town hall with important points such as the latest information on strong immunization rates for the university population, the latest information on registration and budget, and the celebration of autumn athletics.
Stephanie Roses Paulding, Vice President of Diversity, Equity and Inclusion, encourages all campus community members to complete campus workplace and climate surveys across the University of Colorado when it begins on October 12. Did. The latest information on university-wide research efforts. Harper Johnson, Assistant Vice President of Technology and Human Resources, shared the implementation of the Equal Pay for Equal Work Act by the University. The city hall was then opened for a question and answer session with campus experts.
See the important points below.
COVID-19 (New Coronavirus Infection)
Budget and registration
Leadership update
Campus announcement
Closing the City Hall, Prime Minister Lady shared the story of current students at UCSS. He is not only a competitive figure skater, but also carries out a one-year research project with UCCS faculty members who are very important to human health. Pursue her dream of becoming a doctor.
"Our students deal with a lot, but they are also constantly striving to achieve their dreams, and our job to support them is It has a real impact on their lives and their future, "Lady said.
"Remember that we are facing these challenges together. And the work we do every day is important. It helps to make a difference in our lives. The success of our students. Without your commitment to, the dreams of students like Madison will just remain dreams. Together, we will transform the world and maintain resilience during these difficult times. I can."
Members of the UCCS community can submit additional questions and Survey response For an event.


High vaccination rates, Future of Work Task Force progress and more – UCCS Communique Source link High vaccination rates, Future of Work Task Force progress and more – UCCS Communique