Life Style
Home Health Executive Forecast for 2021: Reserving a Seat at the Big Kids' Table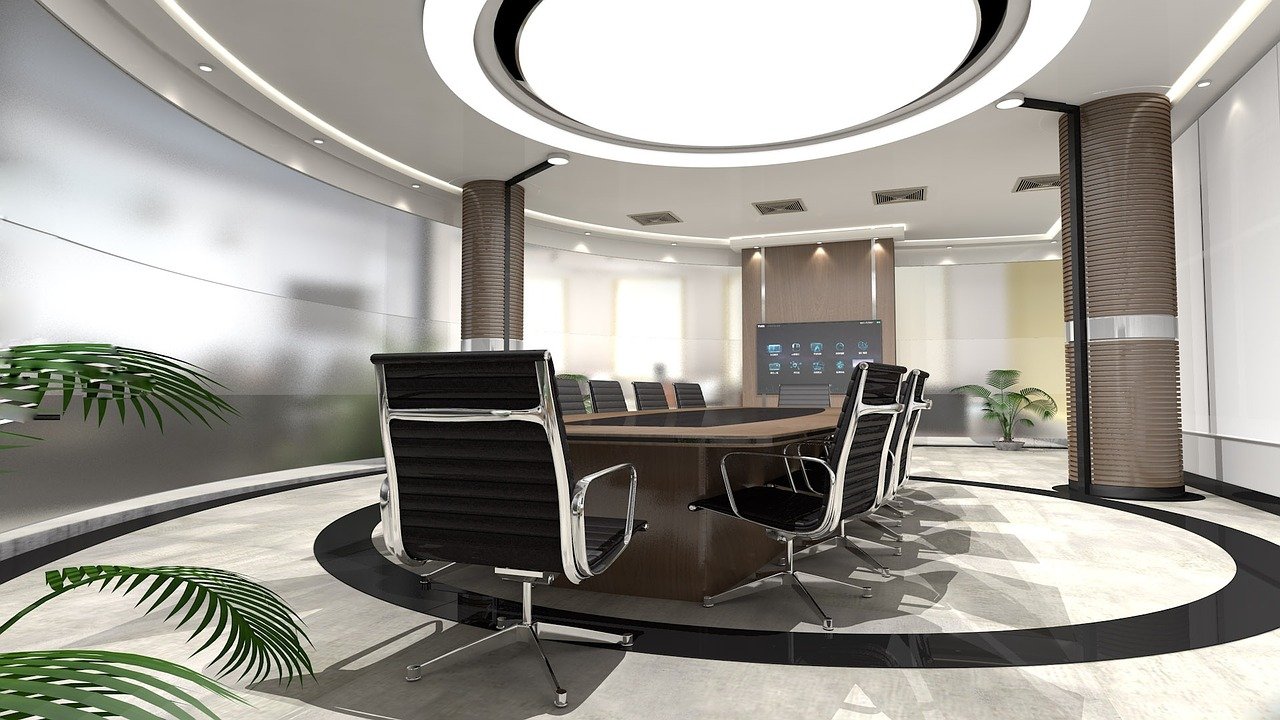 Going into 2020, many home health executives predicted that the Patient-Driven Groupings Model (PDGM) would kick off a wave of consolidation and agency closures. Others believed the phase out of Requests for Anticipated Payment (RAPs) would have a similar effect.
For the most part, that didn't happen. The COVID-19 pandemic — and all the policy developments that came with it — reshaped this year in impossible-to-anticipate ways.
As has become an annual tradition, Home Health Care News caught up with 10 industry leaders to chronicle their predictions on the coming year. Despite all the uncertainty still swirling around the public health emergency, these brave CEOs and C-suite executives took a shot at identifying trends, challenges and opportunities that will define home-based care in 2021.
You can find their predictions below, lightly edited for length and clarity.
* * *
In my opinion, 2021 will be the year that 2020 was supposed to be prior to the COVID-19 pandemic. The disruption from the implementation of PDGM and impact from the reduction (and in 2021 the full elimination) of the RAP was largely mitigated by Cares Act funds that helped to support the broader health care space. Once the Public Health Emergency is over and there is no more Cares Act or additional government support, the impact that we thought we would see in 2020 will play out in 2021 – fewer players with more market share.
COVID-19 has also helped to catalyze a number of trends that we have been talking about for years, including: Seniors' desire, now greater than ever, to be cared for in the home; flexibility from CMS for the utilization of telemedicine in care planning; and reimbursement for higher acuity care provided in the home. We believe these trends will stick well beyond the pandemic and will only continue to highlight just how important and impactful care in the home is to health care costs but also, most importantly, to patient outcomes, quality and safety.
Additionally, the CMMI Value Based Purchasing demo should go nationwide, but might get lost in the transition of administrations. This is an opportunity to drive quality that might potentially be lost.
— Paul Kusserow, President and CEO of Amedisys Inc. (Nasdaq: AMED)

* * *
Successful agencies in 2021 – and the next few years for that matter – will be successful because of a true investment in human capital. The totality of recent changes, as well as those we anticipate in the coming year (No-pay RAP, the current Public Health Emergency uncertainty and eventually OASIS-E) all weigh on the people making our agencies run. And our clinicians are bearing the brunt of this weight. The successful agency is prepared now to invest in talent management, clinical education and professional development, so our clinicians and staff are prepared to face the challenges that continue to come our way and feel engaged in the work.
— Jason Growe, CEO of Apollo Medical

* * *
The pandemic has brought unprecedented challenge and change to the home care market. At Elara Caring, the key lesson learned this year was agility and teamwork. As we look to 2021, we believe clear communication and agility at every level will remain key to success. In addition, the ability to address a multitude of patients' needs has become even more important in 2020. As a home care company providing a full suite of services – skilled home health, hospice, behavioral and personal care – we believe Elara Caring is well positioned for the year and decade ahead in home care.
We also remain steadfast in our efforts to build one Elara Caring across the 16 states we offer services in. Lastly and most importantly, COVID-19 has brought home care workers to the forefront — and they are more appreciated and desired than ever. We are proud of the work we have done this year to prioritize worker safety and health to ensure our workers and our patients receive the highest-level care.
— Scott Powers, CEO of Elara Caring

* * *
The biggest thing that we will see in home health care is that we're given a seat at the "big kids table." The recognition from COVID-19 that the country needs to move away from keeping people in congregate living and post-acute settings combined with the expertise that we have developed through decades of caring for people at home will lead to a much larger role for home health and hospice in the care continuum. Additionally, as we add in the booming wearable and IoT market, these services will transform the delivery of care, giving agencies real-time access to create plans of care that respond to patients' conditions in a way that more closely resembles a "hospital at home." This will be a driving force over the next several years to transform where home health care is in the care continuum.
— Beau Sorensen, COO at First Choice Home Health & Hospice

* * *
COVID-19 has accelerated many of the trends that were already underway in health care, particularly in regard to care delivered in the home. We see three factors driving this: increased demand by patients, increased adoption by health care providers and greater flexibility from CMS.
We've seen exponential growth in telehealth this year. We're finding that most Medicare patients are open to virtual care, especially if they already have a doctor they're comfortable with. This trend is here to stay.
Where I see the most acceleration going forward is in higher-acuity home care. Physicians are starting to embrace the delivery of hospital-level and skilled nursing care in the home. In the past, physicians were more inclined to refer a patient to a facility setting. Now, given the increased risks, physicians are referring more patients into home-based models, which are able to deliver safe and effective care leveraging home visits, virtual care and remote-monitoring technology, often producing better health outcomes for patients. Consumers prefer it, too, as it reduces burdens on caregivers, provides immediate access to their care team, helps them maintain independence and allows them to heal in the comfort of their home.
We appreciate the additional flexibilities CMS extended as a result of the pandemic and encourage them to go even further. Many of the people we serve are low-income seniors who do not have access to devices such as smartphones or tablets. We are taking advantage of recent CMS changes that permit us to loan patients tablets to connect with their care manager or physician, but there are limitations to what we can make available on those devices. We think there's an opportunity to load the devices with additional content and tools that address mental health and other social determinants, and also allow patients to connect with their loved ones. Isolation was already a big factor for our patients, and social distancing and other limitations on their ability to socialize have only exacerbated this situation; further flexibility would allow us to fully leverage innovation in support of our members' health.
— Susan Diamond; home care business president, Humana Inc. (NYSE: HUM)

* * *
Just as QR codes are here to stay in the place of traditional restaurant menus, we can expect to see the need for skilled home health and hospice continue to grow, driven by the COVID-19 pandemic. I anticipate strong demand for our services will exacerbate existing staffing challenges, testing our industry's ability to recruit enough registered nurses to meet increased demand. As clinically appropriate, our paradigm will need to attract experienced RNs who have not previously considered home health and hospice, implement comprehensive orientation and peer mentor programs to support candidates without post-acute experience and new graduates, and continue providing robust offerings to support the paraprofessional nurse. The shift of health care services to the home setting will facilitate the ongoing focus of reducing health care costs while delivering quality outcomes. The value of care delivered at home will be on full display in 2021 and beyond.
— Paul McMullen, COO at Intrepid USA Healthcare

* * *
For 2021, I'm looking forward to gaining traction on tangible change. Home health will continue to innovate, but much of the planning and work has been done in 2020. For 2021, it will be the year of implementation. I believe we'll see unprecedented speed in bi-partisan Congressional action on the home health reimbursement front. Soon after, we'll see new government regulation across health care. Don't be surprised to see a new government agency, czar or department head create rigorous health care accountability measures that will impact our daily delivery of care.
While the nursing shortage will continue, I anticipate increased enrollment in medical, therapy and nursing programs nationwide. We won't see these new recruits on the front lines for a few years, but they're going to bring fresh perspectives to home health after living through a world-wide pandemic.
For Josephine At Home, 2021 will be a year of insane growth. We're excited to be part of the national solution to improve care and patient safety. But this can only happen if home health is an equal partner in the continuum of care. Home health has been providing clinical excellence since its inception. And we're long overdue to have recognition in the form of comprehensive reimbursement from CMS. From a leadership standpoint, I'll be focusing on advocating for expanded home health reimbursement on the state and national level. And most importantly, I will be hyper-focused on staffing. A healthy work culture has a positive correlation to optimized patient outcomes. Leaders willing to have difficult conversations, be vulnerable and accept change will find success in the 2021 home health landscape.
— Leslie Palmer, executive director of Josephine At Home

* * *
There was a seismic shift in how Mission Healthcare operated to mitigate the COVID-19 crisis and create a safe environment for staff, patients and families. We will continue to face challenges and changes to the home health landscape well into 2021. First, the pandemic is far from over, and we expect business impact from the coronavirus to linger well into the first part of the year. As cases continue to climb, more people are valuing and shifting to care in the setting of the home as an alternative. Furthermore, home health providers will be a tremendous vehicle for the administration of the COVID-19 vaccine for many patients who are high risk, homebound, and unable to get to doctors or clinics.
Additionally, the largest swooping change of PDGM continues to impact the industry. We will keep our eyes peeled on the way PDGM shakes providers across the country as government programs come to an end, including the sequestration holiday, Cares Act funds, PPP loans, deferred payroll tax and advance payments. PDGM's intersection with the coronavirus accelerated technology trends and innovation. Our industry is more than ever embracing technology as we enter a new era of health care.
Lastly, M&A activity continues to surge in both hospice and home health as we come out of the pandemic and travel begins to open back up. While the industry has shown signs of a strong rebound, it is certainly not without challenges. Given the rapidly changing market, Mission Healthcare continues to take our COVID-19 response and processes very seriously to adapt to the current environment. The safety and well-being of our patients and colleagues remain our priority.
— Paul VerHoeve, CEO of Mission Healthcare

* * *
2021 will be a tale of two halves.
We expect to see another COVID-19-driven stimulus package in the first half of the year. As that wanes off, we'll see a glut of M&A in the second half — smaller operators struggling with overbearing regulations, inadequate reimbursements, and increasing labor costs and shortages will look to sell. Many may go out of business.
The need for home-based care is at an all-time high, and it will only grow. We think the HEAT Act will be passed by Congress, driving up telehealth utilization for nursing and therapy visits. Doctors will look to home health care agencies for assisted-telehealth-visits to have eyes and ears on the ground and to help implement remote patient monitoring devices.
Productizing operations using data and proprietary technology will be key to building structurally sound home health care agencies in 2021.
— Raman Brar, CEO of PathWell Health

* * *
As the nation's COVID-19 response is analyzed, the value of home care as a way for COVID patients to be treated at home — allowing hospitals to discharge COVID patients to open up beds — will become apparent, driving an increased focus on the need for governmental and payer financial support of home care programs.
— Dan Savitt, executive vice president and CFO of the Visiting Nurse Service of New York (VNSNY)

*Editor's note (Dec. 15, 2020): VNSNY CFO Dan Saviitt will step into the CEO role on Feb. 1, 2021, after the planned departure of current CEO Marki Flannery.
* * *
With the continued push to provide care in the home setting, the home health vertical will be an even more integral factor in the goal to provide our mutual patients with quality care in the right setting. Home health agencies that are innovative in their abilities to combat social determinants of health as well as streamline effective communication pathways with their up- and downstream providers will be the strongest players within their market, ultimately positioning themselves to be strong partners with MCOs, ACOs and acute care.
— Jennifer Levy, chief strategy officer at V&V Management Solutions

Home Health Executive Forecast for 2021: Reserving a Seat at the Big Kids' Table Source link Home Health Executive Forecast for 2021: Reserving a Seat at the Big Kids' Table