New Orleans
Human Condition: With dad, I knew it would be a good trip | Entertainment/Life – New Orleans, Louisiana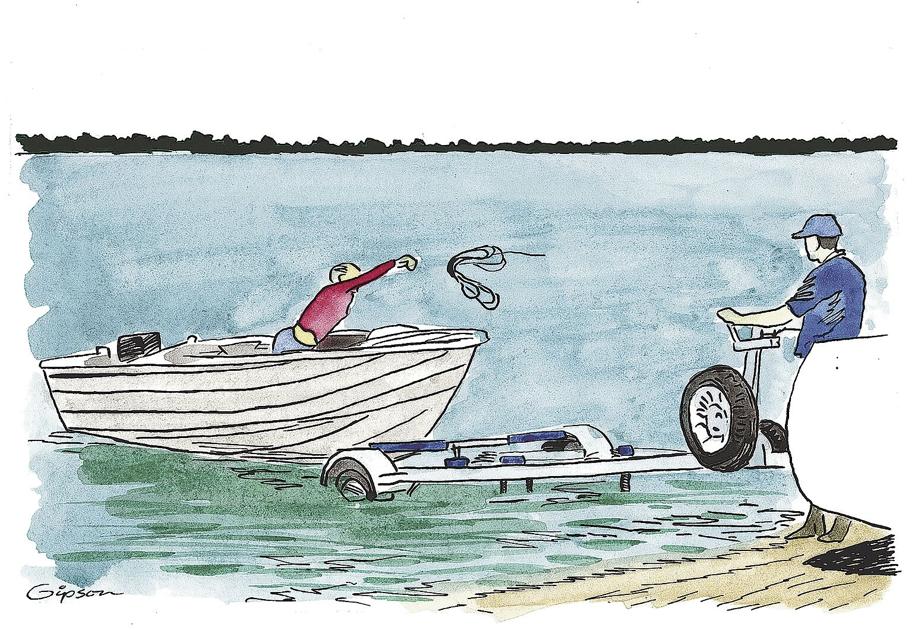 New Orleans, Louisiana 2021-10-24 06:00:00 –
"Silly Boy! You hurt me, God criticizes it!" I had never heard of Dad's curse, but he was scared. He would have awakened in the middle of the night and would not have been comforted. But this is all forgotten in an hour.
He was a World War II marine crew member and chief of the freighter who flew the injured from places where many men did not return, such as Guadalcanal, Tarawa, Iwo Jima, and Enewetak.
Now he was fighting dementia, not an enemy soldier. Somewhere in his mind, I became his unnamed torturer.
My dad called me "ridiculous" only once. When I was 12, he took me on my first trip to "The Cut," the waterway that connects the Intracoastal Waterway with the Gulf of Mexico. There, he and his associates built a one-room cabin with a generator, stove, and sink. , Some bunk beds, card tables and remote homes. It's not an ideal vacation place for most kids, but I've always listened to dad's stories about spotted trout, giant redfish, and yellowtail pompano non-stop runs.
But in addition to the excitement and expectations, some of me worry that I will not live up to my dad's expectations and will be a real fisherman, not just a boy who needs help to catch something. Did.
When we departed, the shadows cast by the highway lights rolled around the station wagon like waves. I couldn't sleep and listened all night to the story of a man exchanging stories of "big fish" whose faces were eerily shining in the green light of the dashboard. When I finally arrived at the marina, it was still pitch black and the heavy salt air felt sticky like molasses.
I was standing in the boat while Dad was loosening it from the trailer, and when I emerged from him he shouted, "OK, throw me a bowline now." ..
I immediately threw him a rope wrapped around my feet, but it wasn't attached to anything, so it floated in the dark water between us and entwined with its own loose end. , Separated and useless.
"Silly Boy!" Dad muttered sharply and went out of the trailer to catch the boat. "I get it myself."
I got crazy. Even the barking of seagulls seemed to mock me.
Dad climbed the dock, boarded the boat, and got wet to his waist. He reached for my shoulders, stiffened, and leaned against me for a moment. "It's okay," he said. "Anyway, I always like to swim first, but if you're going to be a fisherman, you have to know yourself." Then he smiled and disturbed my hair.
As I drove towards the blinking channel marker, a bay appeared at dawn. I sat in front with my dad and he let me spin the engine. The boat took off and its nose was enthusiastically gliding over the open ocean.
There was nothing between us and the sunrise other than the mystery of the sparkling sea, but I knew that our cabin was somewhere on the edge of a vast unknown world. Maybe I don't understand everything correctly, but it was ok. I was with my dad and it would be a good trip.
— McClure lives in Baton Rouge
Supporter readers can submit a story of about 500 words to The Human Condition. features@theadvocate.com.. There is no payment and the story is edited. Authors must include photographs when writing about themselves, including their place of residence.


Human Condition: With dad, I knew it would be a good trip | Entertainment/Life Source link Human Condition: With dad, I knew it would be a good trip | Entertainment/Life