New Orleans
Human Condition: Zip was quite the little traveler | Entertainment/Life – New Orleans, Louisiana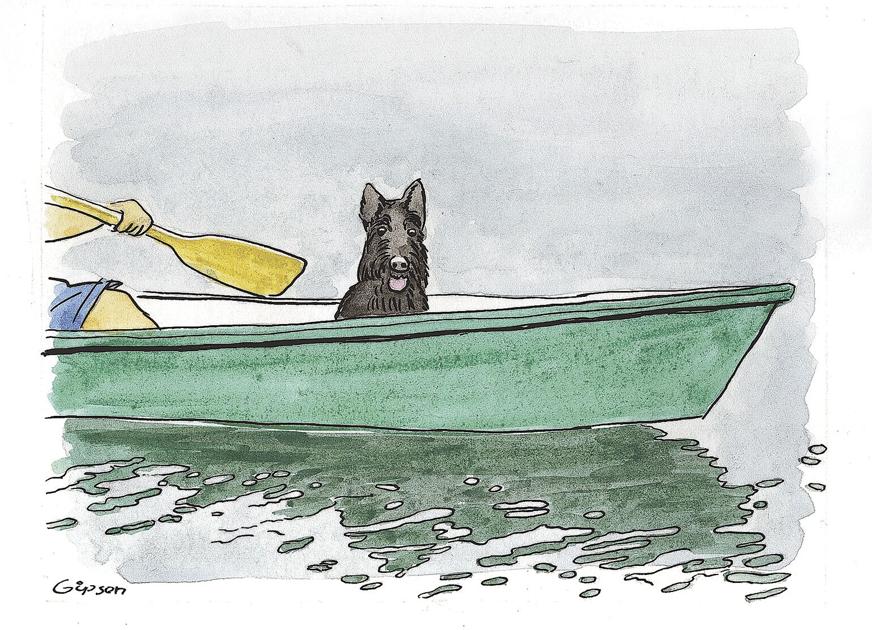 New Orleans, Louisiana 2021-10-17 06:00:00 –
In the late 1940s, I was given a fun little puppy named Zip.
The zip was a Scottish terrier with short legs and black hair with a white band under the chin. He was a confident, independent, energetic and friendly little companion. He liked to go out and run, walk and play.
Zip chased me everywhere and we rode a bike or walked with him and traveled with him. Without my knowledge, he sometimes went out alone to old neighborhoods, but he always came home. It was a simpler time in Baton Rouge, the neighborhood was like a family, and everyone knew and enjoyed a little companion like Zip.
The neighbor next to us was a wonderful woman who happened to have 18 cats. I have never counted them. I heard her words.
Now, Zip chased those cats and exercised. Of course, he never caught anything with short legs and slow speed. I often told him he really didn't want to be caught. I don't know if he understood, but if he happens to catch it, he will.
At that time, we lived near LSU and visited places such as ballfields and campus sites many times. In the summer, I went to City Park and watched a Baton Rouge Red Sticks baseball game at an old stadium. Zip always went on. We sat on the grass behind the outfield fence and enjoyed it with others and their pets.
Zip also loved to go with me when I stepped into the big lake at LSU. My friend and I had access to the pirog. Rowing from behind, Zip was sitting in front and enjoying the breeze. He was very careful to stay on the boat, because he didn't mind swimming, so he probably remembered the bath he really didn't want to endure.
Then there's the story of a little Scotty after Rev. WE Trice attended a church service on Sunday at the University Methodist Church in the old music building on the LSU campus. I couldn't confirm it, but it was Zip.
But Zip's most memorable trip had to be when a friend of his neighbor, who worked at a police station in downtown Baton Rouge, saw Zip on the lawn outside the office. I don't know how he got there.
So our friend, who was familiar with my little dog, asked a fellow officer on his way to LSU to zip down our house. I always remember a police car stopping at our house, opening the car door and unzipping it. Little Zip jumped at me when I thanked the graceful officer.
Yes, Zip was a pretty traveler and a very dear companion. Thank you for your memories, little friends!
— Babin lives in Zachary
Supporter readers can submit a story of about 500 words to The Human Condition. features@theadvocate.com.. There is no payment and the story is edited. Authors must include photographs when writing about themselves, including their place of residence.


Human Condition: Zip was quite the little traveler | Entertainment/Life Source link Human Condition: Zip was quite the little traveler | Entertainment/Life