Bakersfield
In absence of family presence for deceased vets, community fills the gap | News – Bakersfield, California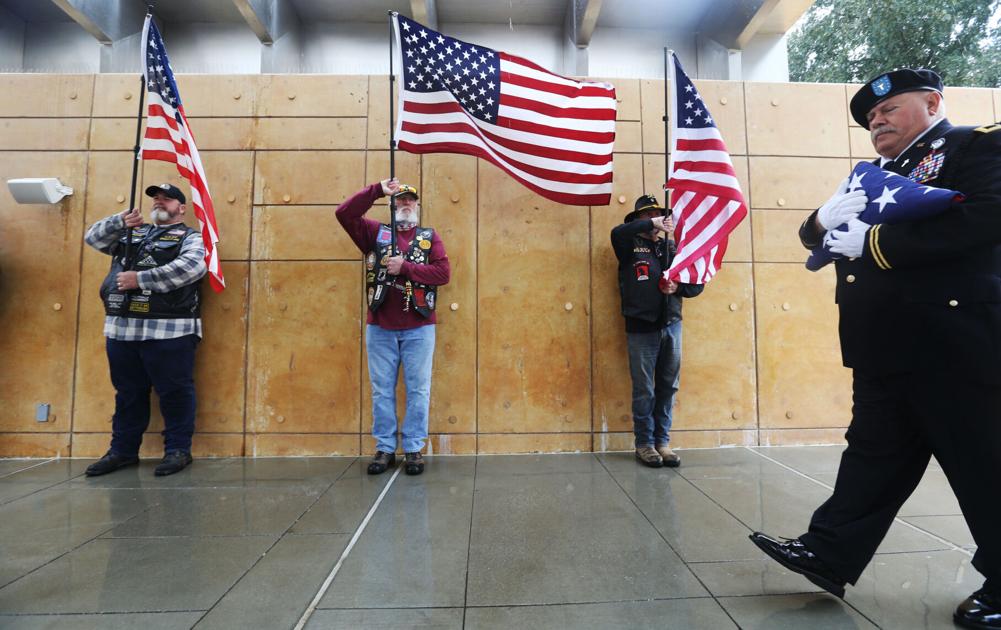 Bakersfield, California 2021-09-28 21:15:00 –
Debbie Duffle has never met the family of Mike Stina, Cleeve Spence, and Lynn Comfort.
However, on a cold, rainy morning in the Tehachapi hills east of Bakersfield, Duffle represented their families and an additional 17 at an unaccompanied veterans ceremony held at Bakersfield National Cemetery on Tuesday. bottom.
Ceremony is held regularly for veterans who have been buried in the National Cemetery but have not been attended by their families to mourn their death and have not yet received military honor.
"It makes you feel like you're part of their family," Duffle said in a folded American gratitude for the country's gratitude and the honor and respect that 20 deceased veterans are entitled to. Said after accepting the flag.
"Someone asked me, would I accept the flag for a family not here," Duffle said. "And I was grateful to do that."
The ceremony hosted by the Bakersfield National Cemetery Assistance Commission was limited to approximately 50 participants. Its purpose was to recognize the service and sacrifice of veterans who had been placed to rest in the cemetery since the last ceremony, without the presence of family members or military honor.
Due to COVID-19 restrictions, the Support Committee has not held an unaccompanied veterans ceremony since December 2019. However, it was finally held again on Tuesday, and the mountain rain seemed to be the perfect opportunity.
"Only a few days ago, we bravely confronted the heat. Now we are bravely confronting the rain, but we can thank the rain," said Cindy M. Van Biver, director of the National Cemetery. Said in a greeting to the person.
She later said she wanted the ceremony to be open to the public soon.
"I'm dedicated to making sure that veterans enshrined at Bakersfield National Cemetery are buried alone and never forget their service to our country," she said.
Rev. Michael Lynch carried a triangular folded flag to a partially protected outdoor ceremony.
At that time, "we remember the weaknesses of human life," Lynch told the rally.
They gave their time, their dedication, and their lives if necessary, Lynch said of the 20 dead soldiers.
"Today we honor them as veterans of our army without a family," he said.
"Today we are their family."
Cemetery representatives Pete de los Santos and Michael Beach read the names of 20 people.
Then three rifle volleys rang in salute, and the dull sound of the faucet seemed to echo across the hills dotted with orcs.
Reporter Stephen Mayer can be reached at 661-395-7353. Follow him on Facebook and Twitter: @semayerTBC.
In absence of family presence for deceased vets, community fills the gap | News Source link In absence of family presence for deceased vets, community fills the gap | News