Bakersfield
'It's been a blessing': Women receive donations from breast cancer drive-thru | News – Bakersfield, California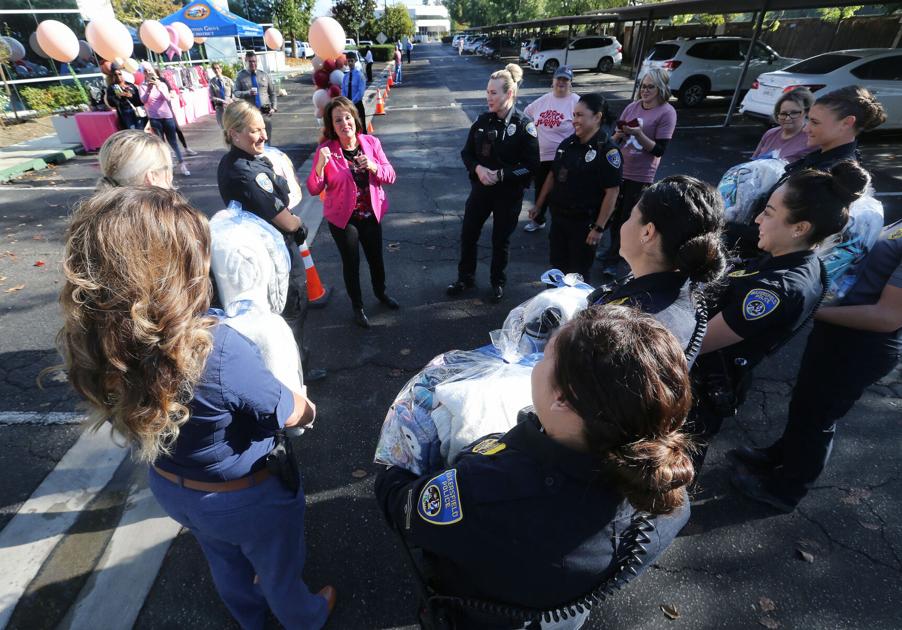 Bakersfield, California 2021-10-26 19:30:00 –
Local female warriors assisted other types of female warriors on Tuesday morning.
Female officers and officials at the Bakersfield Police Department donated items at the Breast Cancer Drive-Through of State Senator Shannon Grove, hosted to benefit the Young Survival Union branch of Bakersfield.
Others have also dropped blankets, beans, slippers and many other items to relieve the discomfort of young women diagnosed with breast cancer. Adventist Health also provided a free mammogram voucher.
"We wanted to do something to honor these women," said R-Bakersfield's Globe.
YSC, an international non-profit organization, provides support groups for women under the age of 40 who are fighting breast cancer. Donations will also be sent to the My Sisters Healing Closet, a local boutique that includes wigs, scarves, mastectomy bras and many other supplies, according to Jennifer Hennick, head of the Bakersfield branch of YSC.
Young women diagnosed with breast cancer come across a different journey than older women, Hennick said. These individuals may have children, be in school, or be dating.
"They had this during the busiest time of their lives," Hennick said. "We really just want to see someone who looks like us experiencing everything."
YSC will put the donated items together in a care package for patients who receive chemotherapy for the first time. Initial treatments often result in stress and anxiety, as many unknowns arise, Hennick said.
Several BPD officers and staff have arrived with their own donations. Over the past year, female BPD executives have raised funds from their class and community. Lieutenant Keripolk of BPD said more than $ 900 had been raised and used to purchase items.
"Women's warriors wearing uniforms for women's warriors fighting their illness," said Paulk.
Community members also withdrew their donations before the drive-through on Tuesday. Diagnosed in August, Salina Martinez, 33, arrived at Globe's office to receive blankets, pajamas, and hydration parcels. She said she was diagnosed with triple-negative breast cancer, the most harmful form of breast cancer, on August 30.
Martinez usually spent his days as a freelance make-up artist. It all suddenly stopped at her diagnosis.
"Within about a month, I created a whirlwind of promise," said Martinez, the two mothers. "It comes to me in different ways."
Still, Martinez appreciates the support of the general community and events such as Tuesday's drive-through. Her friend at the vegan restaurant Better Bowls made a cookie box to raise money, and GoFundMe raised about $ 18,000.
"It has been blessed everywhere," Martinez said. "I feel like I can't fail."
You can reach Ishanidesai at 661-395-7417. You can also follow her on Twitter @ idesai98.
'It's been a blessing': Women receive donations from breast cancer drive-thru | News Source link 'It's been a blessing': Women receive donations from breast cancer drive-thru | News