Omaha
Katie Moragues Wins Charlie Hoff CBA Outstanding Student of the Year | College of Business Administration – Omaha, Nebraska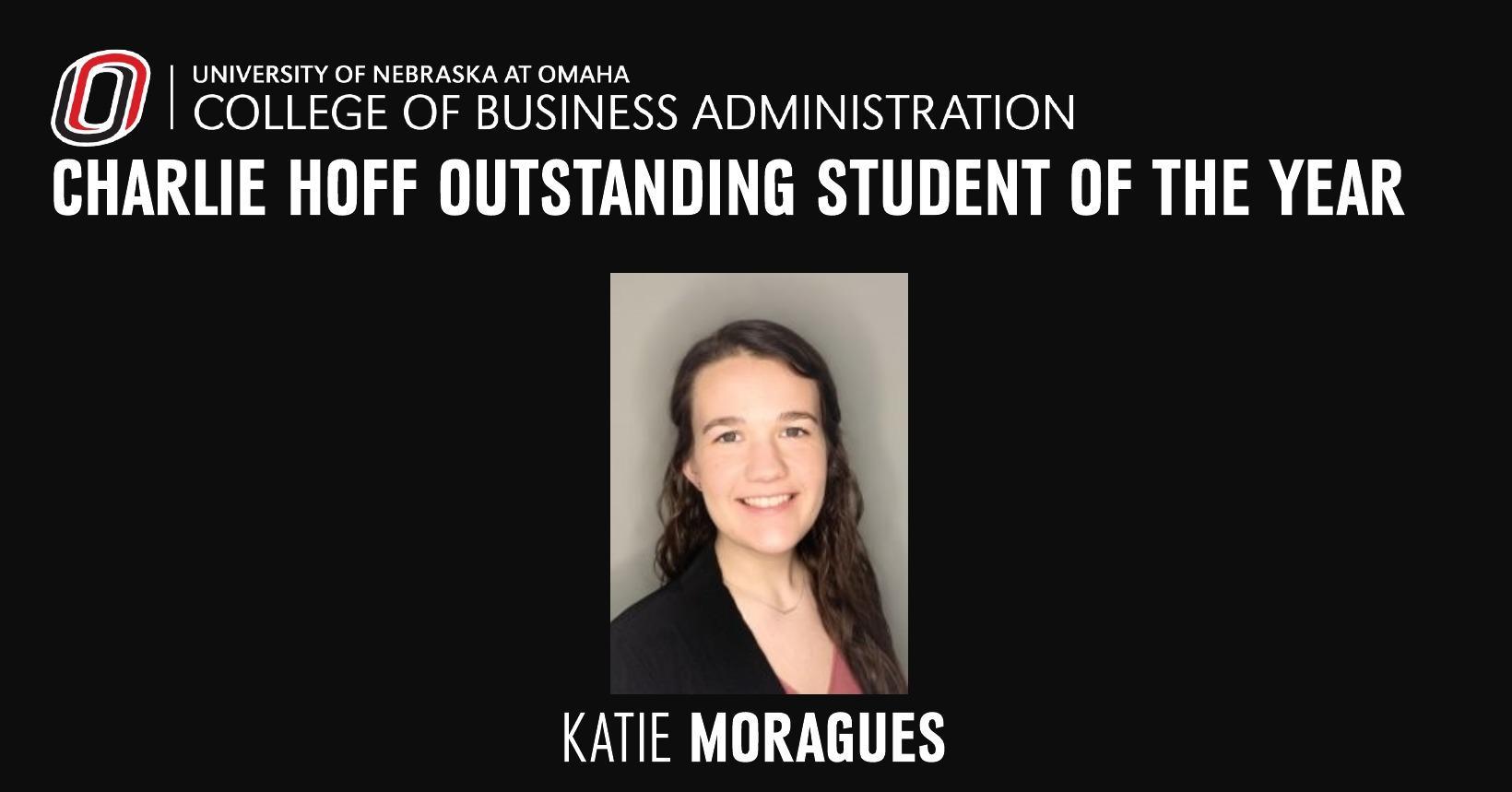 Omaha, Nebraska 2021-05-12 07:04:55 –
Charlie Hoff Award: Charlie Hoff, who graduated from NU in 1926, served six people. Years as a general auditor at the university and 2 years as a cashier at NU School of medicine.He became a treasurer and business manager He graduated from Omaha University in 1939 and was later promoted to Vice President.he Active in civic activities, UNO was his pride and joy.
Katie Moragues is a first-generation college student in Omaha and a Goodrich scholar dedicated to business administration. She was nominated by Dr. Erin Bass, who shared what Katie was clear, professional, and credible. All of these attributes are useful not only as good students, but also in HR internships with the United States Strategic Command. In 2020, USSTRATCOM named Katie the Private Sector of the Year for her diligence, dedication, and excellence in success. She is recognized for encouraging and training new senior members of the civilian unit management team. So it's not surprising to know that she got a permanent job with them after graduating in May.
Katie is very family friendly and enjoys spending time with her young niece and nephew. She is also passionate about becoming a small business owner and has begun reselling clothing online. This meets several socially desirable outcomes, including the reduction of clothing dumped in landfills. It's very exciting to see the students passionate and innovative.
Congratulations to Katie on behalf of the wonderful faculty of business!
Katie Moragues Wins Charlie Hoff CBA Outstanding Student of the Year | College of Business Administration Source link Katie Moragues Wins Charlie Hoff CBA Outstanding Student of the Year | College of Business Administration