Boston
Key takeaways from mayoral forum on systemic racism – Boston, Massachusetts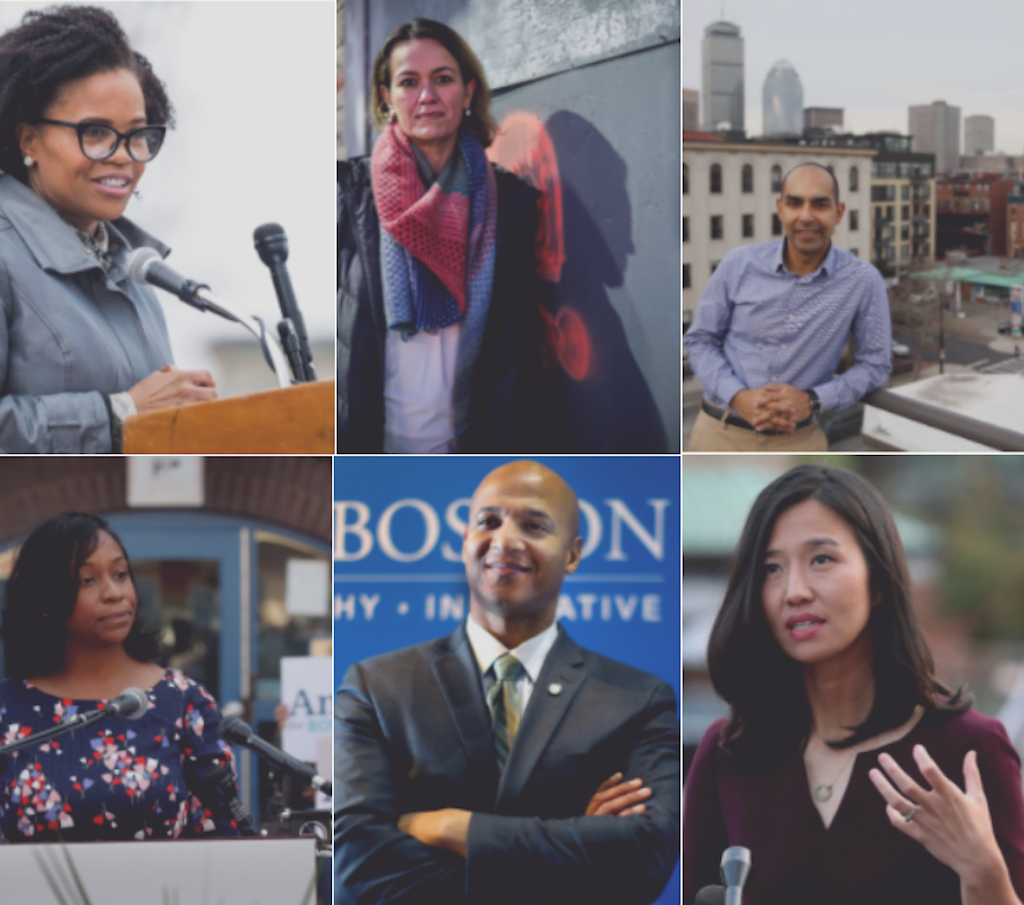 Boston, Massachusetts 2021-06-17 00:36:06 –
Politics
"Many inequality exposed and exacerbated by COVID-19 was here long before COVID and was created by discriminatory policies."
From education and police reforms to resurveys and climate change workforce development, all six mayoral candidates have plans to tackle Boston's institutional racism.
On June 16th, Kim Janey, Michelle Wu, Anissa Esaibi George, Andrea Campbell, John Barros, and John Santiago gathered at the Historic African-American History Museum in Boston, systematically hosted by the local Alpha Phi Alpha branch. I participated in a forum on racism.
All candidates had the opportunity to answer the same audience's questions at the end, each promised to help reassess Boston's neighborhood, but most candidates were asked individual questions.
Here's what they started:
Economic development
All candidates promised more funding to the main street organization, and Campbell pointed out her desire to expand the main street model to more squares in Boston. Audiences also questioned that labor development in the green energy industry could be an opportunity for people of color to access their jobs, and each candidate supported a program that would make it possible. I agreed and shared.
"The scale of what we need to accomplish to attack climate change is enough to fill the racial wealth gap, and then to fill some gaps," Wu said. Told. "We are discussing over 90,000 buildings in Boston that will need to be refurbished in the next decade or so. We are discussing how to build breakwaters and seawalls. I will focus on the city level. Announced the first local Green New Deal to hit … a year and a half of work to describe how to connect green jobs with climate justice, economic justice, and racial justice, and lay out what we can do right away. "
Santiago has promised to address the lack of diversity in the city's contract process.
"For too long we have failed in the black and brown communities of this city," he said. "I see my work as Mayor of Boston as a facilitator. Lack of intelligence, lack of motivation, lack of resources, lack of will, and the black and brown community … we have to give them an opportunity. No — What's Missing In Boston today, whether it's an education system or a city hall contract, it's an opportunity. "
education
Barros has promised to require teaching the history of American racism at Boston Public Schools.
"We need to oblige us to teach the true history of America, which includes black history and indigenous history," he said. "We need to look at history and understand what happened and where we are today. Black men make up 7% of the state's population, but those who are imprisoned. You need to know that it accounts for 27% of the total. "
Campbell and Wu talked about how to make Boston schools world-class for all children and how to bridge the learning gap between city schools. Both support Universal Preschool.
"The situation at Boston Public Schools and BPS inequality has led me to jump into the mayor's race," Campbell said. "This is the moment to eradicate these lasting inequality in Boston against the backdrop of COVID and George Floyd."
Wu shared a plan for a child-wide approach. Set up family cabinets to coordinate trauma support, rental assistance, and food services to help your child focus on learning.
"There are some parts we have to fit together," she said. "One is to get started early. We need to bridge the gap between early education and universal preK, and we have the resources to make it happen. Second, we have an approach for all our children. Make sure … What happens in the classroom is closely related to what our family experiences at home and in the community …. Third, we need to overhaul our facilities. Our building It is unacceptable that some of them are the most beautiful everywhere, and many have facilities that are collapsing. "
Efforts to tackle racial discrimination
Esaibi George shared her plans to increase the affordable housing that families, the elderly and homeless individuals actually need and secure other support.
"Housing is important … to ensure that residents can maintain that housing and stability are very important," she said. "It's about increasing stocks, increasing stock quality and variety, and ensuring a direct route to your home."
Asked to explain her vision of anti-racist Boston, Jenny says it's about creating space for honest conversations about history and dismantling structural racism. I did.
"Many inequality exposed and exacerbated by COVID-19 was here long before COVID and was created by discriminatory policies," she said. "It is important that we work on them in the same way and create new policies that advance the agenda of racial justice."
Newsletter registration
Keep all the latest news from Boston.com up to date


Key takeaways from mayoral forum on systemic racism Source link Key takeaways from mayoral forum on systemic racism