New Orleans
Lafayette City Council overrides veto to hire attorney | News – New Orleans, Louisiana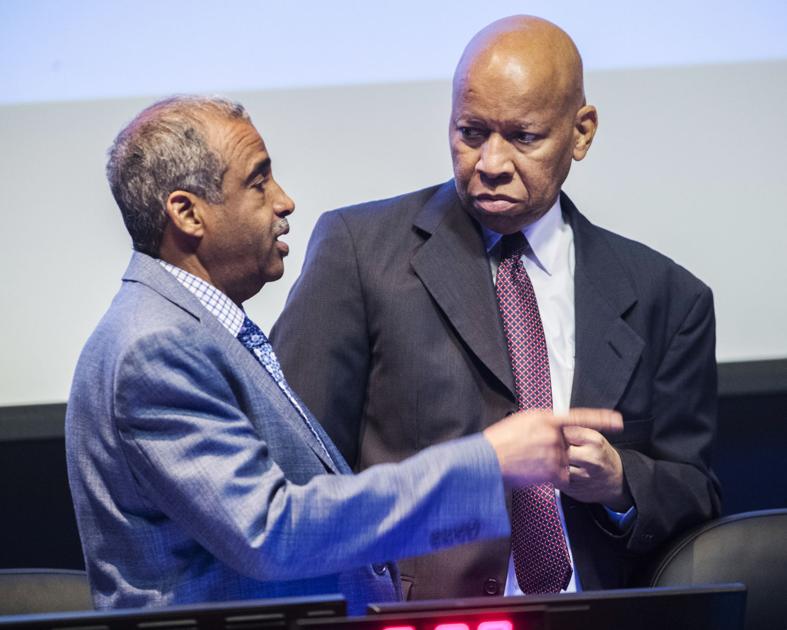 New Orleans, Louisiana 2020-09-15 21:00:00 –
The Lafayette City Council on Tuesday voted to override a veto by Mayor-President Josh Guillory, who tried to block the council from hiring its own attorney to resolve a dispute over budget issues.
Councilman Glenn Lazard, who missed some meetings while undergoing treatment for leukemia, attended the meeting, casting the vital fourth vote needed to override the veto. Only Councilman Andy Naquin voted not to override the veto.
Guillory on Friday vetoed the City Council ordinance to hire Baton Rouge Attorney Lea Anne Batson, who represented a consolidated government in East Baton Rouge Parish for 30 years, to help iron out different interpretations of the charter during the budget process.
The city and parish councils are scheduled to consider final adoption of the 2020-21 budget on Thursday.
The proposed 2020-21 budget is the first to go before separate city and parish councils since the city and parish governments were consolidated in 1996. A 2018 home rule charter amendment created the separate councils to give city taxpayers more control over their money. But disagreements between the city and parish councils have surfaced during budget hearings over whether the Parish Council should be allowed to vote on items funded entirely by city taxes, for instance.
Guillory and his legal team, which also is supposed to represent the city and parish councils, have sided with giving the Parish Council more control over city tax revenue than the City Council believes it should have. City-Parish Attorney Greg Logan was hired by Guillory. The assistant city-parish attorneys work for Logan.
Logan has said it might be illegal for the City Council to hire its own attorney.
In vetoing the ordinance, Guillory wrote that the city-parish attorney represents the City Council and any special counsel serves under him. The council, he said, is attempting to undermine the  authority of the chief legal officer and mayor-president and the home rule charter allows only the mayor-president to execute agreements for legal representation.
Lafayette resident Will Thiele said the proposed 2020-21 budget is tainted in that it unfairly values parish priorities over city priorities.
He asked the City Council not to sign off on the budget until it hires its own attorney and goes to court for a ruling that Section 5-04 of the home rule charter addressing amendments to the operating budget stands and allows only the City Council to vote on budgeting city tax dollars. Otherwise, he said, Guillory can veto line items in the city budget and require votes of both the city and parish councils to override the veto.
"This is critical," Thiele said.
This is the first year of the budget process under the newly formed government with separate councils. Not standing up for the city of Lafayette now, he said, will open the door for the Parish Council to exert undue control over the City Council and city taxes for years to come.