Bakersfield
Lauren Skidmore named CEO of Bakersfield Homeless Center, Alliance Against Family Violence | News – Bakersfield, California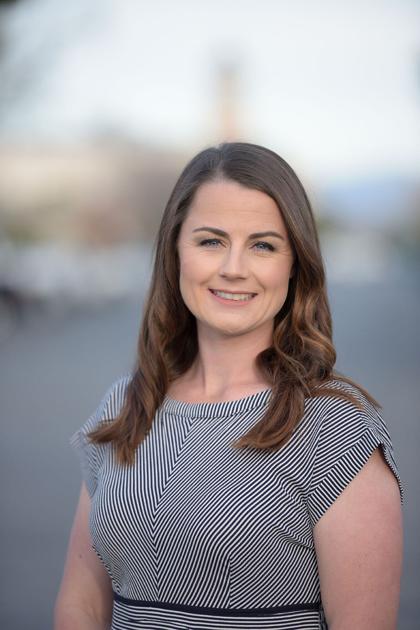 Bakersfield, California 2021-09-20 13:15:00 –
The Board of Directors of Bethany Services Inc. has appointed Lawrence Kidmore as the next CEO. This is the successor to Louis Gil, who recently resigned after his 21-year term.
The nonprofit operates the Bakersfield Homeless Center and an alliance against family violence and sexual assault. These two organizations are considered essential to the fight against the homeless in Bakersfield.
"We are pleased to announce that we have chosen Lawrence Kidmore as CEO of Bethany Services to take the organization to the next level of impact on the lives of the homeless community," Michel Oxford said in a statement. "We look forward to the future and believe that Bethany Services will continue to grow and provide the important services needed to the community under Lauren's leadership."
Skidmore has been District Director of Congressman Vince Fong at R-Bakersfield for the past five years. She also worked as Director of Khan Citizens for Sustainable Government and created the Bakersfield Young Professional Program as Communication Manager for the Bakersfield Chamber of Commerce.
She currently belongs to the Kern County Planning Commission and the Kern County Employee Retirement Association.
In a statement, Skidmore thanked everyone at Bakersfield Homeless Center and Alliance Against Family Violence & Sexual Assault for their tireless dedication to the organization during their 21-year tenure. I know. "
"I am very honored to take on this role. Incredibly passionate to both organizations living to unlock tools and resources for those who have experienced severe trauma. We have a tenacious team, "she continued. Domestic violence continues to exist in our community. We look forward to announcing new and exciting projects for our organization. "
Lauren Skidmore named CEO of Bakersfield Homeless Center, Alliance Against Family Violence | News Source link Lauren Skidmore named CEO of Bakersfield Homeless Center, Alliance Against Family Violence | News