New Orleans
'Lesser of two evils': Baton Rouge OK's development despite fears about potential flooding | News – New Orleans, Louisiana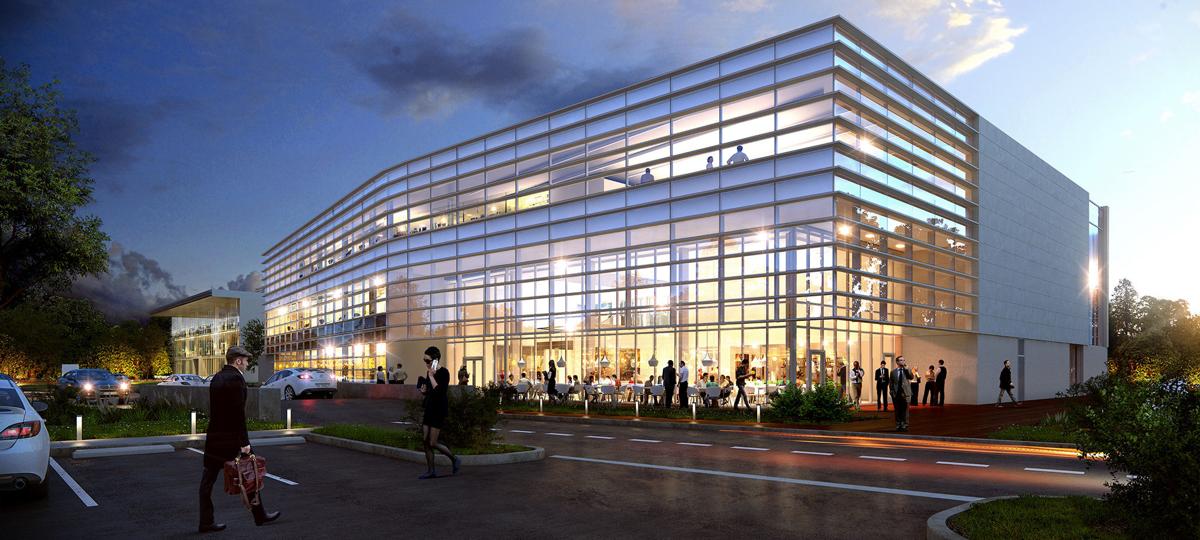 New Orleans, Louisiana 2021-07-21 21:15:00 –
Baton Rouge leaders have approved another housing development that their neighbors opposed, fearing the possibility of flooding.
Many Metro Council members felt pressured to turn the project into a green light, as developers had the option to proceed with expansion plans that were likely to reveal fears of nearby residents anyway.
The council's decision to rezone the eight-acre site on the corner of Highland Road and Bluebonnet Boulevard paves the way for @ Highland's second multipurpose building to house shops, homes and offices. ..
"It would be easy to sit here and snoop and tell everyone what you want to hear, but (but) I don't have that luxury," district councilor Jen Lakka, including Development, told her members. He said: Almost two hours of discussion about zoning requirements. "We inherited this mess. We want to have option C. Currently there is nothing."
Developers Mohit "Mo" Vij and Michael Lang, along with New Orleans-based Key Real Estate Co., are packed with apartments, offices, retail stores, and a restaurant just north of Highland Road and west of Blue Bonnet Boulevard. complex.
The new zoning allows you to add more homes without offsetting the office space that was initially blocked.
The developer's request passed the City Parish Planning Commission slightly with 5-4 votes before heading to the Metro Council, which approved rezoning with 7-2-1 votes on Wednesday.
Those who voted in favor were Laurie Adams, Dennis Amoroso, Lamont Cole, Cleeve Dan Jr., Aaron Moke, Brandon Noel and Lakka. Councilors Rowdy Gaudet and Carolyn Coleman opposed, and Councilor Chauna Banks abstained.
City council members Dwight Hudson and Erica Green attended but did not vote for this item.
The site plan submitted by the developers proposes to start construction early next year on the project, adding up to 240 apartment units and 25,000 square feet of commercial and office space.
More than 350 people emailed the city parish against the project, while dozens of people appeared Wednesday night to oppose it. Their opposition arose primarily from concerns about floods and projects that worsen traffic.
Critics wanted to see the traffic survey complete before the parish approved further construction along the corridor.
However, most people who spoke on Wednesday night said the ground floor of an existing office building was flooded in May during the same heavy rain that struck different parts of the city's parish. They wanted to refuse rezoning because the proposed development was in the floodplain.
"For the past two months, we have listened to and saw the level of despair brought about by the situation in May," said Ed Lagcchi, president of the Baton Rouge Citizens' Association. "The administration has taken positive steps to address our flood problem, but will do everything promised, we are not seeing progress."
Lagucki and colleagues sought a new moratorium until the parish upgraded its drainage system.
"I'm not against development. I'm against irresponsible development," Jennifer Dietz told the city's parish leader. "You may not be causing the problem, but you can help fix it. Development in flood areas is not safe."
The planning committee said that almost half of the parish was in a FEMA-designated floodplain. They also said that the city parish prohibits pre-construction stormwater spills from exceeding pre-construction levels in order to minimize impacts within the basin.
"Construction on the floodplain is risky and these regulations make it inherently expensive to build on the floodplain," said Ryan Holcomb, Planning Director.
Walter Monsour, who works for a company that represents developers, told members of the council that current zoning will not stop the expansion of his clients. With or without new zoning, he added residential units and commercial space, creating a seven-story building instead of the proposed four-story structure, making it more concrete and significantly reducing green space. Said.
"We can keep everything as it is, proceed with development, or protect our population from the worse," Monsour said at the conference. "For me, it's the smaller of the two evils. I want to try something out of the way. I know it feels wrong, but that's us. Is in the position of. "
Lacka et al. Said they were sympathetic to the people involved. However, they approve rezoning, noting that there is no viable legal solution to block the project, especially because the developers did not need approval to promote less attractive options. Justified the decision to do.
"Our job is to work with developers to achieve the best possible situation for the citizens of Baton Rouge," said Moke City Councilor.


'Lesser of two evils': Baton Rouge OK's development despite fears about potential flooding | News Source link 'Lesser of two evils': Baton Rouge OK's development despite fears about potential flooding | News