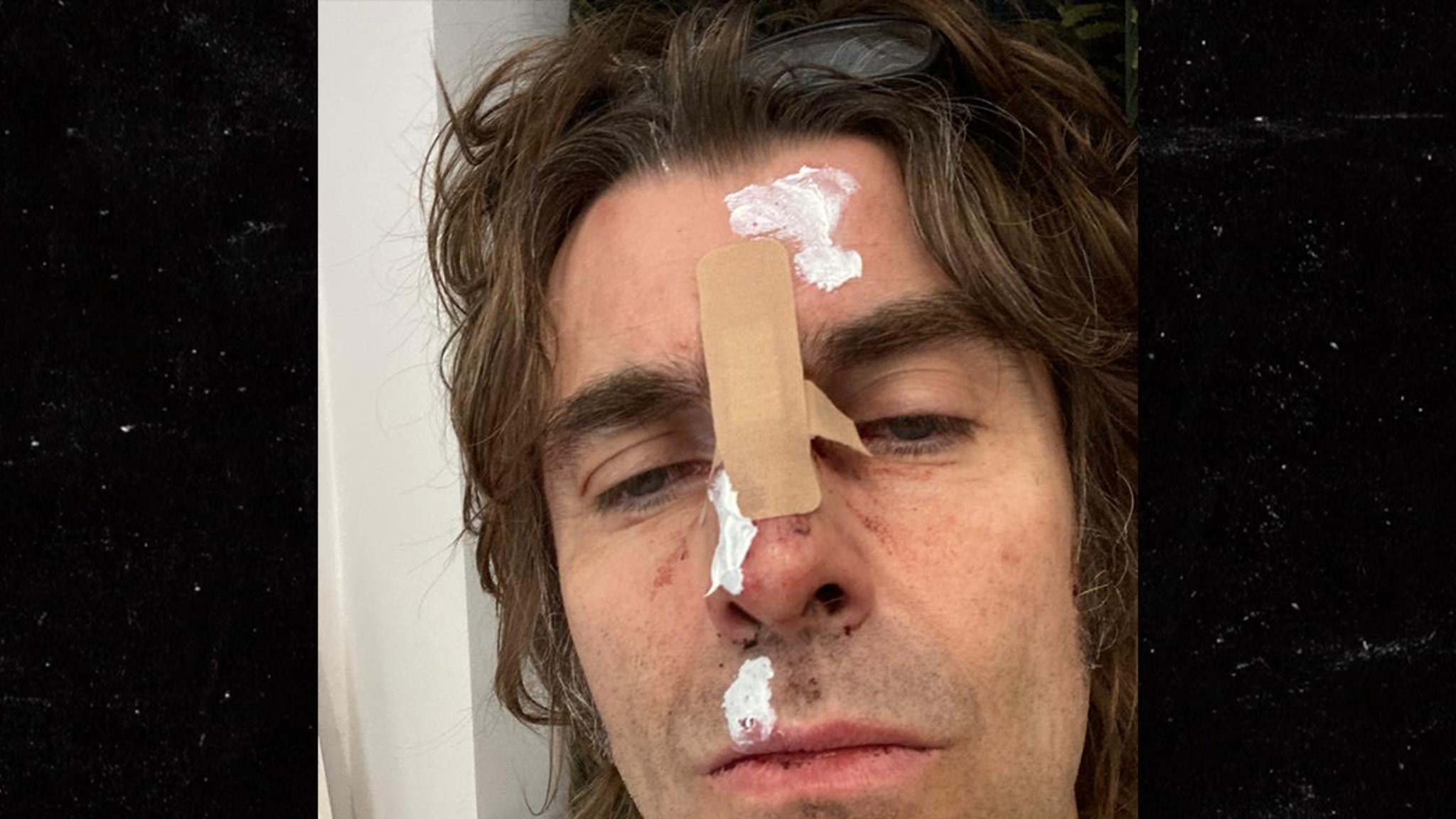 Liam Gallagher He didn't kill him after taking an obvious fall from saying he was in a helicopter … but after leaving his face jacked up, it's being repaired.
The Oasis frontman posted a photo of a mug covered with bandages and cream … explaining that he had fallen from a chopper. He writes: "So check this out because you fell off the helicopter last night. You couldn't write it." Liam said, "All the good guys who said RnR was dead, Keith Moon, is yours. Eat drumskin and know LGx. "
He posted another photo of beer, writing that "what doesn't kill you makes you tough gong."
There isn't much context about exactly what happened, but one speculated in his comment section that he hadn't fallen from a very high place … otherwise he was much more injured. Or die. LG, on the other hand, says "100,000 feet you hit."
The man was reportedly playing at the Isle of Wight Festival at Sea Close Park in Newport, England, before this happened.
The good news … he's obviously okay enough to be cheeky about the accident-but anyway, he's probably trying to make it sound a bit more dramatic than it probably was … anyway.
So we have to ask … what is the (real) story, morning glory?


Liam Gallagher injured face after helicopter fall
Source link Liam Gallagher injured face after helicopter fall