Omaha
Lincoln to drop mask mandate as COVID-19 risk dial moves to green | Body & More – Omaha, Nebraska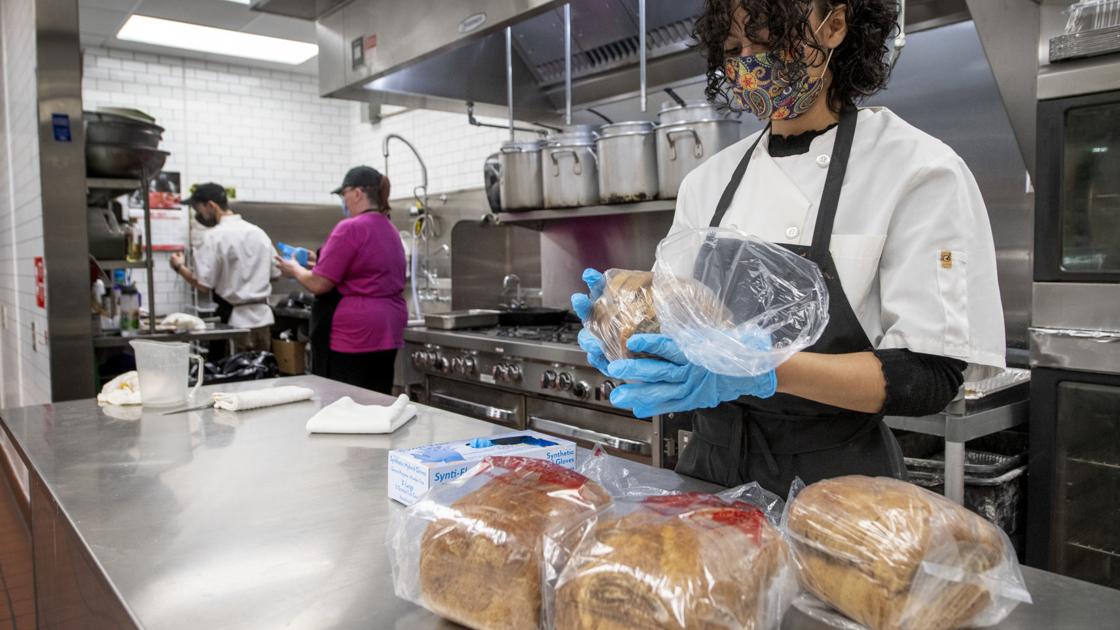 Omaha, Nebraska 2021-10-21 15:37:17 –
Matt Olbirding Lincoln Journal Star

The light at the end of the tunnel, which governments and health officials have been talking about for months in connection with the coronavirus pandemic, is finally here.
And for the first time in 10 months, Lincoln residents and visitors to the city will be able to make it completely shine on their faces.
Local officials on Tuesday said they were allowing the Maskman date in Lancaster County to expire, as scheduled for the end of the day on Friday.
This means that most businesses, government offices and other indoor buildings eliminate the need for masks.
This move occurs because local COVID-19 cases have declined to levels that have not been seen since the early days of the pandemic. Last week, the county recorded only 78 new cases of coronavirus. This is the lowest total week since the week ending April 24, 2020.
These numbers, along with other positive signs such as rising vaccination rates and steady hospitalization, lowered the county's COVID-19 risk dial to the green or low-risk range for the first time since it was just deployed. More than a year ago.
The only reality with statistics for the past week was the first three additional COVID-19 deaths since mid-April. However, Health Director Pat Lopez said that all three women in their 70s, 80s and 90s had not been vaccinated with the COVID-19 vaccine.
People are also reading …
Vaccines appear to tame COVID-19 in ways that masking, social distance, and other means were not possible. As of Tuesday, Lancaster County was the state leader, with more than 58% of the population over the age of 16 fully vaccinated against the virus. Last week, the Pfizer vaccine was approved for children aged 12 to 15 years, and about 11% of that age group have already received their first dose.
Lancaster County peaked with a total of more than 2,100 COVID-19 cases per week through the week leading up to December 4. Local health care workers were vaccinated with the first vaccine 10 days later, and cases began to steadily decline. They leveled off around 350 in mid-February and remained narrow for about two months. However, due to the widespread availability of vaccines, cases decreased weekly to less than 300, then to less than 250, then to less than 200, and finally to less than 100.
A decrease in the number of cases means returning to the normal state of daily life.
Some buildings, such as hospitals and Lincoln Airport, will continue to require masks, and some retailers and other businesses may continue to require masks.
However, most retail chains seem to eliminate the need for masks.
On Tuesday, Hy-Vee became the latest retailer to withdraw the requirement to wear masks in stores.
The Iowa-based grocery store said it would no longer need masks for fully vaccinated customers and employees. However, unvaccinated employees are required to wear masks at work.
Hy-Vee has withdrawn mask requirements following last week's announcement by Wal-Mart, Target, Costco, Walgreens, Starbucks, and the Center for Disease Control and Prevention that fully vaccinated people no longer need to wear. Join many retailers Masks in most indoor settings.
Lincoln to drop mask mandate as COVID-19 risk dial moves to green | Body & More Source link Lincoln to drop mask mandate as COVID-19 risk dial moves to green | Body & More