New Orleans
LSU book excerpt: Mike Williams had history-making career in 1970s as defensive back | LSU – New Orleans, Louisiana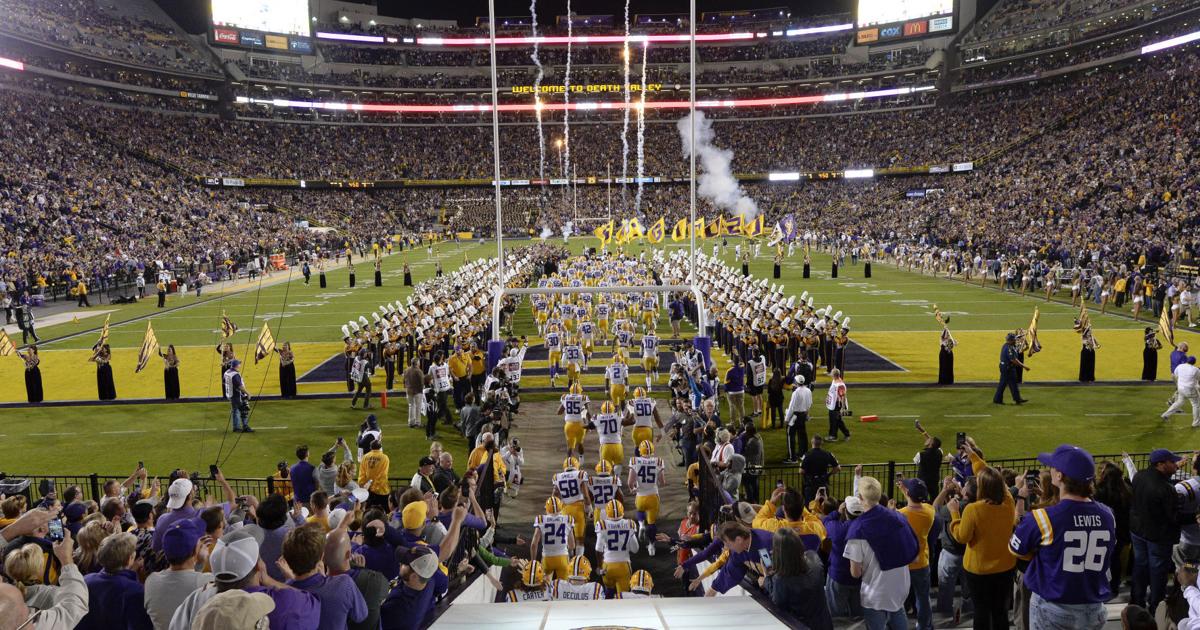 New Orleans, Louisiana 2022-08-06 02:37:00 –
Editor's Note: The Advocate counts down the days until LSU's September 4th season opener against Florida State, with excerpts from the book LSU By the Numbers. He's 29 days away from kickoff on Saturday, so it's time to look back at the Tigers' best number 29, Mike Williams.
29 Mike Williams
CB/S, 1972-74
All American 1974
All SEC 1972, '73, '74
It's no exaggeration to call Mike Williams' LSU career "historic."
One of the first two players to break the color barrier in LSU football when he signed with the Tigers in 1971 (running back Laura Hinton was credited as the first to sign that year), 1974 Williams became LSU's first African-American player. to gain national status.
Born in New Orleans in 1953, Williams was a starter from Covington High School in his first varsity game in 1972 (freshmen weren't eligible to play at the time). In his sophomore year, Williams recorded a career-high 66 tackles and four interceptions.
"He is a very leadership and dedicated young man," said Don "Scooter" Purvis, LSU's assistant coach at the time. "As a freshman, he was as responsive as any back I've seen, including (All-American Tommy) Casanova."
A three-time All-SEC selection, Williams had 50 tackles and three interceptions in 1973, and Advocate sportswriter Joe Planus said Williams "played corners like he owned the whole block. I will." In his senior season, Williams switched from cornerback to safety, recording 63 tackles with two fumble recoveries.
After his LSU career ended, Williams was selected 22nd overall in the 1975 NFL Draft by the San Diego Chargers. Williams, who returned to cornerback again, started his more than 100 games with the Chargers in his next eight seasons and ended his professional career with the Los Angeles Rams in 1983.
"He covers passes better than anyone I've ever seen," then-Chargers coach Tommy Prothro said. "And he's tough."
A player who is tough and makes history.
career stats
G Year Tackle FR INT
1972 11 66 1 4
1973 11 50 0 3
1974 11 63 2 0
Total 33 179 3 7
other greats
Rifort Hobley, S, 1980, 1982-84
Hobley, a two-time All-SEC selection in 1983 and 1984, ranks LSU's career leader with 10 interceptions.
Andraez "Greedy" Williams, CB, 2017-18
A 2018 All-American and two-time All-SEC, Williams started all 24 games of his LSU career and led the SEC with six interceptions in 2017.


LSU book excerpt: Mike Williams had history-making career in 1970s as defensive back | LSU Source link LSU book excerpt: Mike Williams had history-making career in 1970s as defensive back | LSU