New Orleans
LSU expels 27 students for failing to comply with pandemic protocol: 'Everyone has to do their part' | News – New Orleans, Louisiana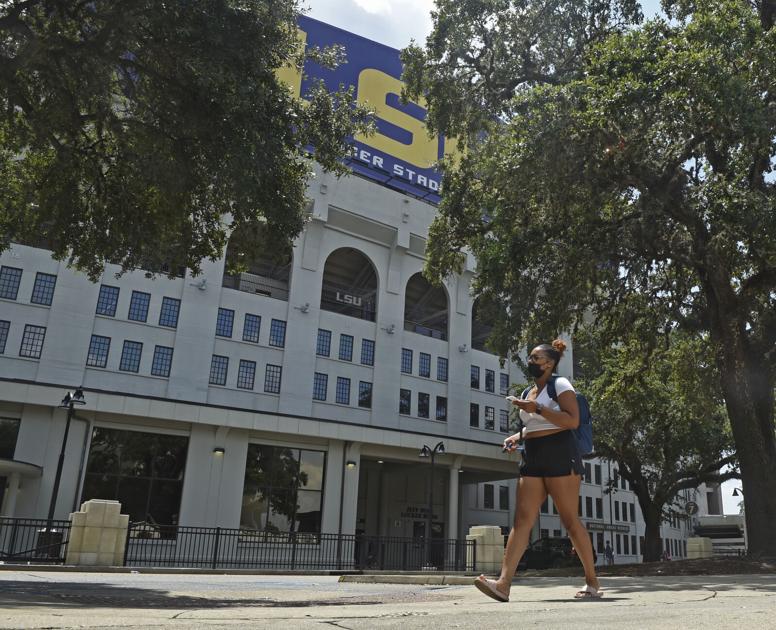 New Orleans, Louisiana 2021-09-17 18:00:00 –
Friday's LSU said it had expelled 27 students for not complying with the coronavirus protocol, despite multiple warnings.
University spokesman Arnie Ballard said Thursday that 78 students faced deregistration because they did not submit proof of vaccination, recent negative tests, or positive tests in the last three months. The school gave those students a 50% refund and the opportunity to re-register if they submitted the information by 4 pm on Friday.
However, 51 of the 78 students "have taken the necessary steps to remain part of the LSU community," he said.
Ballard said dropout was the last resort for school. With their expulsion, he said he wanted to send a message that in order for LSU to become part of the community, everyone needs to play their part to keep COVID off campus.
"Everyone has to play their part in order for us to succeed in a fall," he said. "
"From the beginning, the goal was to make students compliant, not to unregister students," he said.
At the end of last week, Ballard said that of the 34,000 registered students, about 1,200 were at risk of dropping out.
The school sent a message to those students, informing them of the rules and advising them to follow the protocol or be expelled.
Then on Wednesday, LSU President William F. Tate talked about the university's pandemic response at the White House. That afternoon, Ballard said most of the non-compliance students were in line, but 78 students had to unregister.
Those 78 received yet another warning from LSU.
It took a few more days, but most were in compliance.
Eventually, only .08% of the student organization refused to comply with the rules.


LSU expels 27 students for failing to comply with pandemic protocol: 'Everyone has to do their part' | News Source link LSU expels 27 students for failing to comply with pandemic protocol: 'Everyone has to do their part' | News