New Orleans
LSU men's basketball tabbed for sixth-place finish in SEC; Darius Days gets All-SEC second-team nod | LSU – New Orleans, Louisiana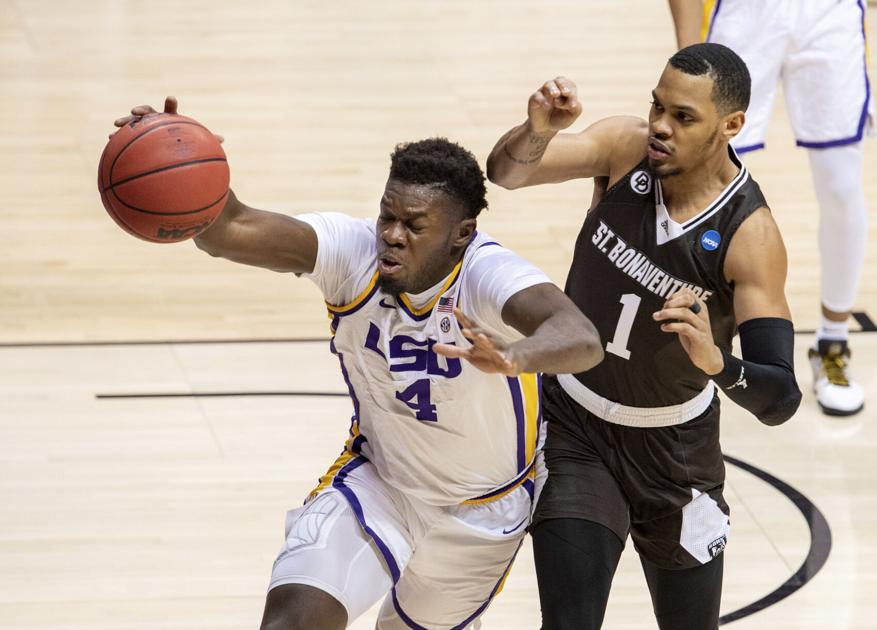 New Orleans, Louisiana 2021-10-19 12:37:00 –
The Louisiana State University men's basketball team was ranked sixth in the 2022 Southeastern Conference race by regional and media panels, the league announced Tuesday.
Senior Forward Darius Days, who returned to school after putting his name in the NBA Draft for the second year in a row, was selected by the media panel for the second team's All-SEC pick.
Days started all 28 games he played as a junior, averaging 11.7 points and 7.8 rebounds.
When the LSU reached the second round of the NCAA tournament last season, the Tigers were 19 to 1 when Days, who played in 94 career games with 61 starts, scored double digits.
The Days and Tigers will face UL-Monroe on November 9th, starting the season with a chip-off at 7pm.
Kentucky is a favorite of the SEC's pre-season, entering the 2021-22 season.
Alabama, Arkansas, Tennessee, Auburn, LSU and Florida came behind Kentucky and were chosen to finish in the top half of the 14-team league.
The second half includes Mississippi, Olemis, Missouri, South Carolina, Texas A & M, Vanderbilt, and Georgia.
The points are summarized on the basis of 14-13-12-11-10-9-8-7-6-5-4-3-2-1.
Scotty Pippen Jr. of Vanderbilt Guard was the media choice for this year's players.
Other first team picks were Jayden Shackelford and Juffbon Quinary in Alabama, Sirville Wheeler in Kentucky, Colin Castleton in Florida, and Iverson Molener in Mississippi.
SEC MEDIA POLL
1. Kentucky
2. Alabama
3. Arkansas
4. Tennessee
5. Auburn
6. LSU
7. Florida
8. Mississippi
9. Oremis
10. Missouri
11. South Carolina
12. Texas A & M
13. Vanderbilt
14. Georgia
ALL-SEC
(The tie is not broken)
One army
Jayden Shackelford, Alabama
Jahvon Quinerly, Alabama
Colin Castleton, Florida
Sahvir Wheeler, Kentucky
Iverson Molinar, Mississippi
Scotty Pippen Jr., Vanderbilt
Second team
Davonte Davis, Arkansas
Javali Smith, Auburn
Keyon Brooks Jr., Kentucky
Kelan Grady, Kentucky
Oscar Ziebwe, Kentucky
Darius Days, LSU
SEC Player of the Year
Scotty Pippen Jr., Vanderbilt


LSU men's basketball tabbed for sixth-place finish in SEC; Darius Days gets All-SEC second-team nod | LSU Source link LSU men's basketball tabbed for sixth-place finish in SEC; Darius Days gets All-SEC second-team nod | LSU