Bakersfield
Man shot, killed by deputy in eastern Kern County | News – Bakersfield, California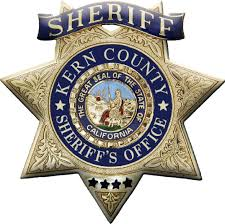 Bakersfield, California 2020-09-03 23:35:00 –
A Kern County Sheriff's deputy shot a man who reportedly brandished a gun at the deputy during an incident in eastern Kern County on Thursday morning.
According to a news release from the Sheriff's Office, a man was walking with a firearm on Highway 14 near Redrock Randsburg Road southwest of Ridgecrest. KCSO also said that two vehicles that were possibly associated with the man were in the area.
The first deputy arrived at 7 a.m. and a man exited one of the vehicles and brandished a gun at the deputy, KCSO said. That's when the shooting happened, and the man died, KCSO said.
Homicide detectives went to the scene and a shotgun was found with the suspect, who was not named, KCSO said.
The deputy, who was not hurt, was placed on routine administrative leave pending the outcome of the investigation.
The Sheriff's Office asks that anyone with information about the shooting call 861-3110.