New Orleans
Man who fled Six World Trade Center snapped photos once he got to safety – New Orleans, Louisiana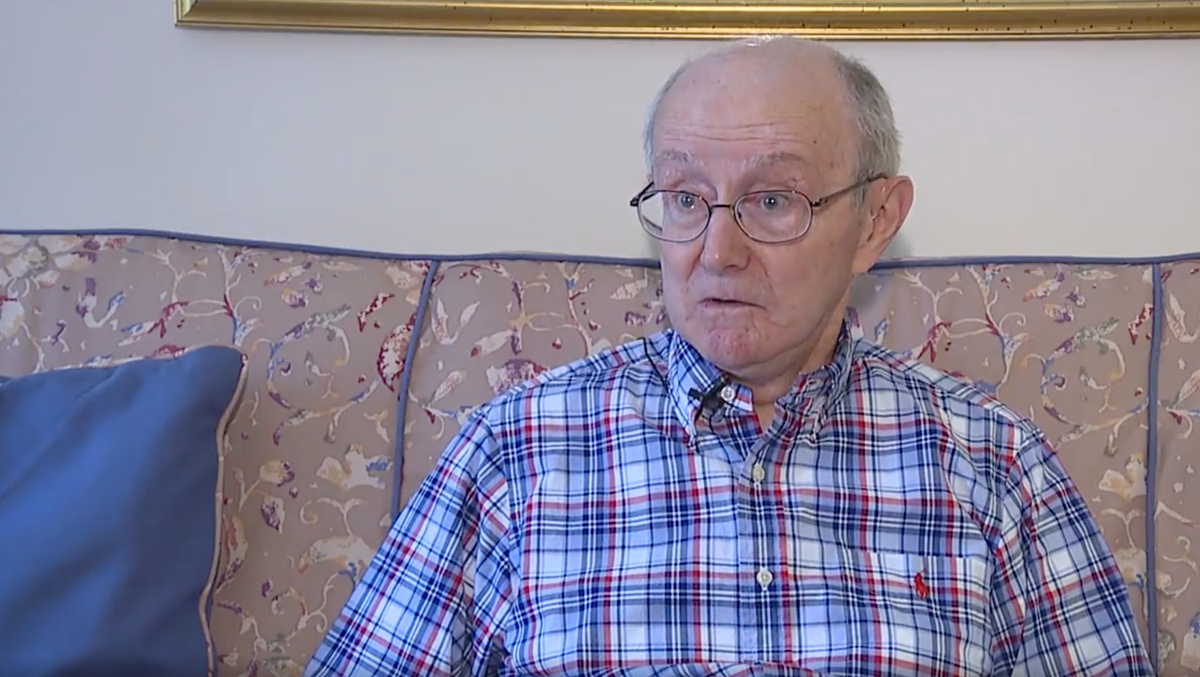 New Orleans, Louisiana 2021-09-11 13:54:00 –
WARNING: The video above contains footage that can upset some viewers. November 11, 2001 was a sunny day in New York City. Randall Robinson of Savannah, Georgia had just arrived at the morning US Customs Seminar on the 4th floor of the Six World Trade Center. One of the buildings that will soon disappear. "And when things happen … boom. One of the New Yorkers said," Oh, there aren't many earthquakes in New York. " And …. Boom Boom Rumble Rumble …. Drag the scraping sound. Oh … someone is moving the furniture. And we thought ….'Naa. 'Then someone thrust his head into the door and shouted. Get out … now! Please do not get off the elevator. Follow me down the stairs. Robinson remembers it all like yesterday. How did all of them go down the stairs and run down the street below? He looked up and saw the smoke. Someone said the business jet must have hit the building. He couldn't understand how the pilot could do it. "Well, it had to be a heart attack or a stroke," he said. "The weather was nice. I can't miss it. So I said,'Well, well, the fire will go out soon.' So I pulled out the camera and started taking pictures." He witnessed himself. Before I noticed, I took about 12 images. "So when I ran out of film, I put in another roll of film and started taking more pictures, and someone said,'Oh, well, people are popping out.' rice field. So I didn't say any more pictures. He thought the firefighters would turn it off. But they didn't have a chance. "A few minutes later, someone said,'Oh my god, another one is coming here.' This other jet airliner was coming down the river. Banked strongly to the left. We Came over his head, the engine shouted and struck two World Trade Centers. "He finally returned to his hotel room and watched on TV with other guests when the tower, including the evacuated building, collapsed. rice field. "… Thank you to the Lord for all of us to go out safely."
WARNING: The video above contains footage that can upset some viewers.
September 11, 2001 was a sunny day in New York City.
Randal Robinson, Savannah, Georgia, had just arrived at the US Customs Services Seminar in the morning on the 4th floor of six World Trade Centers.
One of the buildings that will soon disappear.
"And when things happen … boom. One of the New Yorkers said," Oh, there aren't many earthquakes in New York. "
And …. boom boom rumble rumble …. drag scraping sound.
Oh … someone is moving the furniture.
And we thought …. "Naa".
Then someone stabbed his head into the door and shouted. Please do not get off the elevator. Go down the stairs and follow me. "
Robinson remembers it all like yesterday. How did all of them go down the stairs and run down the street below? He looked up and saw the smoke.
Someone said the business jet must have hit the building. He couldn't understand how the pilot could do it.
"Well, it had to be a heart attack or a stroke," he said. "The weather was nice. I can't miss it. So I said,'Well, well, the fire will go out soon.' So I pulled out the camera and started taking pictures."
He took about 12 images before he realized he was witnessing.
"So when I ran out of film, I put in another roll of film and started taking more pictures, and someone said,'Oh, well, people are popping out.' rice field. So I didn't say any more pictures. "
He thought the firefighters would turn it off. But they didn't have a chance.
"A few minutes later, someone said,'Oh my god, another one is coming here.' This other jet airliner was coming down the river. Banked strongly to the left. We Came overhead, the engine shouted and struck two World Trade Centers. "
He finally returned to his hotel room and watched on TV with other guests when the tower, including the evacuated building, collapsed.
"… Thank you to the Lord for all of us to go out safely."
Man who fled Six World Trade Center snapped photos once he got to safety Source link Man who fled Six World Trade Center snapped photos once he got to safety