Sacramento
National Nonprofit Day: Sacramento Local Serves as Director of U.S. Philanthropy for Global Nonprofit – Sacramento, California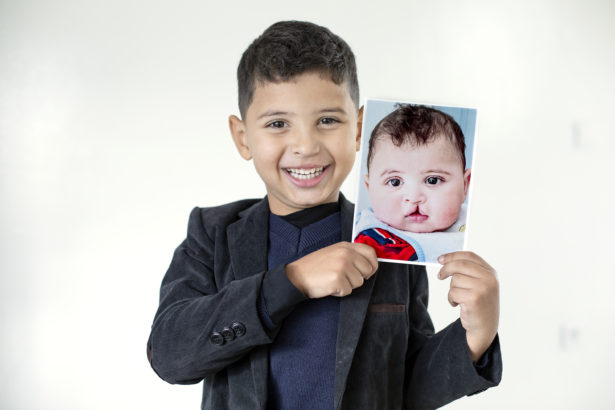 Sacramento, California 2021-08-20 15:09:06 –
National Nonprofit Day, August 17, recognizes the positive impact of nonprofits on the community and around the world.
Through nonprofits, awareness, research and assistance reach those who need it most. Nonprofits also bring great benefits to the surrounding communities and the wider world.
To commemorate this holiday, a global non-profit organization, Operation Smile emphasizes the basic Sacramento locals in supporting the success of the organization. Originally from California, Amber Leonti, Director of Operation Smile's US philanthropy, offered to share the importance of local and global nonprofits.
Amber Leonti was born in Southern California and spent her formation in the hills of Northern California. Currently living in Sacramento, Amber is the director of US philanthropy for Operation Smile, a global non-profit organization. Operation Smile offers free reconstructive laceration surgery and related care to the most needed areas of the world.
"I've been in a career fundraiser. When I got the chance to work with Operation Smile, I couldn't say no to the great mission, history and influence," Amber said. "We are working with an extensive network of volunteers, location healthcare providers, and the Ministry of Health to not only treat patients with cleft lip, but also raise the bar for health care around the world."
Amber completed an undergraduate course at the University of California, Santa Cruz and a graduate course in educational leadership at the University of Massachusett Boston. Professionally, she has over 19 years of experience building strong community relationships within the commercial and non-profit sectors. For nonprofits like Operation Smile, organizations can fulfill their mission through the dedication of volunteers and the generosity of their supporters.
"All our work begins and ends with the patient in mind. This is not possible without the support of individual donors, family foundations, businesses and other like-minded organizations," Amber said. Explained. "The more awareness and money we can raise, the more lives, families and communities we can help."
Amber is currently working with key supporters and directors of US Development Officers in seven state regions. She volunteers on Operation Smile missions in Ghana, the Dominican Republic and Mexico. For Amber, this position is an absolute pleasure as it combines health, different cultures, and the ability of donors and volunteers to travel to see the changed life first hand.
When asked what National Nonprofit Day meant to her, Amber replied: When we work together, we are really a force for good. "
Operation Smile revolutionized cleft lip surgery worldwide in 1982. With nearly 40 years of experience as one of the largest surgical volunteer-based nonprofits, Operation Smile staff, its public-private partnership, and thousands of volunteers have improved the health and dignity of cleft lip patients. Helps you breathe better, eat, talk, and lead a better, more confident life.
While a single rift surgery can make an instant change in a child's life in just 45 minutes, Operation Smile gives patients additional surgery, dentistry, psychological services, speech therapy, and other important rifts. We are committed to providing sustainable health to our patients. Treatment. Its training and education programs improve regional surgical standards and the overall healthcare system to support safe surgery and strengthen the global network to reach more people early in life. For more information on transformation and healing work, visit operationsmile.org or follow @operationsmile on social media.


National Nonprofit Day: Sacramento Local Serves as Director of U.S. Philanthropy for Global Nonprofit Source link National Nonprofit Day: Sacramento Local Serves as Director of U.S. Philanthropy for Global Nonprofit