Tucson
New Houghton Road interchange at I-10 first of its kind in S. Arizona | Local news – Tucson, Arizona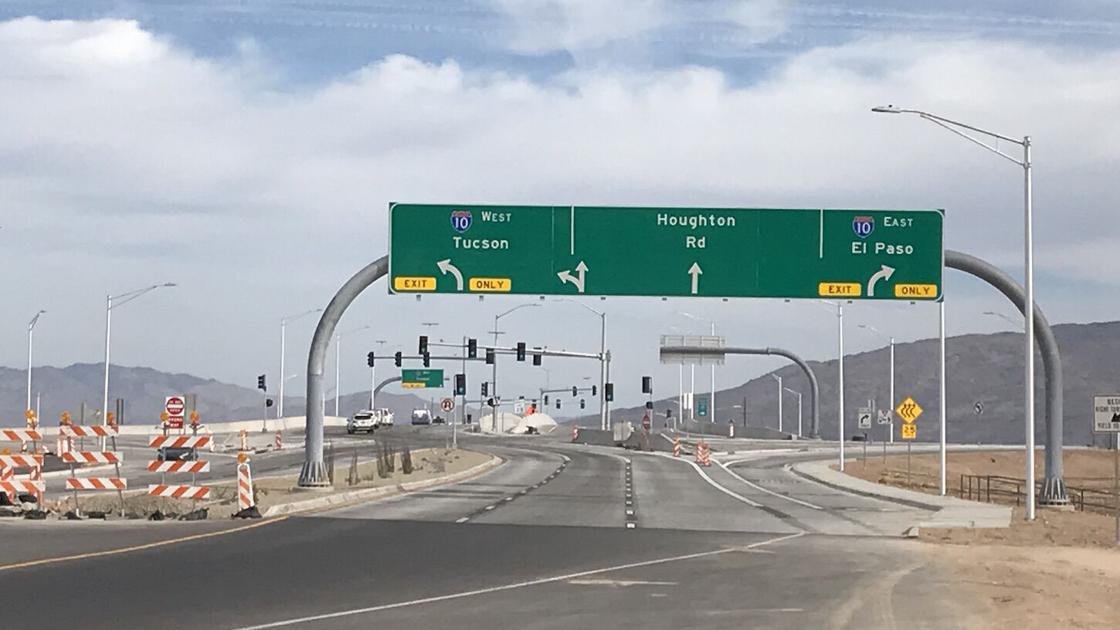 Tucson, Arizona 2021-11-25 18:00:00 –
Arizona Daily Star

All lanes on the Houghton Road Overpass on Interstate 10 are now open, making it the first "divergent diamond" interchange in southern Arizona.
The Arizona Transport Bureau said this week that the interchange had been rebuilt. The lane was opened at the interchange earlier this year as the final work was completed.
According to ADOT, the $ 24 million project features a divergent diamond interchange designed to improve safety and traffic flow in the fast-growing region of southeastern Tucson.
Unlike traditional diamond interchanges, each direction of Houghton's traffic temporarily shifts to the left when crossing the freeway. This allows you to turn left into the entrance ramp without waiting for additional traffic lights.
This design also promotes safety, as drivers turning left do not cross traffic when entering the on-ramp. ADOT said in a news release that traffic lights, signs and road markings would help guide drivers through interchanges.
The interchange has a larger entrance and exit slope, as well as more space for traffic merging to the I-10 westbound.
On the freeway, the old two-lane Horton Road Bridge has been replaced with a six-lane, improved access for pedestrians and cyclists.
New Houghton Road interchange at I-10 first of its kind in S. Arizona | Local news Source link New Houghton Road interchange at I-10 first of its kind in S. Arizona | Local news