Omaha
New Live Music Venue Celebrates Construction Milestone – Omaha, Nebraska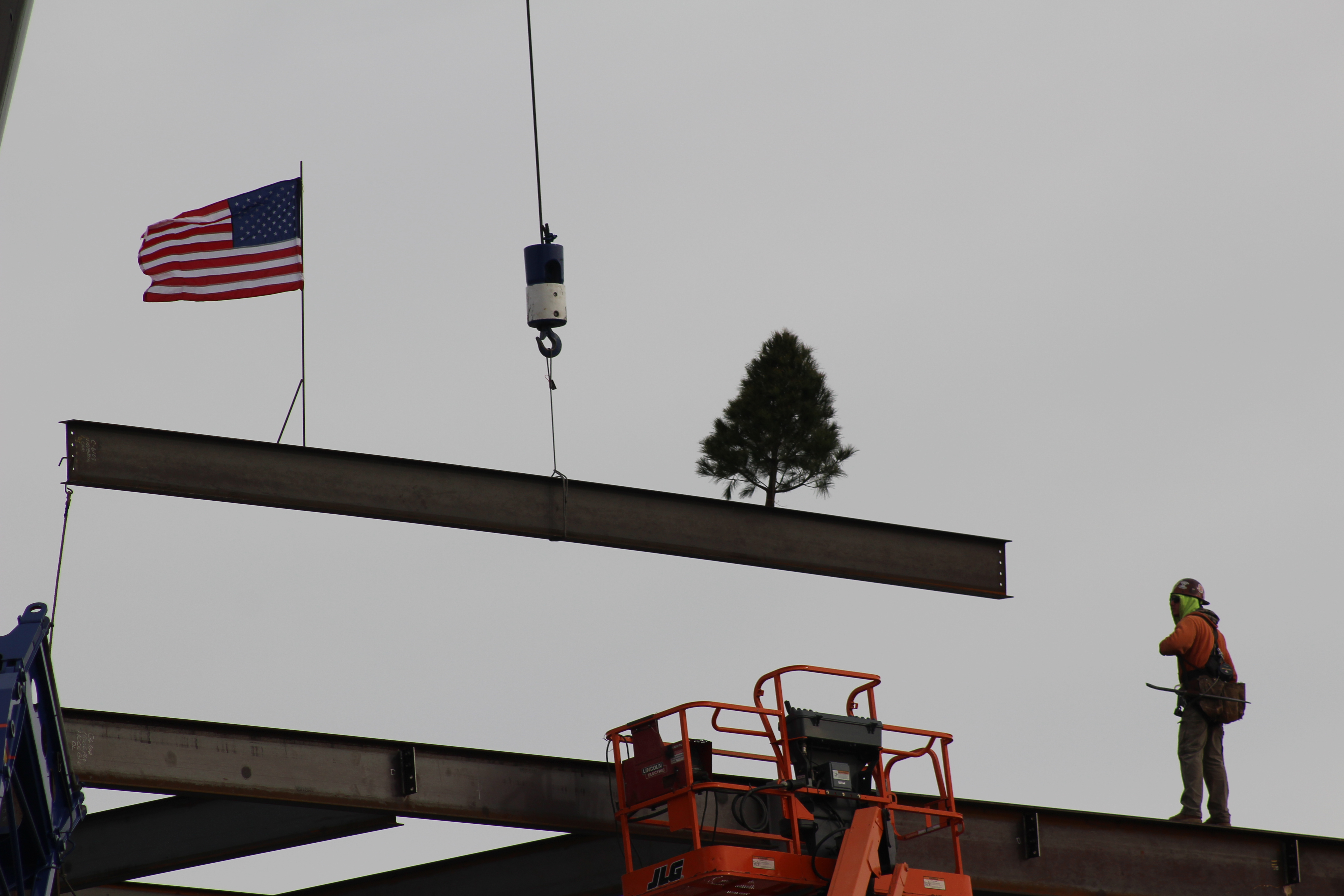 Omaha, Nebraska 2021-11-19 07:00:00 –
The new downtown live music venue celebrates the construction landmark on Tuesday, Steelhouse Omaha between Dodge Street and Capitol Avenue from 11th to 12th Avenue between the Dutch Performing Arts Center and the Capitol District. We had a topping out ceremony.
A ceremony hosted by the Omaha Performing Arts and Keywitt Building Group celebrated the complete assembly of the structure and the lifting of the last steel beam to be placed on top of the structure.
Workers attached evergreens and the American flag to the beams. Trees are a tradition that means the milestones have been successfully completed, and flags mean proud Americans who have worked on the project.
Steelhouse Omaha began construction in May and is progressing at a pace of completion in mid-2023. The project is part of a planned expansion of the Omaha Performing Arts and Entertainment Campus near the Dutch Performing Arts Center, providing flexible space to accommodate 1,500-3,000 spectators.
Joan Squires, President of Omaha Performing Arts, said: "This venue will further transform downtown Omaha and we can't wait to welcome artists and patrons to Steelhouse Omaha in mid-2023."
Squire said she believes Steelhouse Omaha will fill and not fill the niche of the current Omaha music scene.
"We're going to bring in a tour band that doesn't always come to Omaha because we need more capacity," she said. "This is your chance to hear a band that's too big for Orpheum and too small for CHI Health. I think it just gives you more great entertainment options."
In May, when the project began, Omaha Mayor Jean Stothert praised the value that Steelhouse Omaha believes to bring to the city, especially downtown.
"Omaha is once again transforming our downtown into an exciting destination that supports and inspires the next generation of citizens and visitors," says Stozart. "Omaha Performing Arts' commitment to expansion through Steelhouse Omaha strengthens the tremendous public, private and non-profit partnerships we have created, ensuring continued growth and success throughout our city. I will. "
The plan turned green after the Omaha Performing Arts Board of Directors approved construction at a $ 103 million venue, including $ 1.1 million in public funding from the city of Omaha.
For more information and rendering of exteriors and interiors, please visit o-pa.org/our-venues/steelhouse-omaha.


New Live Music Venue Celebrates Construction Milestone Source link New Live Music Venue Celebrates Construction Milestone