Santa Ana
New Santa Ana | The Santa Ana Poem of the Week is "Waiting to Become" by Joseph Pedroza – Santa Ana, California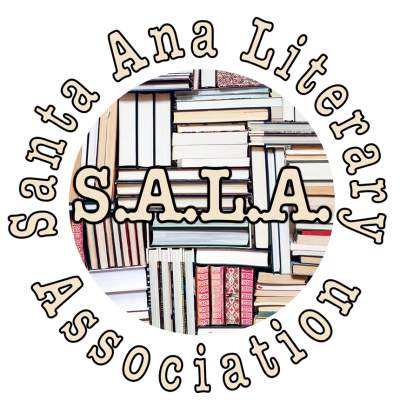 Santa Ana, California 2021-07-19 14:00:33 –
The· Santa Ana Literary Association This year we will be releasing new poems by local poets every week. This week's poem is "Waiting to be" Along Joseph Pedroza..
Waiting to be
Joseph Pedroza
The wind is blowing in the sail
Clench your teeth
Will push from behind
Make me think I might fail
Eyes stick at the end
Ignore the sensation of the feet
As if the tornado was angry
Or the angel may be sad
Drag yourself through the cactus
When you can skip over the sand
Towards an endless sunset
Break my past chain
If you can release the wind
It pushes my back
See the possibility of shortage
And find me more calm
Navigating the sea of ​​a lifetime
Just look at the sea
Do not put in the box
But as I can
Anything but just one
Probably nothing
And as I sink this inside
A crench is born in the chin
Like some kind of cosmic law
I start wanting to stop it all
And as a grit I want to get rid of it
I see more grits coming
So maybe it's not at all?
Maybe my grits are just songs
Song to sing if you forgive
I feel something is wrong
And watch it form like slow motion
The pain that forms when my emotions form
Meet my wall of distrust
Among all the ways my body has to do
Allow yourself to move and feel
To feel the truth
And these walls make a dam
And it swells in my body
Where all my love is lost
And that became a song
A song that says to look at me for a moment
I'm dead in a way you can't see
Please help me come back to life
I have a movie on my eyes
Make me think there is only one
Or maybe sing two songs
And I start clenching my teeth
As if the world was somehow mean
Abuse all the time I hurt
Wear the damaged one as a shirt
Or worse, like a badge
Stick to the worst I had
As if it makes me more complete
The only song that made me sing
So if you see this in me
If you have the sight you see
Get caught in an infinite loop
Singing everything about my poop
Know this about this I learned
When you try to stop the song it
Only the wrong part is displayed
And try to leave you
To live the dying day
But once you start singing your song
Without inviting me together
And if you hold it and keep it true
If you sing just for you
Maybe I will stop for a moment
Maybe let me show you
Show that I am regretted
Still safe at the same time
Mortified as it looks now
This part of me, it makes me sing
It starts to see I can stop
Stop the song I caught
And take the reins from that hand
And give it to another man
The man in me who knows the time has come
To rebuild the trust he broke internally
It 's this disbelief to sing a song
It sings all the lies
Mortified because it knows
To face the truth is to die
And this fear must somehow be loved
This gift was sent from above
This fear of trying to help and grow
But I only know the world of fractures
This horror that loves me like my son
Soldiers fighting for what they have already won
I think he makes me a grit
Lie me for my beliefs
It's not him who is relieved
A song that only you can sing
But the man inside who receives that way
Gritting of this noble hero
And multiply the grit by zero
Rest assured that he finally saw it
If you sing only sadness
Shown today, but not tomorrow
But if you sing the twins of sadness
Start looking like all frowns
Something starts to happen
And instead of telling me to stop
Just start another song
What sings good and evil
Loss song as it can have
What dies so that it can live
Take only to give
And when you reach the last poem
After respecting all your wounds
And all the truth in the lie
Something starts blurring the lines
Lines that I think must be split
Divide the part that you think is gone
The part that sang all your songs
"Don't resist when this happens"
The voice in my heart insists
"Just bring it closer to your chest
Until each part remains
And your sound becomes your voice. "
And now I stood up and diminished
I tasted the fruits of good and evil
It goes without saying that time was wasted
That i regret all my gridting
I found that I had a choice
Between gravel and something that fits
Suitable for sitting love
I'm waiting for you to become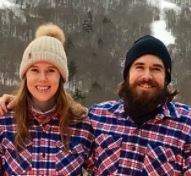 Joseph Pedroza Born and raised in Santa Anna, I graduated from Godines High School. He holds a minor English degree in a film at the University of California, Los Angeles. He is currently working on a life coaching video in Nevada.
Relation


New Santa Ana | The Santa Ana Poem of the Week is "Waiting to Become" by Joseph Pedroza Source link New Santa Ana | The Santa Ana Poem of the Week is "Waiting to Become" by Joseph Pedroza