Omaha
Next Steps for UNO's Strategic Investment in Race, Class, Equity, Social Justice | News – Omaha, Nebraska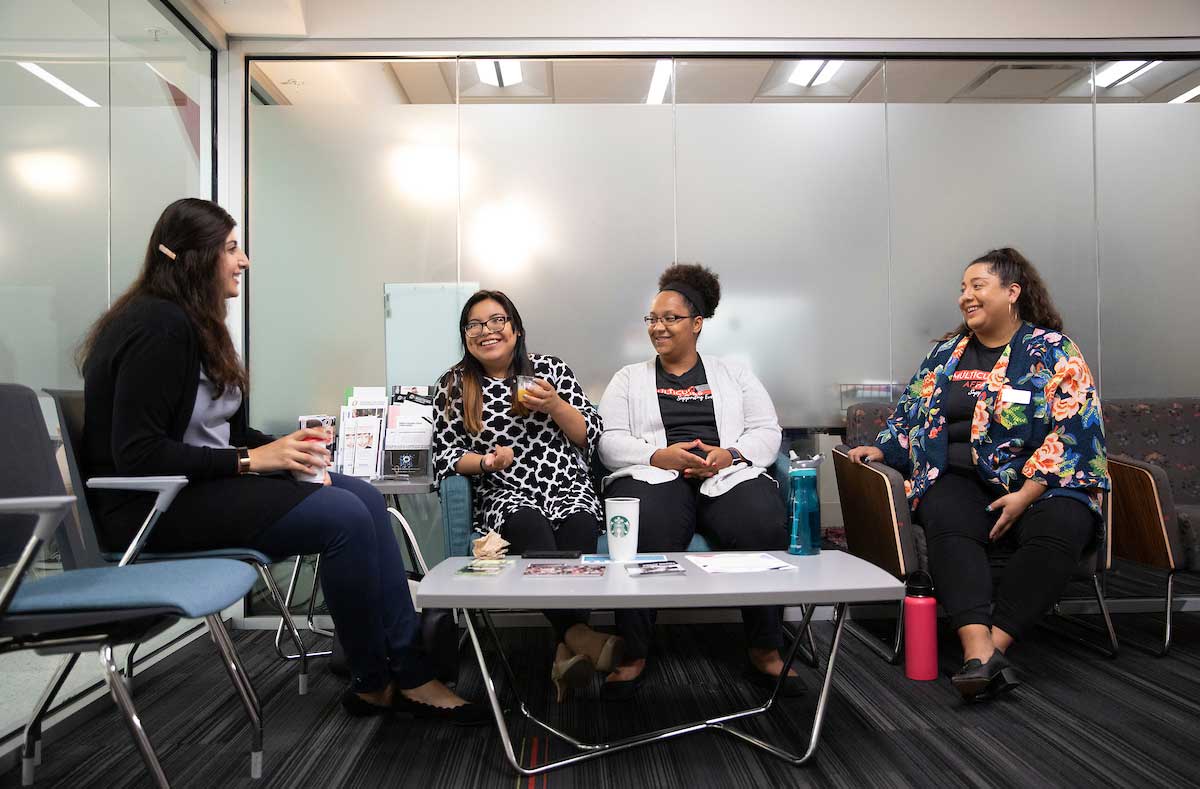 Omaha, Nebraska 2021-01-13 02:26:23 –
The following message was sent to the UNO Campus Community on Tuesday, January 12, as a follow-up to the Strategic Planning Forum in December. "Inclusive Excellence: Diversity, Fairness, Access, and Inclusion".
To see the notes in the forum or to view the entire forum, please visit the UNO Strategic Planning website.
---
Dear colleague,
Last semester, Prime Minister Gold announced the creation of UNO's latest strategic investment themes: race, class, equity and social justice. The Strategic Planning Forum on December 17 examined the process and opportunities for this effort. Today, I will give you an overview of the timeline and process of this important initiative.
January 19th, 9am to 10am: As part of this effort, we may hold "Open Office Hour" for individuals or groups wishing to submit a proposal and may have questions. You can listen to specific ideas, provide suggestions, and provide information about potential collaborators considering similar projects. This event will be held virtually through ZOOM using this link. Record this session so that those who cannot attend can record it online.
February 1: Suggestions should be emailed to strategic.planning @ unomaha.edu. All suggestions will be posted on the UNO Strategic Planning website for review.
February 1-15: During this period, suggestions will be read and commented on by three separate groups. These groups include the Dean. UNO Faculty DEAI Committee. Leader of the Prime Minister's Council on African Americans, Native Americans, Latin / x, and LGBTQ + communities.
February 9th, 3 pm-5pm: Host the UNO Campus Forum and ask the proponents to briefly explain the project and its potential impact in 5-10 minutes. All members of the UNO community can participate in and learn from these suggestions. Surveys and rubrics will then be available on the UNO Strategic Planning website to provide feedback on each proposal presented by participating faculty, staff, and students.
February 15-March 1: An extraordinary committee of faculty and students will review the above questionnaire / rubric suggestions and feedback and make recommendations to the Prime Minister for funding. The committee we co-chairs consists of:
Jonathan Benjamin-Alvarado, Deputy Prime Minister for Student Success
Daniel Ship, Deputy Prime Minister for Student Success
Jabin Moore, UNO Student President / Regent
Vanessa Hatfield Leaker, Chairman of UNO Staff Advisory Committee
Makhaira McMorris, Executive Director of University Communications
Melissa Burke, Vice Dean of the Faculty of Communication, Fine Arts and Media
Aileen Warren, Vice President of Human Resources
Bob Bertie, Deputy Prime Minister for Foreign Relations
Candice Button, Assistant Vice-President for Education
Deborah Smith-Howell, Vice President of Academic Affairs and Dean of Graduate School
Vanessa Chavez-Jurad, Vice President of UNO Student Organization
Elliott Ostler, President pro tempore of the UNO Faculty
Salauds, Executive Assistant to Senior Vice Chancellor for Community Engagement, Director of Barbara Weitz Community Engagement Center
Brady Desanti, Associate Professor of Religious Studies
Dele Davies, Senior Vice President, UNMC Academic Affairs
Lindsey Ekwereku, Senior Associate Athletic Director for Academic Success and Student Athletes Development
The UNO community has always been dedicated to its mission of supporting DEAI and its positive impact on the community. That dedication and commitment was especially evident in the December forum participation, comments and feedback. We hope that this initiative will take existing efforts further, launch new initiatives, and bring together a variety of complementary talent collaborations within the community.
Thank you for all your efforts
Sacha Kopp, Ph.D.
Senior Vice President for Academic Affairs
Cecil Hicks Junior, SPHR, MBA
Deputy Prime Minister of Diversity, Equity, Access and Inclusion
Next Steps for UNO's Strategic Investment in Race, Class, Equity, Social Justice | News Source link Next Steps for UNO's Strategic Investment in Race, Class, Equity, Social Justice | News