New Orleans
One-stop pediatric healthcare hub unveiled at Ochsner Baton Rouge: 'Everything a child needs' | News – New Orleans, Louisiana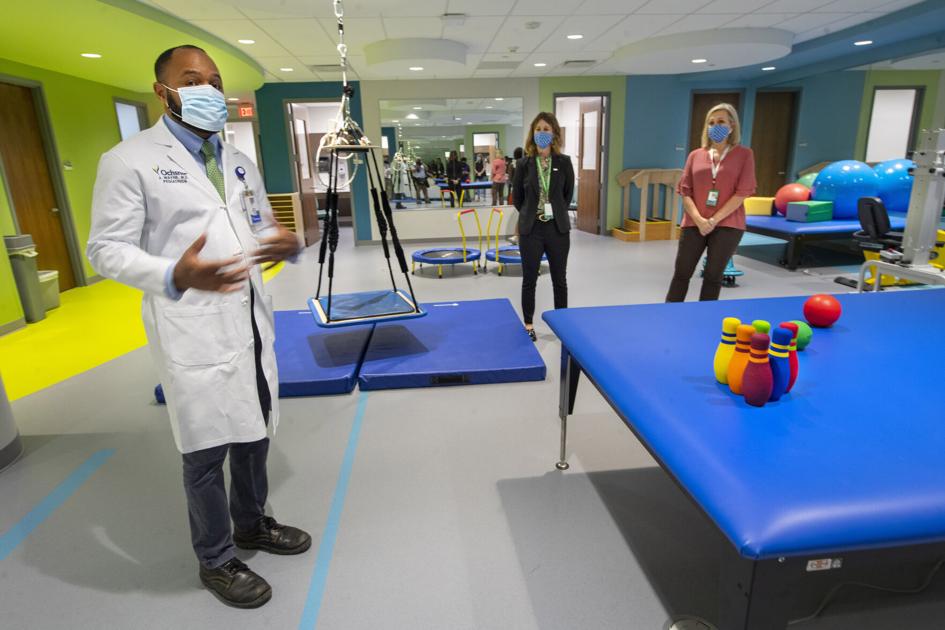 New Orleans, Louisiana 2021-10-21 17:30:00 –
Oxner Baton Rouge will open a new pediatric floor, calling it a "one-stop healthcare" center for children throughout the region.
Ten months after construction, the clinic will be open to patients on November 11.
Oxner spokeswoman Sherry Worsington said the unit is unusual because, unlike many other pediatric centers across the country, families can get all the care on one floor.
"Everything a child needs, from birth to adult, is in one place," Warsington said when a hospital crew led a reporter to a tour of the new facility.
The center has general pediatrics, gastrointestinal illness, neurology, plastic surgery and reconstructive surgery, orthopedics, urology, cancer treatment, liver, otolaryngology (otolaryngology), lungs, general surgery, children and adolescents. We provide services including psychiatry, allergies and dermatology.
Ochsner spokesman Chris Gautreau said that close proximity of departments is an important feature and should enhance collaboration between doctors.
With so many disciplines displayed in one place, multiple specialists can see the patient without leaving the initial office.
"It's important because in many cases our children have needs that go beyond the reach of a typical pediatrician," said Dr. Diona Matthews.
For example, she added that patients who come to the hospital for pediatric appointments can all be examined on the same day by a GI specialist and a neurologist.
"You don't have to drive across the town and get caught in traffic," she said.
The new unit represents a $ 6.8 million investment, including approximately $ 700,000 in pediatric medical devices.
The facility has a total of 48 rooms, including a 3,318-square-foot child development center with space for physiotherapy, occupational therapy, speech therapy, and feeding therapy.
Additional services include electrical brain scans, blood transfusions, lung tests, and breastfeeding support.
"I've been in pediatrics for 21 years," said unit director Dr. James Wayne.


One-stop pediatric healthcare hub unveiled at Ochsner Baton Rouge: 'Everything a child needs' | News Source link One-stop pediatric healthcare hub unveiled at Ochsner Baton Rouge: 'Everything a child needs' | News