Tucson
Our Town: Poker run supports Marana Police Department this weekend | Liven Up – Tucson, Arizona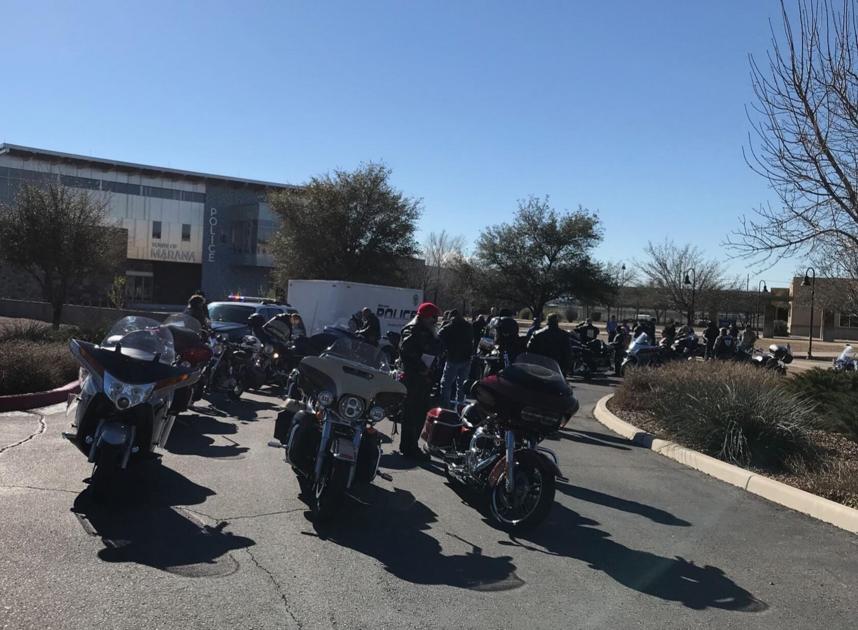 Tucson, Arizona 2021-10-27 04:00:00 –
Join us and enjoy the 3rd Together We Ride Poker Run on October 30th.
The event, which runs from 8 am to 2 pm, supports the Marana Police Station and the South Arizona Law Enforcement Foundation, also known as SALEF. Registration for motorcycles, off-road vehicles and car clubs is welcome.
The Halloween-themed ride begins at the Marana Police Station on 11555 West Civic Center Drive. Participants are encouraged to decorate their rides for this fun event as well.
There are prizes for high hand, low hand and wild card hand. Registered participants can enjoy luxury routes, poker cards, lunches, goody bags and ride pins for a registration fee. If you sign up after October 18th, you have the option to buy an event T-shirt for $ 15.
In addition to ruffles and silent auctions, the event will also feature live music and entertainment.
SALEF has been supporting law enforcement agencies in southern Arizona since 2003. Nonprofits help Marana police and other Tucson law enforcement agencies raise funds to meet out-of-budget equipment and other needs.
Bonnie Faircloth, Executive Director of SALEF, is involved in planning and organizing poker runs this weekend.
"We hosted this event to help organize and finance critical life-saving equipment law enforcement and training opportunities when needed by partner agencies," said Faircross. increase. "If any of them need something that their budget doesn't cover, and if it's in line with SALEF's mission, we'll intervene and help them."
Funds can also go to support and develop partnerships and programs that engage with the community. The goal is to support public safety by working with county and other regional jurisdictions to help with unexpected financing issues. SALEF has a dedicated volunteer committee that works to hold several events each year.
Lieutenant Tim Brunnencant of the Malana Police Station, a 26-year veteran of the town army, is the liaison to SALEF.
"When the Malana police joined SALEF in 2017, we wanted to do another fundraising event," Brunenkant said. "What we noticed was that there was no poker run. We did the first one of the year and have been doing it ever since."
Vehicle check-in begins at 7:30 am on the day of boarding and route drive begins at 8:30 am.
Admission is $ 25 per car and the first passenger is $ 15. Same-day event subscriptions are available with a slightly higher vehicle admission fee of $ 30. Those who cannot board can also be supported as a sponsor.Anyone who wants to know more about this option can send an email bonnie@soazlef.org..
For more information on poker runs, please visit the SALEF event website. soazlef.org/events..


Our Town: Poker run supports Marana Police Department this weekend | Liven Up Source link Our Town: Poker run supports Marana Police Department this weekend | Liven Up